When teamed with Nvidia GRID virtual GPU technology, workstation power become available from any device. By Tom Lansford Is your company considering implementing remote workstation solutions? If so, then the Fujitsu Celsius workstation team might have the perfect solution for you. Have a look at the new Celsius C740, the 1U rack-workstation from Fujitsu. CADplace […]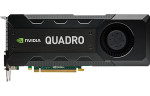 Viewperf scores don't tell the whole story. By Alex Herrera Our recent review of the P900 (see "Review: Lenovo ThinkStation P900: Alex Herrera examines the most powerful deskside workstation we've ever tested") gave us a chance to look at another, relatively new product geared to the high-demand visual com­puting professional: Nvidia's Quadro K5200 AIB. That […]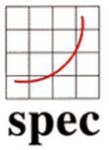 Now virtual workstations can be tested the same as physical workstations. The SPEC Graphics Performance Characterization Group (SPECgpc) has released a new version of its SPECview­perf benchmark that extends performance measurement from physical to virtualized worksta­tion configurations. The new benchmark mea­sures the 3D graphics perfor­mance of systems running under the OpenGL and Direct X ap­plication […]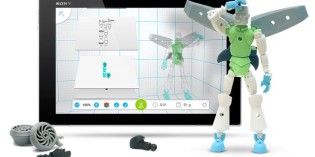 Previously undisclosed acquisition becomes new consumer-class app for 3D design-print of characters. Autodesk has converted a recent acquisition into a new app to expand its line of consumer-class apps for 3D design and printing. Tinkerplay joins Tinkercad in a growing line aimed at younger or inexperienced users of 3D software. Tinkerplay has its origins in […]
Streaming video via Twitter is now officially a thing. Meerkat seems to be the preferred live-stream app for stars and politicians and Twitter has acquired the competition Periscope.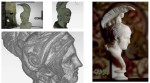 Autodesk threw a fair and invited a few other software vendors to celebrate the emergence of capture–compute–create workflows.  By Kathleen Maher In a burst of hey-kids-let's-put-on-a-show, Autodesk kicked off its Real 2015 conference on a beautiful Feb­ruary day at San Francisco's Fort Mason. The site, a reclaimed military base, is a longtime center for the city's […]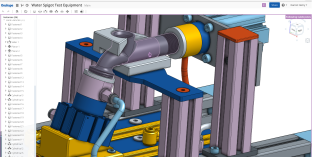 Onshape is the latest entrant to the elite club of professional CAD products. A cloud-based tool designed to foster collaboration, Onshape represents a new approach to design. Will the CAD community accept work flows based in the cloud? This team of veterans from SolidWorks and other CAD and high tech pioneers thinks so.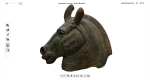 Autodesk's Memento is part of the company's mission to change the way content is created and products get built. The company used Real 2015 to show off the latest version of Memento and offer it as a Beta.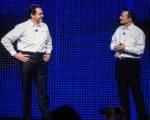 Dassault Systèmes offers its retail community a change in leadership, new products, and assurances of continuity. No one said being number one was going to be easy. By Kathleen Maher and L. Stephen Wolfe This year, the annual SolidWorks World was the site of a transition in the C-Suite as CEO Bertrand Sicot ascends to […]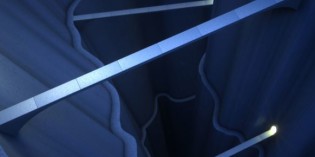 A new media format designed for virtual/augmented reality is just the tip of the iceberg. Otoy seems to believe in the sports cliché "go big or go home." This week at the GPU Technology Conference in San Jose, the well-funded start-up introduced a new free application for creating photorealistic content for virtual and augmented reality […]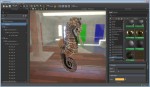 Enlighten 3 with Forge provide lighting tools for an artist's perspective. Geomerics says its update to Enlighten provides cinematic-quality dynamic lighting with a toolset appealing to the artist. "We see lighting as the biggest contributor to cinematic quality graphics," says Chris Porthouse, VP of gaming middleware for ARM, which owns Geomerics. "Great artists use lighting […]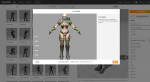 More than 300,000 3D animated characters have been created on the service. Online 3D character creation service  Mixamo, Inc. will release a major update of the service next month. Called "Mixamo 2.0" the new version includes significant updates to the user interface to make finding, creating, organizing, sharing and purchasing Mixamo's 3D character assets and […]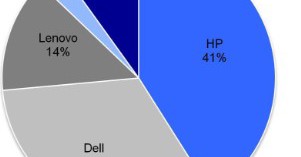 Latest JPR market update shows Lenovo continuing to gain market share. The descriptor of "steady" may not excite, but given the volatility in the workstation market over the last seven years, steady ain't too bad. For those looking to forget the nasty economy of the late 00's, and whose nerves were frayed by the up-and-down […]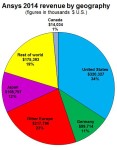 Ansys has one of the largest ratios of net income to revenue in the engineering software industry. Ansys (NASDAQ: ANSS) ended 2014 by setting another record for both fourth quarter and full year revenue.  Revenue in the fourth quarter (ending December 31, 2014) was $254.4 million, up 12% from a year ago. Full year revenue […]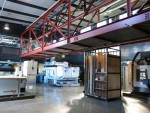 Net income continues to drop with the conversion to subscriptions. Autodesk (NASDAQ: ADSK) saw revenue rise in the fourth quarter, capping a year which saw AEC sales regain a level not seen for several years. Revenue was $665 million for the fourth quarter of fiscal 2015 (ended January 31, 2015), up 13% compared to 4Q14; […]