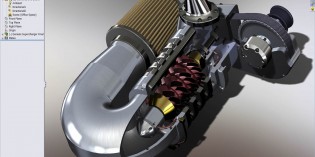 Three new models are included in this year's benchmark, along with new procedures to test workstation performance. The leader in benchmark software for application performance has released new benchmark software for evaluating workstations for use with Dassault Systemes SolidWorks 2015. SPECapc for SolidWorks 2015 consists of nine graphics and two CPU tests. The graphics tests […]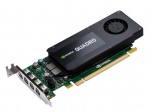 Nvidia responds to the growing market for small form factor workstations with a compact entry-level upsell GPU. By Alex Herrera It is typically the big, powerful GPUs from AMD and Nvidia that showcase the next generation of new performance. But the top-end add-in boards (AIBs) are not the high-volume sales leaders. Although AIBs like […]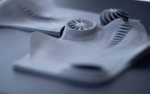 Designer rethinks the human-computer interface with a two-handed approach Ming Kong, a graduate of the Royal College of Art, presented his design for a new type of input device at the College's Graduate Show. The new design will form the basis of a new business for Kong and his partners. The device might look like a […]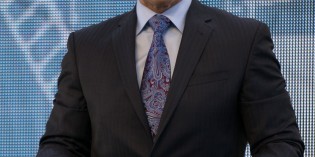 Divergent Microfactories CEO Kevin Czinger unveils the Blade prototype, a car built from 3D printed components. Divergent is selling a process and that process, says Czinger could help save the planet.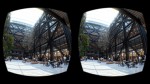 The update also enhances GPU ray tracing and volume rendering. Chaos Group is getting on the virtual reality (VR) bandwagon in a big way, starting with its update of V-Ray for Autodesk 3ds Max. Version 3.2 adds VR rendering capabilities and multiple V-Ray GPU ray tracing enhancements. This free update—now available—also includes improved volume rendering, […]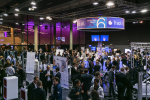 Leading AR tools and app developer Metaio of Germany has been acquired by Apple. The company is now cloaked in darkness but we're waiting for a cloud of AR butterflies to emerge from Apple.
Over 1,200 new features including broader raster image support. The IntelliCAD Technology Consortium has released a new version of its CAD development platform. ITC technology is used by CAD vendors to create custom products based on the dwg design file standard popularized by Autodesk. IntelliCAD Version 8 includes support for the latest 2014 .dwg file […]
Designed in PTC Creo, eight 1,000-ton units are cutting through 26 miles of widely varying conditions. For years the Crossrail project has been burrowing tunnels for a new rail line directly under London. More than 26 miles in total have been carved out by gargantuan tunnel boring machines (TBMs), purpose built for Crossrail by German […]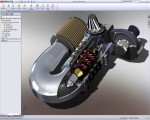 Three new models are included in this year's benchmark, along with new procedures to test workstation performance. The leader in benchmark software for application performance has released new benchmark software for evaluating workstations for use with Dassault Systemes SolidWorks 2015. SPECapc for SolidWorks 2015 consists of nine graphics and two CPU tests. The graphics tests […]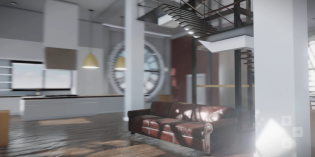 Autodesk is ready to roll with new Stingray game engine that enables game developers and architects to create interactive content using Autodesk and industry standard tools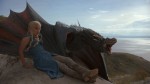 Pixomondo created the babies, growing in capabilities as the dragons grow in stature. HBO's Game of Thrones is popular for many reasons, most of them beyond the scope of our coverage here. But some of the appeal surely lies in the realistic visual effects that give mythic realism to the unfolding story of endless battles […]
Real time graphics is quickly catching up to offline CG. A new technology called physically based animation is one of the show-stoppers at this year's Real Time Live! showcase at Siggraph 2015 in Los Angeles. The annual event specifically celebrates the latest achievements in real-time graphics "at the intersection of genius technical skills and creative […]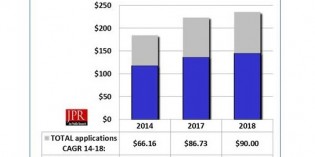 New Jon Peddie Research update shows graphics a continuing driver of computer industry growth. The computer graphics industry has been a growth industry since it was established in the late 1970s. It has weathered the storms of recessions and has emerged with renewed vigor and potential, partly due to a big boost from mobile and […]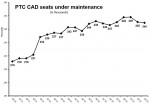 Monstrous gains for Internet of Things doesn't compensate for lackluster quarter in core businesses.   By Randall S. Newton PTC (NASDAQ: PTC) delivered news they would rather have swept under the rug with their third quarter 2015 financial report. It was a down quarter for total revenue, net income, software revenue, earnings per share, and […]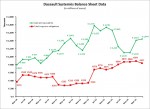 All divisions and regions reported growth despite continued currency fluctuations. Despite continuing fluctuations in currency values across the globe, Dassault Systèmes (Euronext Paris: DSY.PA) reported a solid second quarter. Measured in constant currencies, total revenue for the quarter ending June 30, 2015 was €715.7 million, up 16% from the second quarter one year ago. Software […]