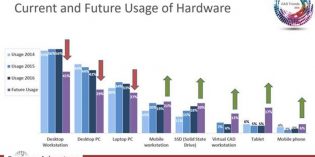 Use of mobile and virtual workstation use of CAD tools will increase, according to new research survey. A recent survey of engineering and other CAD-using firms reveals spending will go down for desktop PCs and up for mobile products and virtual workstations for CAD use. The data comes as part of the Worldwide CAD Trends […]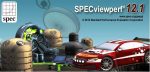 The popular benchmark measures 3D graphics performance of systems running OpenGL and DirectX. The new update to the SPECviewperf benchmark features a new Autodesk 3ds Max viewset, Microsoft Windows 10 support, along with GUI and reporting improvements. SPECviewperf software measures the 3D graphics performance of systems running under the OpenGL and Direct X application programming […]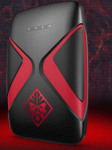 Jon Peddie is "genuinely delighted" by the possibilities this wearable PC offers. By Jon Peddie When HP announced the Omen X VR backpack computer in May, I said, "Wow! — I bet they'll sell hundreds of them." I may have to eat those words, and it would delight me if I do. The problem with […]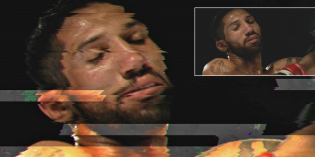 Boris Yamnitsky is building a VFX plug-in conglomerate using close partnerships and strategic acquisitions. Two leaders in plug-in technology for visual effects software have come together with the news that Boris FX has acquired GenArts. Founded in 1995, Boris FX is best known for Boris Continuum Complete (BCC) and Mocha Pro, used by more than […]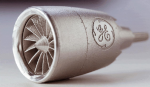 Design and Manufactured become inextricably linked as a new round of consolidation combine manufacturing and design companies. We've been talking about the disaggregation of markets with the blithe assumption no one would really know what the hell we're talking about so we'd have a little bit of leeway to figure it out. But GE's acquisition […]

Intel is making major shifts in its focus. Careful not to rattle investors or confuse developers and attendees, the opening keynote from Intel CEO Brian Krzanich offered few surprises, but rather served as a statement of position.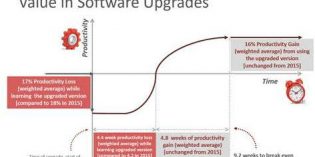 Upgraders see 16% productivity gain within 2 months. A recent international survey of design and engineering specialists shows the average user experiences a productivity increase within 2 months of upgrading their primary CAD software. The finding comes from part of a larger survey, the Worldwide CAD Trends 2016 Survey conducted by Business Advantage Group. These […]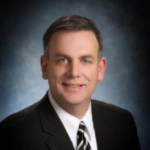 Siemens PLM has played a growing role in Siemens Digital Factory division as software and hardware become further intertwined. Immediately following their annual analyst conference held in Boston this September, Siemens PLM strategically let the news slip, that effective October 1, Tony Hemmelgarn will replace Chuck Grindstaff as the CEO of Siemens PLM. Grindstaff will […]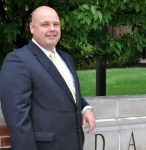 Purdue University seeks to help its students as well as the technical graphics industry. The 3D PDF Consortium has launched an academic membership category, with Purdue University the first university to join.  The team initiating the drive for consortium membership was led by Nathan W. Hartman, Ed.D., Professor and Associate Head of Computer Graphics Technology […]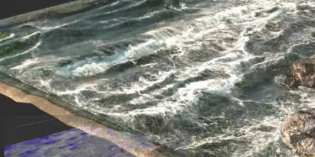 Chaos has more going on than rendering. It's latest version of Phoenix FD is a GPU accelerated fluid dynamics tool that plugs into the leading 3D modeling and animation tools.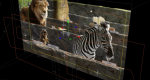 FBX export has also been improved, along with workflows with Maya and Lustre. The most recent update to Autodesk Flame brings new 3D scene navigation features, new workflows to improve collaboration, better interoperability with other Autodesk products, and more. Flame is Autodesk's product for video special effects work, with tools for editing, finishing, and 3D […]

The agreement facilitates scalable, intuitive, physically based rendering for 3D artists and designers. 3D modeling and rendering software specialist Maxon and graphics hardware leader Nvidia have begun a multi-year technical collaboration that gives Maxon access to Nvidia rendering technology, including its Quasi-Monte Carlo (QMC) sampling patent family, Iray ray tracing technology, and Material Definition Language. […]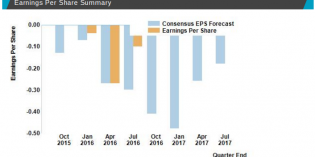 The answer may be about next year's earnings per share. Autodesk has announced a new program to repurchase up to 30 million shares of its common stock. This new repurchase program is in addition to the approximately 1.5 million shares that remain to be repurchased from previously announced share repurchase programs. As a public company, […]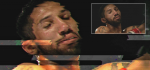 Boris Yamnitsky is building a VFX plug-in conglomerate using close partnerships and strategic acquisitions. Two leaders in plug-in technology for visual effects software have come together with the news that Boris FX has acquired GenArts. Founded in 1995, Boris FX is best known for Boris Continuum Complete (BCC) and Mocha Pro, used by more than […]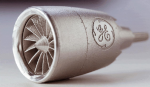 Design and Manufactured become inextricably linked as a new round of consolidation combine manufacturing and design companies. We've been talking about the disaggregation of markets with the blithe assumption no one would really know what the hell we're talking about so we'd have a little bit of leeway to figure it out. But GE's acquisition […]