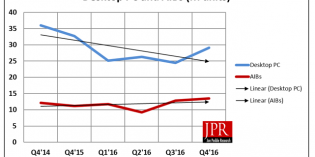 Demand for more powerful graphics processing continues to rise even as PC sales continue to drop. Shipment of graphics add-in boards (AIB) jumped 21% in the fourth quarter of 2016 compared to the year-ago period, according to a new market research report released today by Jon Peddie Research. By comparison, sales of desktop PCs fell […]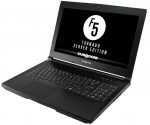 Engineering teams who need cloud technology in a portable, secure package are among the target market.   Eurocom has launched a new mobile server powerful enough to serve as a portable private cloud server. The Tornado F5 SE Mobile Server is powered by Intel Xeon E5 1200 V5 series CPUs, and comes with up to […]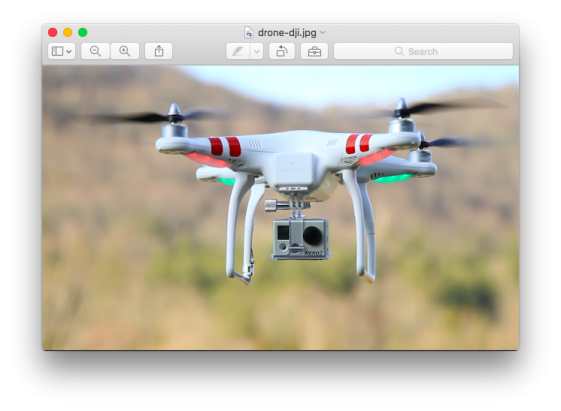 Another sign from DJI on how it wants to own the drones-for-enterprise market. Tech and business publications are reporting today that drone maker DJI has acquired a majority interest in Hasselblad, the high-end and iconic Swedish camera company. Cost of the acquisition was not disclosed. Hasselblad and DJI (based in Shenzhen, China) are both privately […]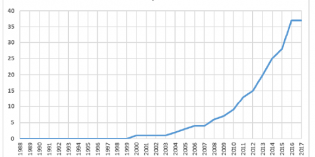 Tiny new processors are driving innovation in a wide variety of industries. Jon Peddie Research (JPR) today launched a new quarterly report covering the fast-growing Visual Processing Unit (VPU) market. VPUs are specialized processors currently capable of running 10-bit or 12-bit datasets of tens of megapixels at rates of up to 60 or 120 frames […]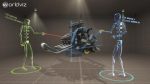 WorldViz CEO Andrew Beall predicts industrial use will drive adoption of VR in 2018.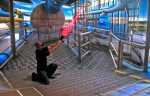 Expensive CAVE systems can soon be replaced by consumer-class viewers. Dassault Systemès is at the Consumer Electronics Show (CES) this week, demonstrating how its "3DEXPERIENCE" approach to engineering can take advantage of the new generation of business oriented head-mounted display (HMD) virtual reality devices. Dassault says headsets such as the HTC Vive will soon be […]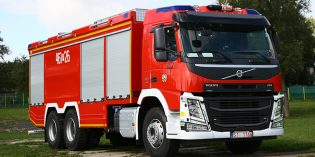 A SmartTech 3D scanner and Geomagic Design X help a small Polish manufacturer customize 100 vehicles a year. Too often stories about new uses for 3D design technology focus on things like aerospace manufacturing, skyscraper construction, or feature films. But more mundane professions are also finding ways to incorporate 3D data into their work. BOCAR […]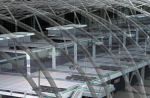 The toolmaker for 3D technical applications is riding the wave of WebGL and simultaneous app development.   3D technology development vendor Tech Soft 3D has updated its suite of development platforms to be equally valuable for desktop, cloud/browser, and mobile app software development.    HOOPS Native Platform 2017, HOOPS Web Platform 2017 and HOOPS Platform […]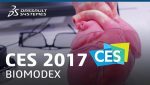 Dassault 's 3D Experience Lab is designed to help build new design and manufacture ecosystems from the ground up using start-up power.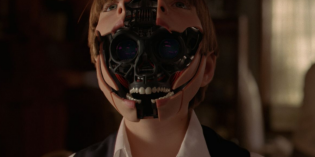 The "brute force" renderer has been used a wide variety of films. The Arnold renderer, published by the recently acquired Solid Angle, has been honored by The Academy of Motion Picture Arts and Sciences with a 2017 Scientific and Technical Achievement Award. It joins another rendering product, V-Ray from Chaos Group, in receiving a SciTech […]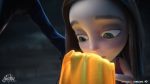 The biased, GPU-based renderer counts several well-known animation studios among its customers. Redshift Rendering Technologies has released an integration to the procedural animation tool Houdini, from SideFX Software. Redshift is a biased GPU-accelerated renderer that currently integrates with industry-standard content creation tools including Autodesk Maya, Softimage, and Autodesk 3ds Max. The company says integration work […]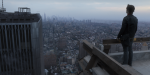 Autodesk and Walden Venture Capital are named participants; the amount of funding was undisclosed. Cloud rendering startup Conductor Technologies has raised an undisclosed amount of venture capital in a Series A funding round. The company is a technology spinoff from Atomic Fiction, a Hollywood special effects studio. The funding round was led by Walden Venture […]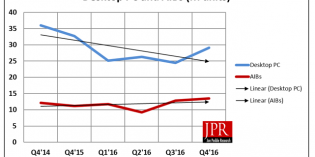 Demand for more powerful graphics processing continues to rise even as PC sales continue to drop. Shipment of graphics add-in boards (AIB) jumped 21% in the fourth quarter of 2016 compared to the year-ago period, according to a new market research report released today by Jon Peddie Research. By comparison, sales of desktop PCs fell […]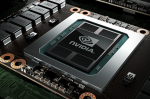 Gaming continues as the wind in the graphics industry sails. Global demand for GPUs increased in the fourth quarter of 2016 on a sequential basis, continuing a rising trend despite continuing lower sales for PCs. The latest market report from Jon Peddie Research note the results are the highest in two years, with 100.3 million […]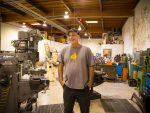 A transition team is in place, with two senior vice presidents sharing interim leadership responsibilities. Two activist shareholders will leave the board of directors. Autodesk today announced Carl Bass will step down as president and chief executive officer, effective February 8. In a statement released to the media, Autodesk says its board of directors has […]