The HP Z32k will be the first to market with this tech combination.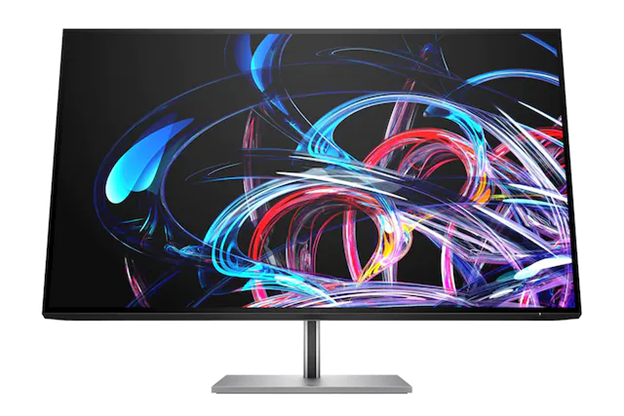 LG and Dell collaborated to create IPS Black technology earlier this year, which provides richer contrast and blacker blacks. Now, HP has finally announced their first monitor using the technology. Their Z32k G3 adds more than just IPS Black—they also incorporated Thunderbolt 4 into the design, turning the monitor into a cable hub. The panel is 31.5 inches, operates at 4K, and has a 60 Hz refresh rate, making it a prime pick for an office of product developers.
HP claims that the Z32K G3 has up to 400 nits of brightness and deeper blacks for users. IPS Black displays have a black level that is around 35% deeper than standard IPS displays, which will offer users extreme clarity. These displays reach a 2,000:1 contrast ratio, making for a detailed gray expression on the monitors. The technology makes for great dual-monitor setups because the IPS Black has a much wider viewing angle, so colors are improved for the side view too.
There are other IPS Black monitors, but no others that also employ Thunderbolt 4. This unique mix has opened many doors for HP's new product. It can be the perfect hub for peripherals like Webcams and mice, and allows 100W charging and 40 Gbps pass-through for a customer's laptop. This model truly shines in that another 4K display can be daisy-chained with a DisplayPort 1.4 port. With just one Thunderbolt 4 cord to the PC, the monitor can connect the entire hub for extra range and cable management.
HP has not revealed the price, but similar products from Dell and LG generally cost around $1,100. The model will be released in November, so more details will probably be announced soon.