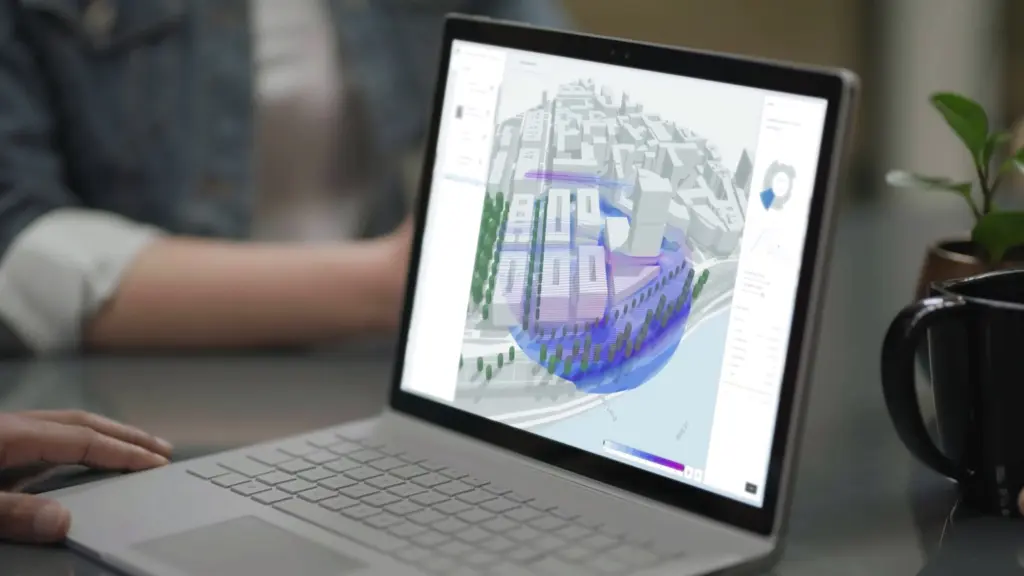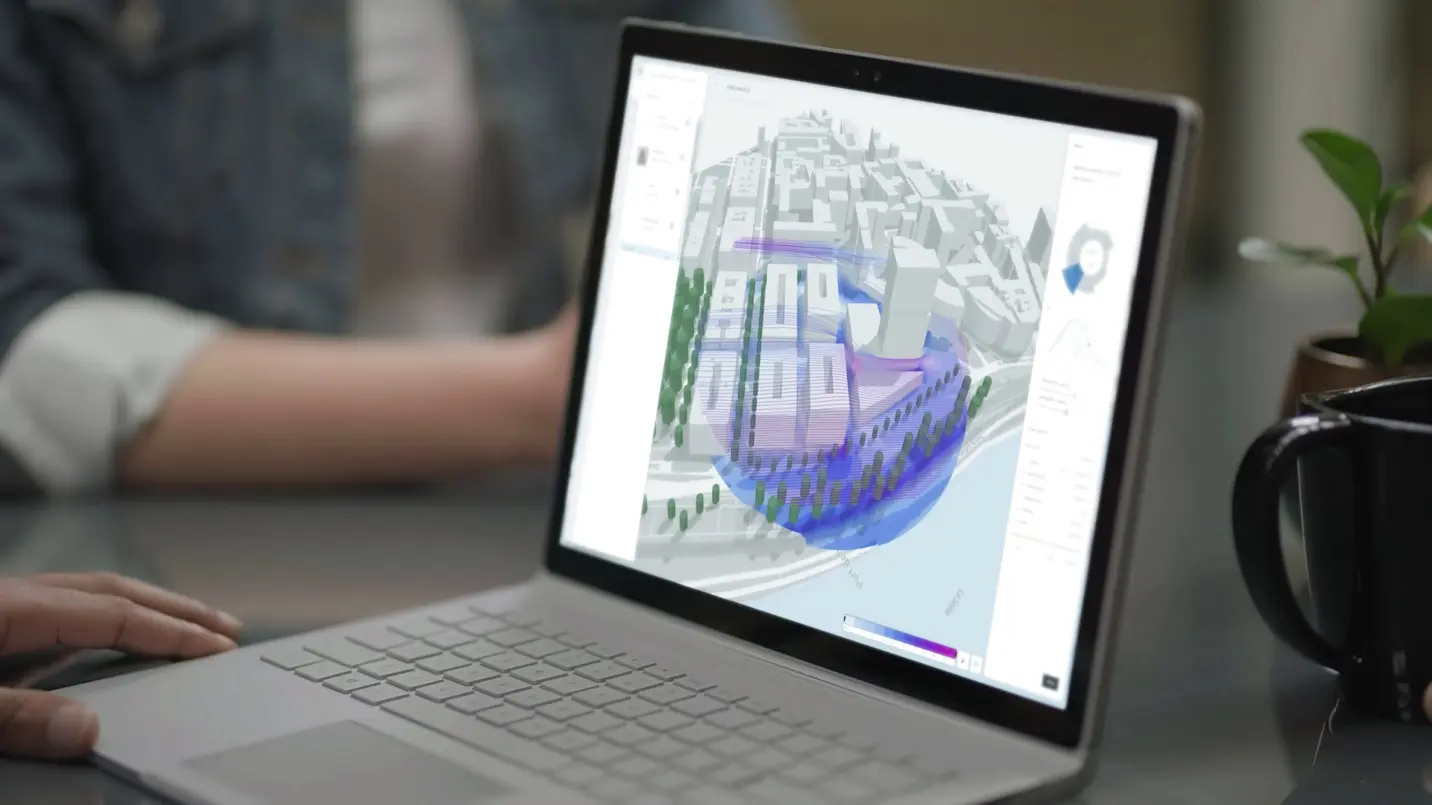 Forma provides real-time analysis data on things like sunlight and wind. (Source: Autodesk)
Autodesk is offering the initial capabilities of Forma, its AEC industry cloud for unifying workflows of those groups that design, build, and operate the built environment.
At Autodesk University last fall, Andrew Anagnost, Autodesk president/CEO, said the company was refocusing its efforts toward a new platform and was progressing in its efforts of building out the cloud. He then announced that Autodesk has formed three specific industry clouds: Flow (for M&E), Fusion (for design and manufacturing), and Forma (for AEC). All three clouds are part of Autodesk Platform Services, a set of Web APIs (formerly known as Forge) for customizing and connecting Autodesk offerings with other solutions.
Specifically, Forma (formerly Spacemaker) is for unifying BIM workflows for those who design, build, and operate the built environment, providing an end-to-end solution across building design, encompassing architecture, engineering, construction, and operations (AECO). At the time, Anagnost said the first offerings in Forma would help users extend the BIM process into planning and early-stage design, and synching with Revit, so data could be transferred between Revit and Forma, and then saved back to Forma. He had noted that initially Forma would do upstream transformation but would later move downstream and across construction to transform BIM.
This week, Autodesk solidified that plan, offering the first set of Forma capabilities, making it easier to plan and design projects using predictive analytics and automations, among other features.
The initial Forma capabilities include:
Contextual modeling, which makes it fast and easy to start a new BIM project, enabling users to set up a 3D model of their entire project area inputting their own data or buying data sets for selected geographies, all seamlessly done within Forma.  
Conceptual design capabilities offer freeform building design tools for creatively expressing design intents and creating complex designs in full 3D within minutes.  
Automation for speeding up early exploration of design concepts through the use of simple parametric tools.  
Machine learning for real-time analyses across key density and environmental qualities such as sunlight, daylight, wind, and microclimate, without the need for deep technical expertise. As a result, environmental analyses can be completed from the start of the design process to meet sustainability requirements and targets.  
Revit add-in provides a file-less sync between Forma and Revit, allowing users to detail their Forma data in Revit and bring it back to Forma for analysis. 
As planned, new features and capabilities will be continually added to Forma. "Forma gives architecture professionals the agility to work iteratively rather than sequentially between planning and detailed design," said Amy Bunszel, EVP of architecture, engineering, and construction design solutions at Autodesk.