Metafold, a provider of a cloud- and API-based 3D engineering platform, has completed a $1.78 million seed funding round. The investment aims to propel the widespread adoption of industrial 3D printing while prioritizing sustainability. Differential Ventures spearheaded the oversubscribed round, with participation from Active Impact Investments, Jetstream, and Standup Ventures.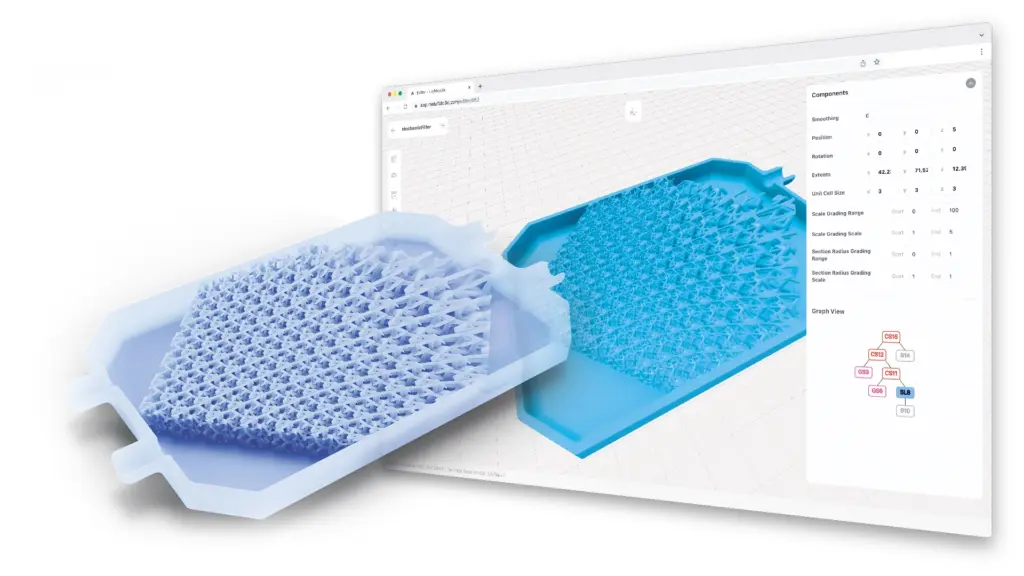 Traditional computer aided design (CAD) and engineering (CAE) software, developed for conventional manufacturing methods, often requires engineers to have access to expensive, high-performance workstations. However, the emergence of 3D printing has unlocked new possibilities for innovative designs with intricate shapes that were previously unattainable through traditional means. Nevertheless, the lack of software capable of fully harnessing the potential of 3D printing technology has hindered its broad adoption for production applications.
Addressing this gap, Metafold has developed an ultra-precise and high-speed geometry computation engine that generates accurate designs for 3D printing complex parts. The Metafold platform operates on a cloud-based software-as-a-service (SaaS) model, allowing design and engineering teams to quickly produce optimized parts using the Metafold web application. Additionally, users can leverage the Metafold Engine API to create customized tools and integrations. By providing advanced geometry support, Metafold enables manufacturers to reduce raw material consumption, produce lighter and more efficient parts, and contribute to their sustainability objectives.
Dr. Elissa Ross, mathematician and co-founder/CEO of Metafold, stated, "Sustainability in manufacturing hinges on two factors: improving material consumption in existing fabrication methods and designing for optimal use throughout the lifespan of manufactured goods. 3D printing achieves these goals and holds even greater potential with the right digital infrastructure. We are thrilled to have the support of investors who recognize the commercial and environmental benefits of scaling this remarkable manufacturing methodology."