Users get a large screen with a small footprint, along with many ergonomic enhancements.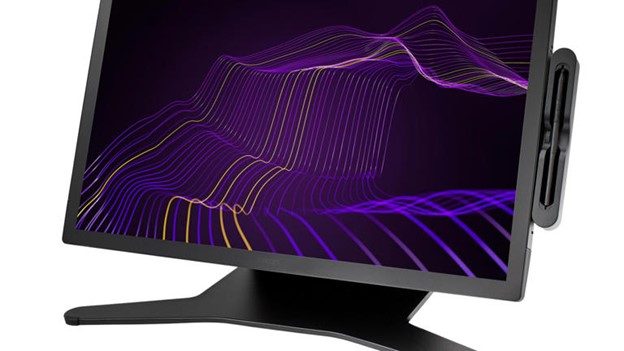 Big things usually come in big packages, but not so with the new Wacom Cintiq Pro 27 pen display, which is lightweight and thin, and its 27-inch screen has a smaller footprint than its Cintiq Pro 24 sibling, with an edge-to-edge glass surface. Complementing its modern design are numerous improvements for digital pen display users, including improved pen performance and multi-touch, better ergonomics, faster refresh rates, vivid and accurate color, more custom options, and comfort enhancements.
Wacom bills the new offering—built with 2D illustrators, 3D modelers, animators, game developers, and virtual production artists in mind—as delivering the most immersive and stable pen-on-screen experience to date.
The pen-on-screen experience on the Cintiq Pro 27 has been improved with the introduction of the Pro Pen 3. Users now have the ability to change the weight, barrel size, and center of gravity of the pen with interchangeable components that come with the pen. Being able to customize the pen allows artists and designers to satisfy their exact working preferences, which translates into more comfortable and natural-feeling digital input sessions. Multi-touch also comes standard and is extremely valuable for an artist's non-dominant hand when working in programs, especially 3D applications, requiring one to pinch, zoom, and rotate a model or sculpture while working with the pen.
The Cintiq Pro 27's new display features virtually no parallax and latency, with an improved refresh rate of 120 Hz, allowing the cursor to track twice as fast as previous models.
The Cintiq Pro 27 pen display costs $3,499.95 for the pen display and $499.95 for a custom stand.