Maxon continues to update its Maxon One, adding a pair of new node-based spline effects and detailed Redshift-enabled materials.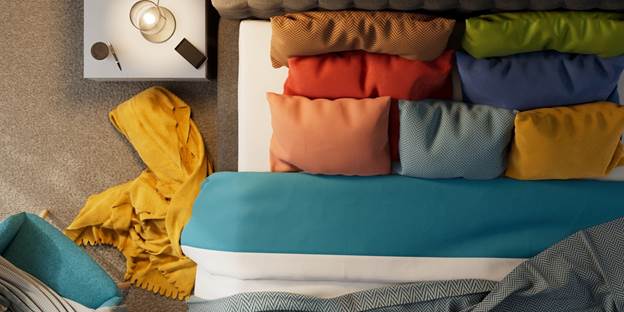 In January 2023, Maxon announced big product upgrades to Forger and Red Giant Trapcode, in addition to the integration of Redshift into ZBrush. A month later, the company continues with yet another round of changes to products within the Maxon One group. These include new Capsules—Maxon's collection of intelligent assets, materials, models, and presents, and other features—as well as Redshift-enabled fabric materials.
Newly added to Capsules are two functional node-based modifiers—Dash Spline for creating all types of stylized and broken line effects, and Trim Spline for animating spline segments. Both splines were created in conjunction with Rocket Lasso and can be rendered quickly with Redshift's curve rendering.
In addition, a collection of 21 detailed Redshift-enabled fabric materials has been added, complementing Cinema 4D's Cloth simulation system. The materials were created in partnership with design studio Fuchs & Vogel.
The latest version of Redshift (3.5.13) now includes Tile and Brick Shaders for defining patterns, Intel Denoiser for cleaning up renders, and a new Pavement Shader.