Maxon gains a talented programmer as well as a fun, new creative product
Maxon made me spit my coffee this morning. The company announced the acquisition of Forger, a digital 3D sculpting and texture painting application developed by Javier Edo Meseguer. Did not see that coming, at all.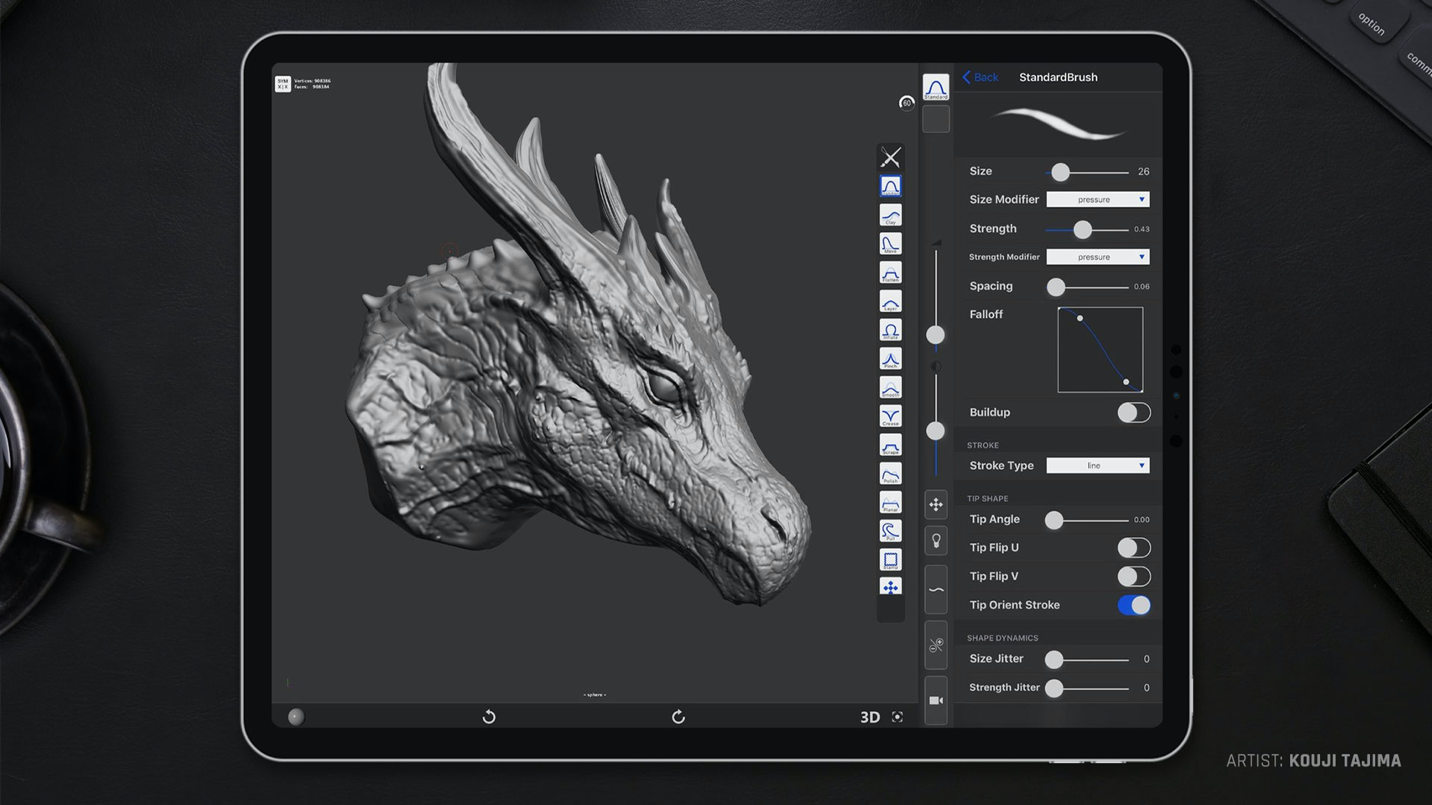 The Maxon people make a point to say that Forger has "desktop-class, professional-level sculpting workflows," which tells us something about the company's ultimate plans for the technology or maybe more accurately for Javier Edo. He is coming with the acquisition and is listed in LinkedIn as a Principal Software developer at Maxon. He also lists himself as former R&D developer for animators at Passion Pictures.
In the announcement of the acquisition, Maxon CEO, David McGavran says, "Javier is a respected programmer who has dedicated himself to developing tools that expand and enhance the everyday needs of production artists, and we're thrilled to have him join the Maxon team."
First, let's talk about Forger. Designed for iOS devices, it's multi-touch and comes with a collection of sculpting tools. It also has more advanced features for professional 3D creators including remeshing tools, masking, and layering. Once created, Forger sculptures can be exported via Alembic or OBJ for use in other products, presumably, desktop tools such as 3ds Max, Maya, or, oh, say Cinema 4D.
Forger supports all iOS devices but it benefits from the added power of the iPad Pro with the updated and upgraded M1 processor. It also supports the Apple pencil.
McGavran says, "we are always looking for ways to expand the creative freedom and capabilities of our artistic community. We love the fun and immediacy that Forger's workflow on iPad offers for sculpting and painting. We look forward to exploring what more it can bring to our users."
Forger is currently available for $9.99 on the Apple App Store.
What do we think?
The 3D modeling and animation toolmakers are on the hunt for better 3D modeling approaches. Adobe is also looking at 3D sculpting through its tool Medium, originally created by Oculus for VR headsets, as a possible answer to the question, how do artists want to approach 3D? And yes, sculpting is one answer. In addition to Forger, we see Nomad Sculpt and Sculptura as two other options for sculpting with an iOS device.
Many artists want good sculpting tools. When new 3D modeling packages are announced, there are always some people who want to know if whatever it is will work with ZBrush or Mudbox.
Forger is different. It will work on any iOS design and through its support for Alembic as well as OBJ, it's clear that it's designed to work with other tools. Edo comes from the Post and VFX community where there is real fondness for practical skills like sculpting and we're seeing a renaissance in the development of tools that correlates more directly to their analog counterparts.
I'm eager to see what Maxon does with Forger as a standalone tool or as an enhancement to the Cinema 4D toolset. It's most likely Forger will continue to stand alone, but some of its capabilities could work their way into Cinema 4D. That's the way the acquisition of Red Giant went and it makes sense that Maxon will let Forger find its own base of users because those people are more likely to become new C4D customers.
It will also be interesting to see what Ed does with the growing and multi-talented Maxon team.