Updates follow on the heels of recent big April updates.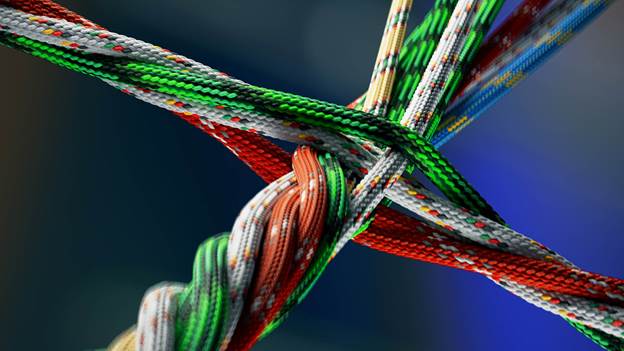 It was just a little over a month ago when Maxon made some big product announcements, including the expansion of its Maxon One "everything they have." Obviously, the company is not resting on its laurels, having just announced an unexpected update to its Maxon One tool set. Maxon says the changes entail a substantial Cinema 4D update that pairs with ongoing Redshift development and key improvements as well as compatibility updates to Red Giant tools.
Among the updates is Cinema 4D 26.1, which includes an enhanced node UI and improvements to simulation, its Fields tool, and volume modeling, in addition to some general bug fixes and workflow enhancements. Not only is the node UI noticeably different in appearance, but it offers greater functionality as well, making it easier to create Redshift materials, node Capsules, and more. It's also possible to explore and edit existing Capsules directly from the Object Manager. What's more, the Capsules library has even more assets for photorealistic rendering. Additionally, the release touts improvements in the performance of cloth and rope simulations and better cloth collisions.
Meanwhile, its "Redshift Everywhere" initiative brings performance improvements for the CPU, along with enhancements to Redshift RT and volume rendering.
And Red Giant includes new Trapcode features and improved compatibility with Apple silicon and AMD GPUs, as well as several host applications. Trapcode Suite 18.1 further includes several bug fixes for Particular, Form, and 3D Stroke tools. Meanwhile, Magic Bullet 16.1 brings halation and diffusion tools to Cinema 4D, enabling artists to add film-like bloom and aberration to their renders. PluralEyes 4.1.12 adds Vegas Pro 18 and 19 as well as Red Komodo compatibility and restores full compatibility with Final Cut Pro X. Universe 6.1 provides improved support for AMD graphics cards and contains a number of bug fixes across various Universe tools. And VFX Suite 3.1 improves the performance of its Real Lens Flares and includes several bug fixes.
The updates are available now to the individual tools as well as to Maxon One.