VFX studio Framestore and HP are the latest members to join the Academy Software Foundation (ASWF). Founded in the summer of 2018 by the Academy of Motion Picture Arts & Sciences and the Linux Foundation, the ASWF is determined to offer a neutral space for the development and advancement of open-source software, particularly for the animation and visual effects industry.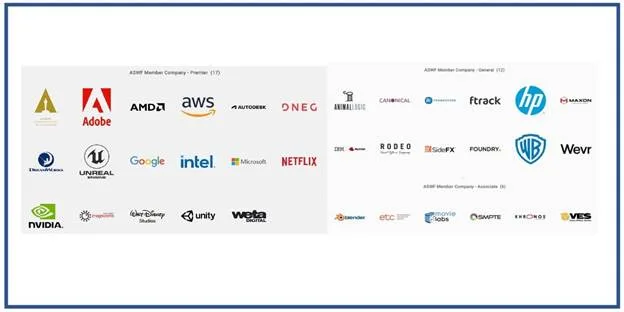 "HP has a long history of innovation and collaboration in the M&E space, and we believe the ASWF is a great forum for fostering community and solving problems together. While many might think of HP as a hardware company, with our acquisition of Teradici and Poly, as well as other software projects, we are increasingly becoming a solutions company. I think most people would agree that more can be achieved through collaboration than individually, and open source embodies that principle," said Barbara Marshall, HP's global segment lead, Media & Entertainment.
Framestore is a top-level VFX/animation facility, and it, too, is no stranger to solutions development, known for blending creative work with ground-breaking technical innovation.
"Open source has been a foundation for much of what we do at Framestore. From using Linux as our main operating system, to formats such as OpenEXR and OpenVDB, to frameworks and libraries that enable our complex and broad workflows, open source is a critical part of our business and industry," said Michael Stein, Framestore's CTO. "Our technology team believes that the industry as a whole grows and becomes stronger through collaboration and partnership. We are excited about joining this incredible organization and contributing back to an already vibrant and diverse community, and want to thank the entire ASWF and TLF organizations for their support during our onboarding process."
Both Framestore and HP join ASWF as two of 12 General Member companies.