Author Archive: Ruchika Saini
Ruchika Saini is the Managing Editor of GraphicSpeak. She followed CAD, CAM, and CAE industry for 11 years while working as technical editor at TenLinks.com and Engineering.com.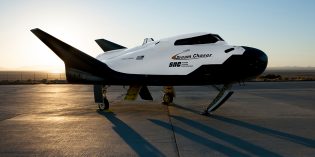 Stress analysis and sizing optimization software HyperSizer is helping Sierra Nevada Corporation improve its multi-mission space utility vehicle for first mission to the ISS.