Cesium will be handing out grants totaling $1 million. The goal of the Cesium Ecosystem Grants is to support and diversify its focus on the 3D geospatial ecosystem.
Following in the footsteps of Epic Games, Cesium has announced a similar grant to expand the 3D geospatial ecosystem. Cesium says Ecosystem Grants will encourage innovation, interoperability, education, and collaboration in the 3D geospatial ecosystem. The $1,000,000 fund will provide financial support to chosen early-stage start-ups, individuals, educators, and students.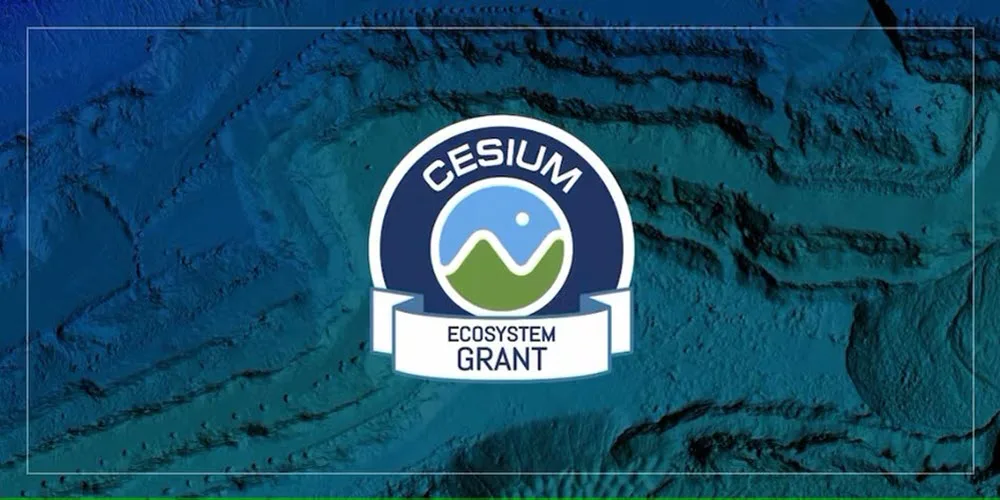 Key submission topics for the Cesium Ecosystem Grants include:
Open-source contributions: to Cesium, projects built on or connected to Cesium, or projects in the 3D geospatial ecosystem.
Ecosystem expanding contributions: open standards, multiproject integrations, documentation, tutorials, open data, etc.
Academic curriculum development for educators.
Cesium for social good: climate change, impact reporting, etc.
Awards are unrestricted grants of $5,000–$50,000. Individuals will not be eligible for more than $15,000. The project stage can be anywhere from ideation to in-process; however, individuals and organizations are supposed to describe the impact these grants will have.
Cesium is using following criteria to select grant recipients:
Impact: The project has a clear impact beyond the grantee, with specific deliverables and next steps.
Innovation: The project explores and builds the 3D geospatial ecosystem in creative and original ways.
Viability: Project is realistic and achievable. Your needs and plan are clear with the correct team and infrastructure to achieve stated project deliverables.
Ecosystem inclusion: Grant will promote increased diversity of the 3D geospatial ecosystem.
Ecosystem built on openness: Applications made in the spirit of commitment to openness will be favored.
All grant recipients will retain ownership of their IP and work, and are free to publish and use it as they wish. Submissions are evaluated on a rolling basis based on their impact on the community, plan for execution, and other merit-based factors, regardless of demographic, institution, or industry. Grantees will be featured on the Cesium website and receive a badge to use on their online platform. Grantees can continue to be engaged with the Cesium team through joint communications and joint business development.
To register for Cesium's Ecosystem Grants Webinar on April 18, 2023, click here.
Cesium provides the foundational open platform for building 3D geospatial applications.