Foundry, an experienced developer of creative software for the M&E industry, is participating at FMX 2023 in Stuttgart, Germany, this week, looking to break barriers in VFX education through optimized compositing and review workflows, look development, lighting, and so forth by offering interesting and compelling presentations to animators, effects artists, and interactive and immersive content creators.
Foundry will host several presentations to be delivered by industry experts over the three days of the conference.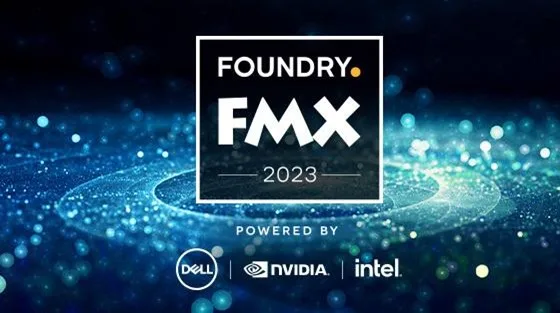 Charli Holt, Mari product manager, and Gaël Kerchenbaum, character and creature artist, will discuss look development and lighting in their session Exploring the Science of Texturing with Mari: A Practical Guide for Artists on Wednesday, April 26. Discover the advantages of transitioning from a traditional layer stack workflow to a node-based approach and find out how to unlock the full potential of Mari's tool set.
Also on Wednesday, April 26, Anaïs Torreblanca, compositing and finishing associate product manager at Foundry, will be joined by Denys Holovyanko, senior compositor at Goodbye Kansas, to take attendees behind the scenes of their production for the action-packed troll fight sequence in Season 2 of Carnival Row, and walk them through how some key shots were created using Nuke.
The complete list of presentations can be found here.
"We are delighted to announce our team is returning to FMX once again with a new set of production stories," says Christy Anzelmo, chief product officer at Foundry. "We're looking forward to hearing from customers using Foundry products, from Nuke to Katana and Mari, on some incredible projects. From advancing filmmaking through new on-set and machine learning workflows, to improving sustainability and promoting education, it's always great to come together with our industry at FMX!"