In addition to billions of dollars added to their bottom line, the success of Fornite has given Unreal the ability to scale up its ambitions.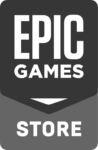 Every year, Unreal CEO Tim Sweeney and his executive team set the stage for the GDC conference with their annual State of  Unreal presentation. According to Tim Sweeney and company, the state of Epic is pretty darned good and to prove it, the company is making investments in the game developer community, teaming with major players to enable streaming gaming across platforms, and opening up its services back-end to game developers for free. This year, Epic has also been building its game store. The Epic Game store in conjunction with the Online Services gives developers access to over a billion gamers right off the bat, thanks to Fortnite and promises to enlarge the gamer community exponentially.
Epic's Online Services infrastructure has been built to support Fortnite, so it supports massively multiplayer gameplay, includes matchmaking, and offers developers analytics. The system developed for Fortnite can support 250 million players, with 10.7 PCU (peak concurrent users) across all platforms. When the company says the Online Services SDK is free, he means it's free to all developers no matter what platform they develop on and developers are free to publish on any platform like say, Steam.
As the company continues to say, the more game developers succeed, the better Epic does.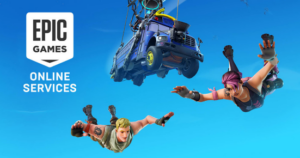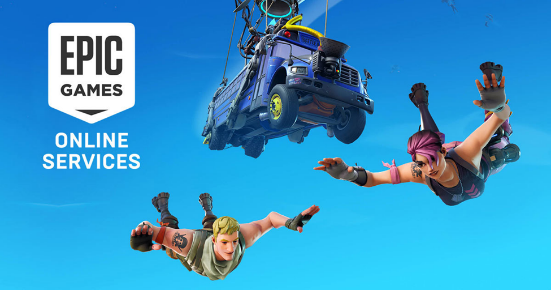 During the State of the Industry talk, Tim Sweeney said he has been asked multiple times how Epic benefits from the free model, which is sort of hilarious if you think about how successful the free model has been for Epic, but truthfully, free is never totally obvious. In the case of Epic's Online Services, it means more gamers can be brought into the system. What Epic is building is a giant network of gamers that are connected through gameplay, the friends system, matchmaking, and the "full social graph." In addition, Epic has pioneered a "ticketing" system, for gamers who need to report problems or want to ask a question. All the tools built into the Online Services systems gives game developers the ability to see how their games are doing and where they need to make improvements.
The full list of capabilities included in the Epic Online Services module is extensive. Here is Epic's list, with the dates of when the features will be available:
Game analytics: (available now): Store telemetry about your players and their gameplay to understand and boost retention and engagement. Epic's dashboards help you make data-
driven decisions in real time.
Ticketing system (available now): Connect directly with players through integrated customer support tools that tie tickets to a player's profile. Provide high-quality, personalized support by accessing player data from a single dashboard.
Player data storage (targeting May 2019): Store and enumerate arbitrary game data on behalf of authorized players.
Player reports (targeting May 2019): Allow players to report others for positive or negative in-game behavior. Gain valuable feedback directly from the community.
Achievements, leaderboards & stats (targeting September 2019): Keep track of individual and global player statistics, award in-game achievements, and rank players on leaderboards.
Communications (targeting October 2019): Enable in-game communication between players across any platform.
Overlay (targeting October 2019): Provide a unified overlay for friends and other online services that are available to players across different games and engines.
Parties (targeting October 2019): Enable players to form groups and play together.
Matchmaking (targeting November 2019): Set up game matches for individual players or predetermined groups.
Player identity (targeting December 2019): Enable players to log in and connect with others across different platforms.
Player inventory (targeting December 2019): Manage player inventories, including purchases across different game stores.
At GDC, the Epic executives were able to answer questions that have come up since the company started talking about building its infrastructure for cross-platform online streaming. Customers have been concerned about privacy and Sweeney has guaranteed that all information will remain private and GDPR compliant (General Data Protection Regulation).
Ubisoft is one of the first companies to sign on with Epic to take advantage of the Online Services infrastructure but says Sweeney, it's the first of many partnerships. The idea, says Sweeney, is to work with everybody to connect all systems together "so we participate as peers. Developers can publish anywhere they want, say on Steam for instance."
The payoff comes through the Epic Game Store, which was officially announced at GDC. Epic is offering game developers an 88/12 percent split. With access to the large numbers of people playing free to play online games, everyone stands to make a lot more money. The company says it plans to drop new free games every two weeks and already can offer developers a player base of 85 million people. The company announced multiple high-end games including Deep Silver from Ubisoft and Take-Two Interactive's Private Division. Other games include Tom Clancy's The Division 2, and in fact, as a result of the success of Division 2, Ubisoft and Epic announced an extension of their agreement which will bring new releases to the Epic Game Store in partnership with Ubisoft's Uplay division.
Other titles coming to the store include The Outer Worlds from Obsidian Entertainment and Ancestors: The Humankind Odyssey from Panache Digital Games, Heavy Rain, Beyond: Two Souls and Detroit: Become Human are coming to the PC for the first time, from Quantic Dream thanks to the Epic Game Store.
Epic also listed a raft of free games from indie developers on the platform. There is a trailer available online to give a sense of the games coming.
MegaGrants for more growth
In 2014, Unreal announced its developer grants with a $5 million fund for projects on Unreal. It resulted in several hits including Ashen, Spellbreak and also has supported the work of filmmakers using game engines for performance capture and digital characters among other breakout technologies. Enterprise projects have also been supported. The company announced the last of those grants just before GDC. Recipients include:
Aeon Must Die, Limestone Games
BioStories, Bio-Bridge Initiative
Cryptant, Orchard
Eximius: Seize the Frontline, Ammobox Studio
Kingshunt, Vaki Games
Polter Pals, Split Hare Games
The Forgotten City, Modern Storyteller
And, VR games:
Eclipse, BackLight
Glimpse, Mr. Kite
Project M, EVR Studios
Shooty Fruit Arcade, nDreams
SnapClick: Fossil Diggers, The Orphanage
The fund covered work beyond game development and awards were also given to educational content from GameDev; an animated web series Meta Runner, from Glitch Productions. Support for photorealism development in UE 4 by Rense de Boer, a toolset developed by TrianGraphics GmbH, and visual design for Visual Helsinki by Zoan.
So now that the fund is out of money, Epic is going to do it again. This round is called, Epic MegaGrants and this time it's a Mega $100 million dollars, a great big gift from Fortnight. The grants will be made across game developers, enterprise projects, film, and open source projects that benefit the ecosystem.