The current state of women in the computer
 graphics field and supporting programs that are helping in minimizing the gender gap in technology.
"Thrive" is the theme of 46th  Siggraph conference that will be taking place at the Los Angeles Convention Center in Los Angeles, CA from of 28 July to 1 August, 2019. The theme of the conference can be related to the increasing interest of women in the field of computer science, web development, and other technology-related careers. Previous Siggraph conferences have discussed opportunities and challenges facing women in computer graphics, a field where women have been considered a minority. This year, this focus is on growth and moving forward.
Siggraph 2019 Conference Chair Mikki Rose, Senior Fur Technical Director at Blue Sky Studios, says, "The concept of 'thrive' is multifaceted. For some in our community, it might mean to experience the latest advancements in a given technology; for others, it could be the chance to connect and create alongside like-minded professionals."
As a part of the conference's ongoing Sigggraph Spotlight show on "Women in Computer Graphics," Mikki Rose was joined by Jinko Gotoh (a producer and consultant in animation, and vice president of Women in Animation), Danielle Feinberg (director of photography, Pixar Animation Studios, and advocate of Girls Who Code), and Erin Summers (senior software engineer – AR/VR, Facebook, and co-founder of wogrammer).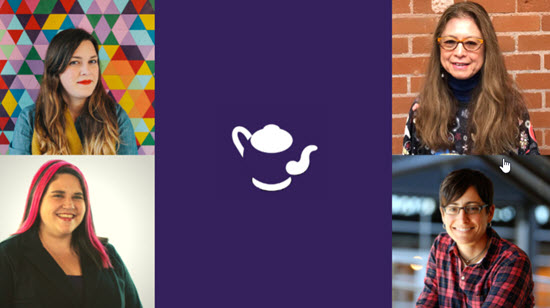 The all-women panel discussed the state of women in computer graphics. They also discussed their respective programs that are helping in minimizing the gender gap in technology. The group shared the stories from their career journey, their mentors, and challenges overcome in their profession.
Founded in 1995, 'Women in Animation' organization provides resources and connections to help women advance in the field of animation. According to the organization, while more than 60% of animation and art school students are women, presently women hold only 20% of the creative roles in animation. The organization wants to make it 50/50 by 2025 and is enlisting members of the graphics community to join the pledge.
Girls Who Code offers learning opportunities to girls in the field of computer science. Six years into existence, the organization has reached almost 90,000 girls of all backgrounds in all 50 states of the US. They are working to achieve gender parity in computer science by 2027.
Wogrammer is a platform that shares the technical achievements of female engineers. Amazing success stories of women in technology help motivate other women and girls to pursue careers in STEM.