Maxon has just announced the latest release of its Spring 2023 Maxon One product bundle, and it's a significant one that has changes across all the offerings included in the subscription package. The enhancements range from brand-new features and tools to a host of improvements and updates.
Ahead of NAB 2023, Maxon has released the Spring 2023 version of its Maxon One bundled suite, delivering updates across the entire product line, which includes the flagship 3D modeling and animation software Cinema 4D, the Redshift renderer, Red Giant Complete VFX tools, Universe effects and transition plug-ins, ZBrush sculpting and painting tools, and the Forger mobile sculpting app. While many companies regularly call their product updates "massive" or use similar adjectives (whether warranted or not), in this case, calling it "comprehensive" is an accurate description due to the volume of changes.
"This highly anticipated release delivers on our promise to regularly come out with new cutting-edge features and enhancements across the entire Maxon One product line," says David McGavran, Maxon CEO. "With this release, our community can expect improved performance, enhanced workflows, advanced tools for animation, rendering, sculpting, and much more."
Maxon has been coming out with bug fixes, Capsules, and other small tweaks, particularly for Cinema 4D, on a regular basis—practically monthly. This continues to add value to the Max One subscription for users. Nevertheless, Maxon's Paul Babb, head of worldwide marketing and COO for the Americas, noted that this Spring 2023 release is a particularly exciting one.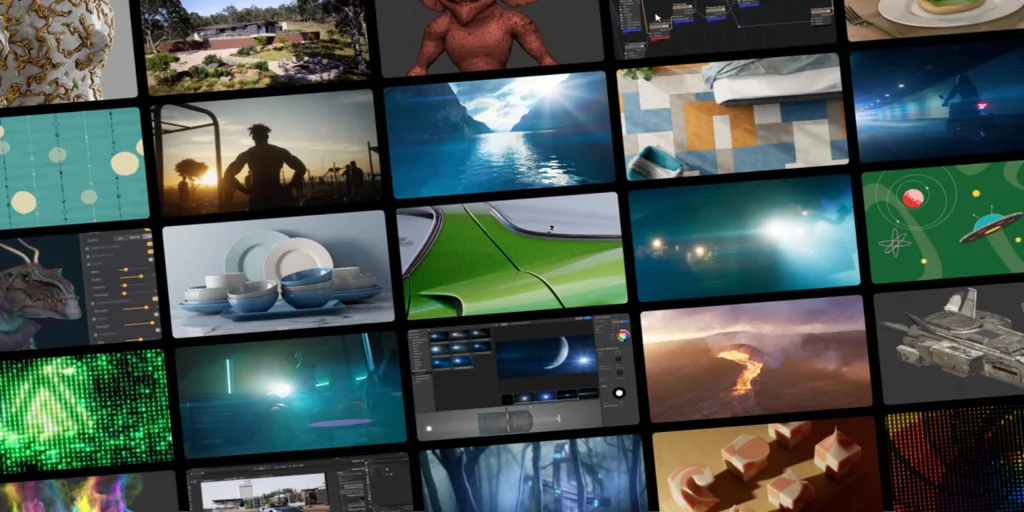 Cinema 4D
Perhaps the software with the largest list of enhancements in the Spring 2023 release is Cinema 4D (2023.2), with improvement optimizations to Commander, which offers a "Shift-C" instant access to tools and commands that artists use, thereby significantly speeding up workflows. The feature is contextual and prioritizes where the user is within Cinema 4D. For instance, if the artist is hovering over the Material Editor and does a search in Commander, it will pull up materials first. There are also new modeling tools such as the all-new Thicken Generator tool for adding extra dimension to models, as well as symmetry improvements and Normal deformation improvements.
A good deal of work has been done on nodes, as well. There are new commands and behaviors, new performance heat maps, enhancements to Data Inspector debugging, and new core nodes that have additional Capsule capabilities. New pop-out panels now offer access to the Asset Browser and Attribute Manager directly in the node window. Cinema 4D also now has a cleaner node UI for navigating node setups that feature more prominent color-coding for easier identification.
The release further boasts Unified Simulation System improvements. Introduced last fall, the Pyro tool now supports color and lighting in the Cinema 4D viewport, while Destructor Force limits Pyro to the inside or outside of a box. In addition, emitters now support Maxon noise and vertex maps, while balloon sims, for creating seams and control areas of inflation, likewise support vertex maps.
Red Giant, Redshift, ZBrush, and Forger
Updates to the Red Giant toolset feature new functions and augmentations, most notably the introduction of Symbol Mapper for Universe 2023.1, an all-new stylization tool for rebuilding footage using letters, numbers, and symbols based on source brightness values. There are also new presets for Universe tools, anamorphic lens support for Real Lens Flares for VFX 2023.3, performance optimizations for Particular, and a new collection of Atomic Age sprites in Trapcode 2023.3. Furthermore, Magic Bullet 2023.2 improves on the Magic Bullet Looks Strength slider, among other enhancements.
Redshift 3.5.14, meanwhile, sports a new sky and sun model, flakes shader, and new camera backplates.
The latest release of ZBrush has two brand-new 3D sculpting tools. Proxy Pose enables users to modify the topology of models quickly, while the Drop 3D function combines the technology of Sculptris Pro global editing mode with the 2.5D functionality of the ZBrush canvas.
The latest version of Forger has new lighting features, more realistic effects, and integrates ZBrush's ZRemesher for manually directing new topology using guides or by painting density maps.
In addition to these changes, Maxon has added to its Capsules, assets made in Cinema 4D's scene nodes, and has updated Cineware with a focus on Epic's Unreal Engine 5.0 and 5.1 integration.