There is computer industry hype, and then there is mobile phone industry hype. Jon Peddie looks at the coming shakeout by reminding us of shakeouts past and present.
By Jon Peddie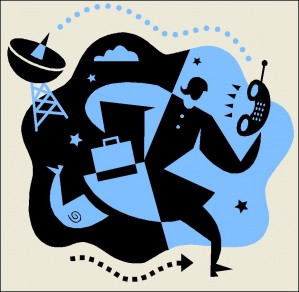 The year 2012 will mark the shakeout in the hyper-explosive, hyper-active, hyper-legal, hyper-hyper smartphone and tablet markets. The claims, pontifications, and mostly ridiculous forecasts of the last five years are laughable now, and should be considered when making new ones.
In 2007, Nokia was the mobile phone industry leader, followed by Motorola, and RIM ruled the enterprise—too big to fail. Right?
In January of that year we reported that when Apple introduced the iPhone, it was treading on turf that Microsoft has long planned to dominate itself. At the time, Steve Ballmer scoffed at Apple's dreams of selling a puny 10 million iPhones over the next year. He claimed Microsoft was gaining ground in the mobile phone industry and Windows Mobile sells in hundreds of mil­lions of phones. Now Microsoft would be delighted if it could be in 10 million phones.
By mid-year HTC, long a phone ODM, burst out with their Touch phone and started a meteoric climb, which of course convinced all the pontificators and most (most) analysts that HTC would take over the market and be number one in two to three years. Ah-huh.
In August, Ed Zander, who was CEO at HP at the time, said the term "mobile" is evolving to mean mobile phone and said they (mobile phones) will replace PCs. Not quite, but you can still hear some dunderheads on Wall Street parroting that silly sentiment.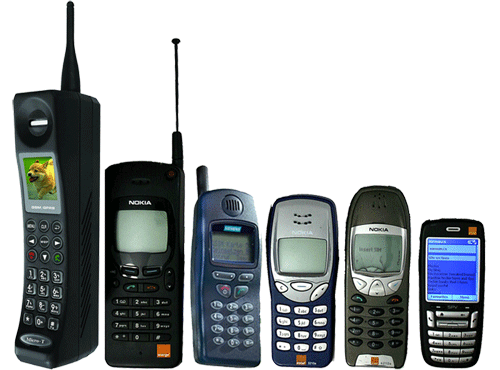 Things were going along pretty smoothly in '07 and '08, and most of the players followed the playbook as they thought it had been written. However, by the end of '08, Motorola Handset Division announced a 51% decrease in sales year-on-year, a layoff of an additional 4,000 jobs, and freezing salaries in 2009. Motorola lost its lead in technology innovation, design, and style to Apple and other new players. Market leader Nokia had a harsh 2008, with its sales dropping about 19% and a 69% dip in net profit, while Apple crossed the $10 billion mark in Q4 and sold 13.7 million phones that year, 17 million total. Microsoft was not to be found.
In '09, the mobile smart phone market had been Microsoft's to lose, and they seemed determined to do so. In Barcelona, the company served notice that there were going to be some changes made. Steve Ballmer came and personally launched the new Windows Mobile 6.5. In addition, Microsoft introduced My Phone.
In the third quarter of 2009, Samsung sold 60.2 million mobile phones, a 16% increase. Samsung said they expected to see the company reach 20% market share in the fourth quarter.
Today Samsung Electronics' Galaxy S2, which served as its flagship smartphone until the release of Galaxy S3, is about to cross over the 30-million mark in total sales worldwide. The head of Samsung Electronics handset division said last week that the Galaxy S3 will become the fastest 10-million seller in the company's history, expecting that it will see better results in the second quarter despite a worsening business environment.
So it's Apple and Samsung, and then everybody else. The shakeout is coming, but be careful where you place your bets—this is an incredibly volatile and perfidious market.
Dr. Jon Peddie is President of Jon Peddie Research, publisher of GraphicSpeak and TechWatch, where this commentary originally appeared.