Foundry, a leading maker of M&E software, just released version 6.0 of Mari, its high-resolution 3D paint program, with improvements over the previous versions that give users get a better look at their USD assets at the earliest stages in their pipeline.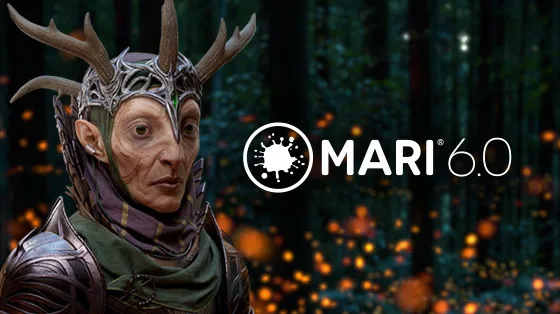 Mari 6.0 has two new USD Exports for vendor shader support and material assignments. Artists can export a single USD Look file containing all the relevant shader information for Look development-ready assets. So, users can bring look development and lighting together earlier in the pipeline. Also with the USD Look Exporter, users can export multiple materials while preserving their respective material assignments on import.
In addition, Mari 6 introduces the Roller Brush, a new painting mode that enables artists to paint a tileable image and follow the curves and direction of the brushstroke to easily create seams, stitches, and decals on characters. This release also provides an easier method of executing Python script actions.