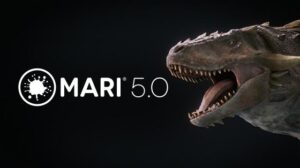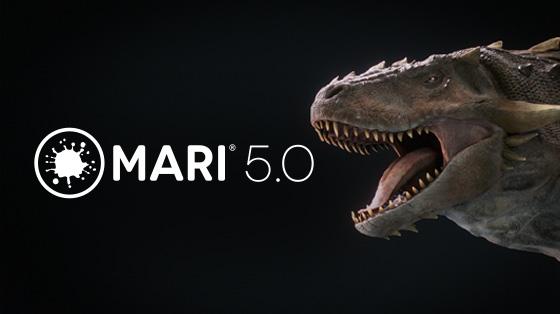 Foundry recently announced the release of Mari 5.0, the latest update to its tool for 3D texturing and paint. Mari 5.0 features fundamental USD advancements, improved artist tools, and enhanced procedural workflows to reduce pipeline friction and boost creative collaboration. Mari 5.0 ships with a built version of the company's open-source USD plug-ins. The latest update offers the ability to filter non-destructively using bake point filters and can change brush color dynamically using an enhanced brush engine. It also lets a user utilize the full RGBA color data from an image file. Five new types of Procedural patterns introduced in Mari 5.0 can be used to create powerful procedural masks to drive complex materials.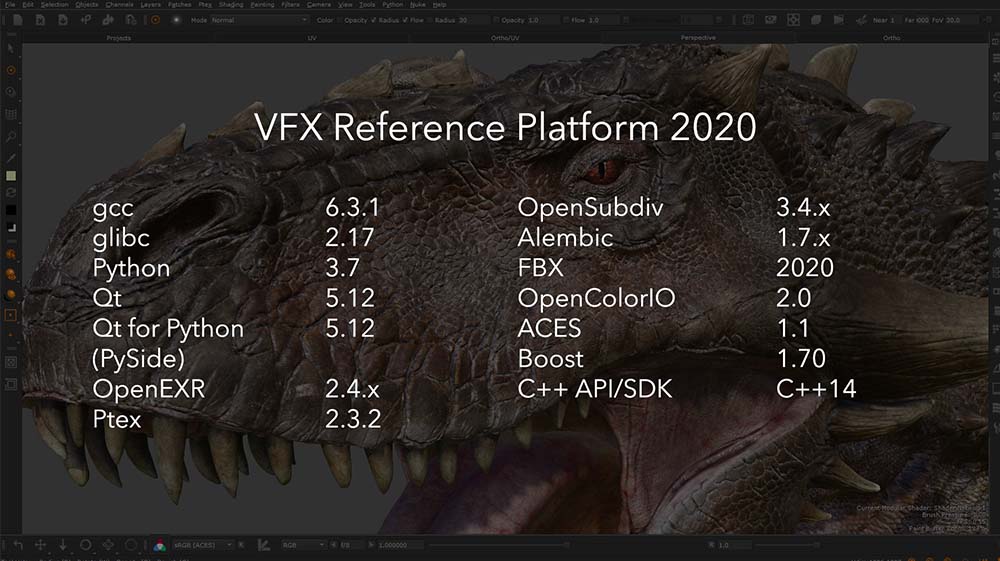 Foundry had previewed its 2021 development roadmap for Mari in March 2021. The company told that Mari will move to Python 3.7 as part of wider support for the VFX Reference Platform CY2020 specification.  The VFX Reference Platform is a set of tool and library versions to be used as a common target platform for building software for the VFX industry. It aims to reduce incompatibilities between different software packages, ease the load on Linux-based pipelines, and promoting further adoption of Linux by software vendors. The Reference Platform is updated annually by a group of software vendors in collaboration with the Visual Effects Society Technology Committee. Mari's third-party libraries have now been upgraded to the versions specified by the VFX Reference Platform.
Apple moved away from OpenGL in 2018, favoring its 3D graphics API, Metal. According to Foundry, spending the required time to convert Mari to Metal would impact its momentum and roadmap for all customers. Therefore, Mari 4.7 will be the last version of Mari compatible with macOS.
The blog post by Foundry is as follows:
Mari 5 released with fundamental USD and feature upgrades to reduce pipeline friction
Reduce pipeline friction, boost creative collaboration, and enhance your artistry with Mari 5.0.
We are delighted to announce the release of Mari 5.0—a pivotal release that features fundamental USD advancements, improved artist tools, and enhanced procedural workflows to reduce pipeline friction and boost creative collaboration.
Mari 5.0 comes packed with a range of improved artist tools, including an enhanced brush engine which offers an unprecedented level of control over a brush's color and HSV jitter effects on a per stroke, per tip splat, or on a pen pressure-controlled basis. Custom brush tips can also now be fully color-managed images for added artistic freedom.
Bake Points now support Filters, adding the ability to non-destructively Blur graph networks, unlock Mari's procedural capabilities and artists' creative potential. Further optimizations to Mari's core technology include an improved flattening engine that reduces bake speeds by up to 50% in some scenarios.
Using a workflow to author USD Preview looks for assets look-developed in Mari 5.0, artists can now easily create preview looks for DCC's with Hydra-powered viewports, like Foundry's own Katana. This enables artists to develop preview looks, alongside their production look, earlier in the pipeline.
In a move that continues our commitment to align with the VFX Reference Platform, Mari's third-party libraries have also been upgraded in order to match those specified by the VFX Reference Platform CY2020, so VFX vendors can more easily build in-house software to work within Mari. Moreover, OCIO in Mari now adheres to the CY2021 specification of 2.0, enabling artists and studios to use OCIO v2 config files.
Rory Woodford, Product Manager, Mari, comments:
"After focusing our last three releases on the New Material System, in 2021 we took a fresh direction for Mari to bring look development and lighting teams closer together and reduce pipeline friction between Mari and Katana using USD technology. Our other goal this year was to further enhance artists' quality of life by polishing existing workflows, as we know that even the seemingly smallest changes can have a considerable impact on artists' lives.
We cannot wait to see how artists will use our refreshed painting engine to achieve creative artworks or how extensive technical artists will make their procedural workflows using Bake Point Filters. Mari 5 puts us on a path to bring further USD-based look development workflows to Mari artists, reducing the feedback loop between departments."
Learn more about Mari 5 and purchase it on Foundry's website.