During the hold on everything due to the Coronavirus pandemic, the FMX organization and Filmakademie's Animationinstitut have put together a program of content from FMX past and some current commentary.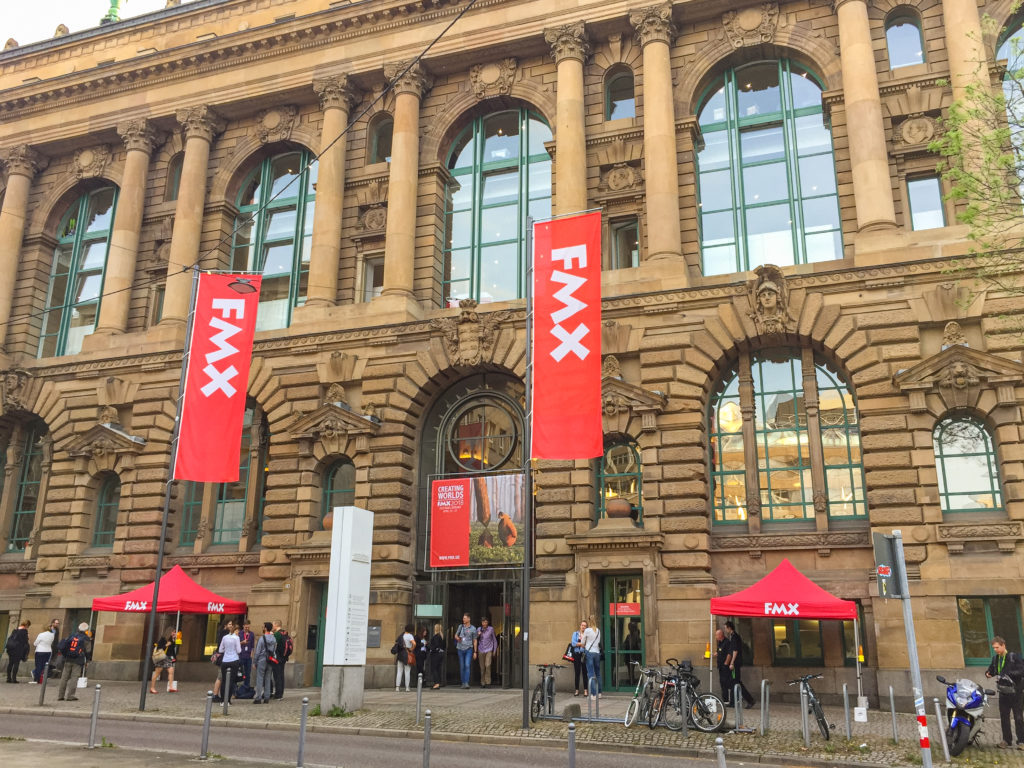 The annual FMX conference in Stuttgart isn't happening this year just like so many conferences and my vacation. The FMX conference focuses on digital content creation, and through its association with the state of Baden- Württemberg, and the state's Filmakademie is devoted to nurturing a strong regional film community including educating generations of content creators. Over the 26 years of its existence, the conference has been the site of just amazing presentations from international content creators and has also hosted discussions from artists and industry executives about the trends and future of digital entertainment.
But not, as I mentioned, this year. Instead the Filmakademie's Animationinstitut has kicked off a regular live show called Highlights of FMX. The program announcement says: "together with the FMX Community, we want to bridge the time until we can all meet again at FMX 2021. Every two weeks, we bring together outstanding personalities of FMX and invite our community to participate in a unique live exchange.
This seems like a great way to get introduced to FMX without actually having to leave the couch. The next installment of Highlights of FMX 1994–2020 is Monday, May 25 at 6 p.m. CET/9 a.m. PST and will continue bi-weekly.
The May 25 program is "VR for Social Impact" featuring the award-winning immersive journalist and storyteller Gayatri Parameswaran. Parameswaran will discuss her current projects including Kusunda, the role of a journalist in VR, and the elements of storytelling.
"As an artist or a storyteller or a journalist, it is my role to use the technology to tell a story. My role is not to sell the technology for the story."  Gayatri Parameswaran at FMX 2019.
More information about Parameswaran is available on her FMX  Speaker Page.
Past shows are available at the FMX site, here. Previous guests include Jan Pinkava, Volker Engel, Regina Pessoa, and Ed Hooks.