New game engine more robust than ever with features beyond game development.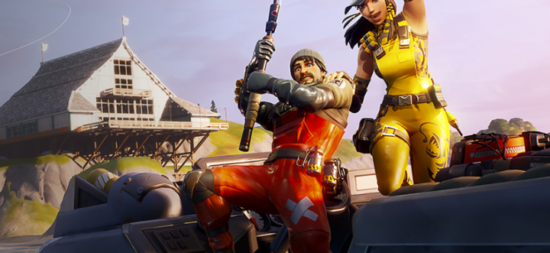 Epic has made some major improvements and upgrades to its popular game engine, Unreal.
With the release of Unreal Engine 4.25, Epic has expanded the toolset to include content creation and editing for more areas of game and visualization development. Epic says their linear media tools are improved to enable even more immersive and efficient production of linear and cinematic content.
Content creation has been a linear, hierarchical, and complex process with often disconnected teams. The more removed designers and creators are from the end product, the more difficult it is to realize their visions. Epic recognizes that problem and believes this latest version of Unreal Engine will help bring creators from different disciplines together in the project with improved systems and tools. It's Epic's vision that creators will be able to develop, modify, and iterate directly in the context in the editor on the final content. With this release, the company claims they can.
One of the big features of v 4.25 is ray tracing.
With this release, the company announced that Unreal Engine's ray tracing features are now ready for production. The development has continued over the past several releases to get to this state, and the company says they will continue to add new features and improve existing ones while maintaining stability and performance.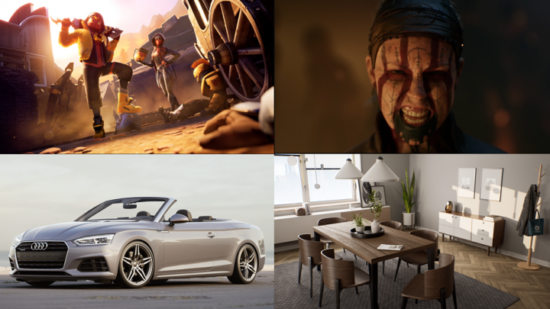 The company says its Niagara visual effects and Chaos physics have been improved and expanded to provide high-quality, high-performance dynamic simulations. Control Rig and Sequencer now work together to enable in-editor animation of rigged characters. Modeling and sculpting tools have been added to facilitate in-viewport building and updating environments.
Epic claims their Unreal Engine continues to be used in new ways to produce cinematic and linear content mixed with digital elements. The new Movie Render Manager, says Epic, produces higher quality rendered output with a streamlined workflow for integrating it into any pipeline. The nDisplay multiple display technology is easier to configure and more powerful than ever enabling CAVE experiences, LED walls, and large displays available to virtually any production. There are also improvements to several areas such as in-camera visual effects, tools for broadcast and live events, motion graphics via 3D Text Animation, and the addition of support for generating charts and graphs directly inside of Unreal Editor.
In addition to all that, the company has added Universal Scene Description (USD) format support.
Most computer graphic productions (films, games, or other forms) typically generate, store, and transmit a great deal of 3D data. That data may come from various sources (animators, lighting or shading artists, modelers, fx artists, and more) who use a wide range of applications (Unreal Engine, Maya, Houdini, Blender) in the pipeline and has historically had its own special form of scene description tailored to the specific needs and workflows of the task/application, which may not be readable or editable by any other application.
The Universal Scene Description (USD) format was developed by Pixar to address the need to robustly and scalably interchange and augment arbitrary 3D scenes that may be composed of many elemental assets. USD not only provides a rich toolset for reading, writing, editing, and rapidly previewing 3D geometry and shading; but it also provides for the interchange of elemental assets (e.g., models) or animations.
Unlike other interchange packages, however, USD also enables assembly and organization of any number of assets into virtual sets, scenes, and shots, which you can then transmit them from application to application, and non-destructively edit them (as overrides), with a single, consistent API, in a single scene graph.
Unreal Engine 4.25 offers support for Sony's PlayStation 5 and Microsoft's Xbox Series X as first-class platforms, and throughout the year the company says it will be updating the 4.25-Plus branch with optimizations, fixes, and certification requirements to support developers launching on the next generation of consoles. Features include platform-specific functionality, such as new audio advancements, initial support for online subsystems, and early support for TRC and XR certification requirements.
What do we think?
Game engines, one of the most complicated structures in software with elements of dark magic, physic bending procedures, and control of more aspects that countable have moved from just game development to cinematic control, computer visualization, CAD systems, and who can forget the Mill's Blackbird.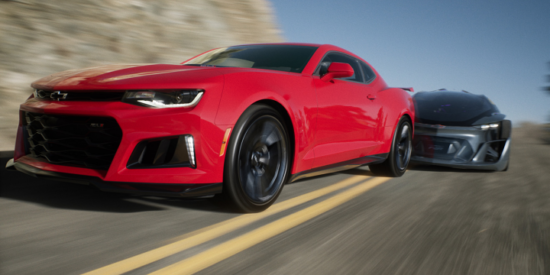 Having a popular game engine like Unreal offering realtime ray tracing capability is one more pillar in the support system that will make ray tracing truly universal.