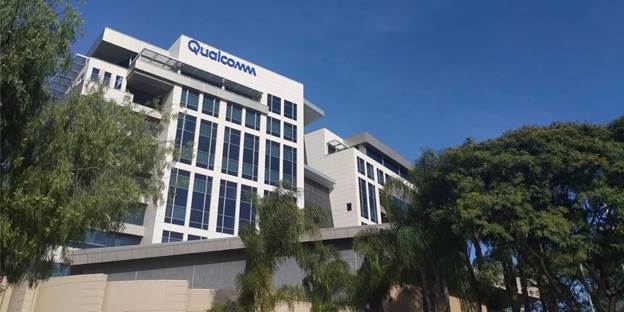 For Q4 2022, Qualcomm reported revenue of $9.46 billion compared to $10.7 billion in the same quarter of 2021, representing an 11.6% decline in revenue. Handsets, the company's largest unit, is blamed for the revenue shortfall.
Qualcomm reported a significant miss for the final quarter of 2022 due to weaker-than-expected handset demand and inventory drawdown, and said inventory clearance would continue in the first half of 2023, echoing the recent announcements of fellow chipmakers Intel and AMD.
"In a challenging environment, we delivered results consistent with guidance, including year-over-year growth in QCT Automotive and IoT," said Cristiano Amon, president and CEO of Qualcomm, Inc., in a statement. "The long-term trends driving demand for our differentiated technologies and solutions that enable digital transformation are intact. We are confident in our ability to navigate the near term and remain focused on executing our diversification strategy."
The revenue reported is for all three of Qualcomm's segments—QCT (technology), QTL (IP licensing), and QSI (strategic investments). The company reported that revenue for the quarter fell to $9.46 billion, down 11.6% from $10.7 billion during the same period last year. Net income was $2.24 billion, or $1.98 a share, a 14.2% drop compared with $3.4 billion, or $2.98 a share, in the period a year ago.
This was the first quarter with a new income reporting method for Qualcomm. Previously, QCT income was broken out into four groups: Handsets, Automotive, IoT, and RF Front End (RFFE). Effective this quarter, the RFFE income is now distributed among the other three groups.
Qualcomm did retroactively adjust the revenue reporting for the three categories for the year 2021, but only for the most recent quarter. While we can do a year-to-year quarterly comparison thanks to Qualcomm adjusting its Q4'21 numbers, this change in reporting makes it impossible to do a quarter-to-quarter comparison since the prior quarter has not been adjusted. It will likely be this way for the next three quarters as well, where we can only do a year-to-year but not quarter-to-quarter comparison.
It was one group that severely impacted the numbers, and it was the biggest group. Handset sales fell 17.6% year over year (when adjusted for the new accounting method) to $5.75 billion, while auto sales jumped 58% to $456 million, and Internet of Things sales rose 7% to $1.68 billion, the company said.
Revenue drop solely due to handsets
Qualcomm CFO Akash Palkhiwala told analysts on the earnings call that weak demand for handsets and inventory drawdowns from OEMs were acting as a large headwind. He said IoT mainly was driven by growth in the company's edge networking products but added that IoT was also having some inventory issues.
"Again, as we look at it, this is a shorter-term thing," said Palkhiwala. "The drawdown doesn't impact the strength of the business. As the recovery happens, we will be in a position to benefit from it."
Automotive momentum was driven by the adoption of the division's Snapdragon Digital Chassis. At CES, the company announced Snapdragon Ride Flex, which enables digital cockpit, advanced driver assistance systems, and automated driving functions to coexist on a single SoC.
"From a product and technology perspective, we believe we are in the strongest position in our history," Amon stated on the call.
Outlook
Qualcomm is forecasting revenues of $8.7 billion to $9.5 billion and non-GAAP EPS of $2.05 to $2.25 for the second fiscal quarter to end in March. The midpoint of its guidance includes an assumption of lower-end market demand and the continued drawdown of channel inventory.
The company estimates product revenues of $7.4 billion to $8 billion and licensing revenues of $1.25 billion to $1.45 billion, reflecting a sequential seasonal decline in handset units. The company expects handsets and automotive revenue to be flat sequentially, offset by a reduction in IoT revenues. Qualcomm estimates non-GAAP operating expenses of approximately $2.25 billion, which reflects the typical calendar-year increases for certain employee-related costs, offset by the savings from its cost reduction actions.
"With the uncertainty of the macroenvironment, we will remain focused on operating discipline and managing the factors we control. Our diversification strategy is on track, as evidenced by our design-win pipeline across IoT and automotive customers. In addition, our long-term secular growth opportunity remains unchanged. We are focused on executing on our strategy, enabled by our leading technology road map and best-in-class product portfolio," said Palkhiwala.