For 13 years now, the Advanced Imaging Society has celebrated the creative and technical achievements behind legendary stories and characters in film, television, and emerging media. At this year's event, 23 statuettes were presented.
The Advanced Imaging Society has announced the winners of the 13th annual Entertainment Technology Lumiere Awards, during which the organization recognized 23 distinguished technical and creative achievements driving the entertainment industry forward with innovation.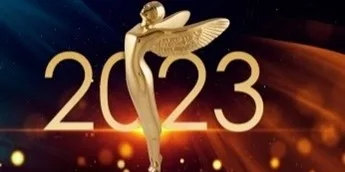 With the theme "Behind the Legend," the 13th annual Lumiere Awards celebrated the creative teams behind the scenes that are creating legendary stories and characters for audiences around the world. Presented by Microsoft, the awards were voted on by members of the Hollywood creative and technology community who work in motion pictures, television, and emerging media.
The winners are as follows:
Best Feature Film – Live Action: Avatar: The Way of Water (20th Century Studios)
Best Feature Film – Animated: Guillermo del Toro's Pinocchio (Netflix)
Best Documentary – Good Night Oppy (Amazon)
Best Motion Picture – Musical: Elvis (Warner Bros)
Best Audio – Theatrical: The Batman (Warner Bros.)
Best Audio – Episodic: Stranger Things: Season Four (Netflix)
Best Use of VR – Gorilla Trek(Immotion)
Best Original Song – Top Gun "Hold My Hand" (Paramount)
Best Use of High Dynamic Range – Feature Film: Lightyear(Pixar)
Best Use of High Dynamic Range – Episodic: I Am Groot (Marvel)
Best 2D to 3D Conversion: Doctor Strange in the Multiverse of Madness (Marvel Studios/ Disney)
Best Musical Scene or Sequence – Elvis (Warner Bros)
Best Scene or Sequence in a Feature Film – Top Gun: Maverick (Paramount)
Best Episodic – Animated: Star Wars: Tales of the Jedi (Lucasfilm/Disney)
Best Episodic – Live Action: Andor (Lucasfilm/Disney)

A Lumiere Award for 8K Achievement was presented to Kansai Television for the impressive advances being made at their lab in Japan, creating 8K programs to develop workflows and explore challenges that any new technology creates.
Wētā FX received the Society's annual Sir Charles Wheatstone Award for creative excellence in visual effects this year. This award is presented annually to one company for their contributions to motion-picture production.
Adobe was presented the Lumiere for Innovation in Post Production Tools award for its efforts to provide affordable access to creative technology. Young filmmakers can tell now tell their stories using the same platform of tools used by award-winning filmmakers.
Microsoft was also given an award for Innovation in Technology for its leadership in solving complex problems, especially throughout the pandemic, enabling creative teams to seamlessly collaborate safely and securely from anywhere in the world.
The Camera Assessment Series on HBO was lauded for its Distinguished Achievement in Education.
The second annual Gene Kelly Visionary Award was presented to Academy Award-winning director and producer Damien Chazelle for Babylon. The Voices for the Earth Award was given to James Cameron and Jon Landau for Avatar: The Way of Water.
Lastly, the prestigious Harold Lloyd Award was presented to Academy Award-nominated producer, writer, director Baz Luhrmann for Elvis.