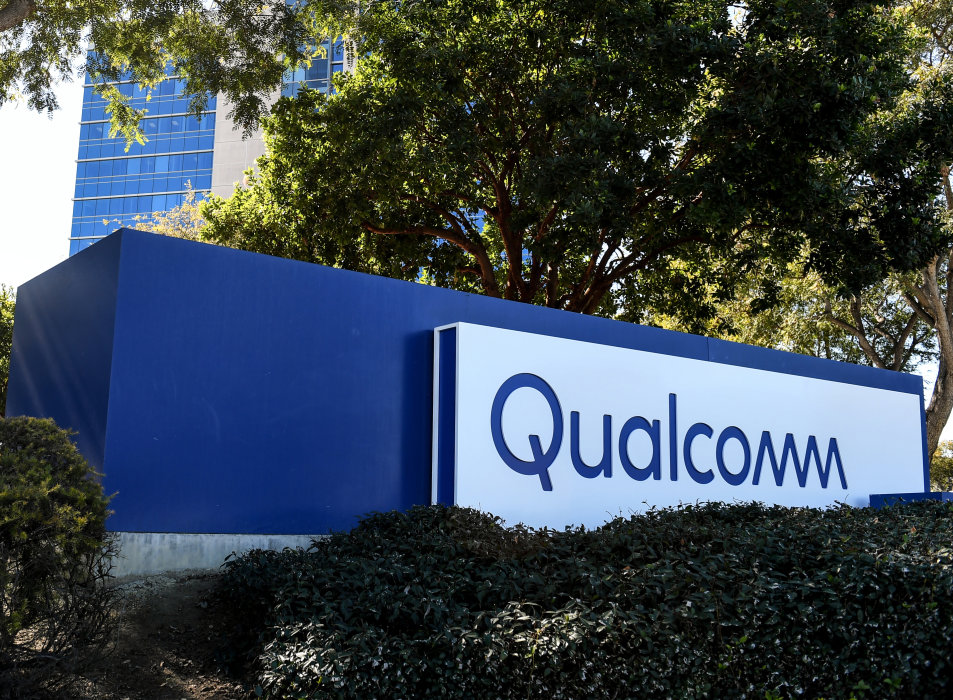 (Source: Qualcomm)
The good news is that Qualcomm's earnings were in line with the projected softness in the mobile phone market. The bad news is the company doesn't see an end in sight.
In the first quarter of 2023, wireless chipmaker Qualcomm announced it had earned an adjusted $2.15 a share on sales of $9.28 billion for the first fiscal and calendar quarter. Analysts polled by FactSet, a US financial data company, had expected earnings of $2.15 a share on sales of $9.09 billion. On a year-over-year basis, Qualcomm's earnings declined 33%, while sales dropped 17%, mostly due to weakening smartphone sales.
Even so, these earnings met expectations for Wall Street analysts and even slightly beat the projections for sales. However, it gave very soft guidance for the near future, a marked contrast to the more optimistic guidance from Intel and AMD.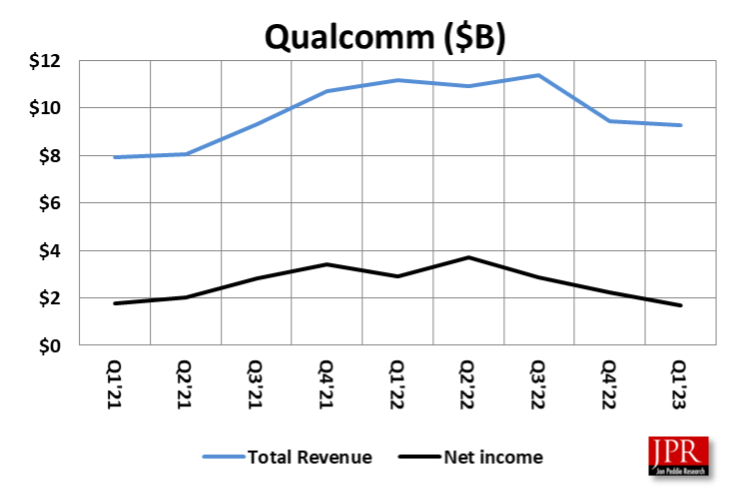 Qualcomm's financial results for the quarter. (Source: Qualcomm)
Significantly lower revenues were seen across two of the company's three business units.
"As we navigate this challenging environment, we remain focused on the critical factors we can control to emerge stronger from this downturn—our leading technology road map, best-in-class product portfolio, strong customer relationships, and operational efficiencies," said Cristiano Amon, president and CEO of Qualcomm, in a statement. "Our top priority remains to execute our diversification strategy and invest in areas that drive long-term value."
Sales of chips for smartphones, which account for two-thirds of the company's revenue, fell 17%, to $6.1 billion. IoT dropped 24%, to $1.4 billion, and automotive was up 20%, to $447 million.
Amon was blunt in summing up the situation on the conference call with analysts. "The evolving macroeconomic backdrop has resulted in further demand deterioration, particularly in handsets, and a magnitude greater than we previously forecasted. As a result, we're operating under the assumption that inventory drawdown dynamics remain a significant sector for at least the next couple quarters," he said.
While expectations are for a rebound in China and demand in the second half of the calendar year, the company has not seen evidence of meaningful recovery and is not incorporating improvements into its planning assumptions. Among said the company will remain focused on managing what is within its control and will continue to execute on its diversification strategy and leading technology and product road map.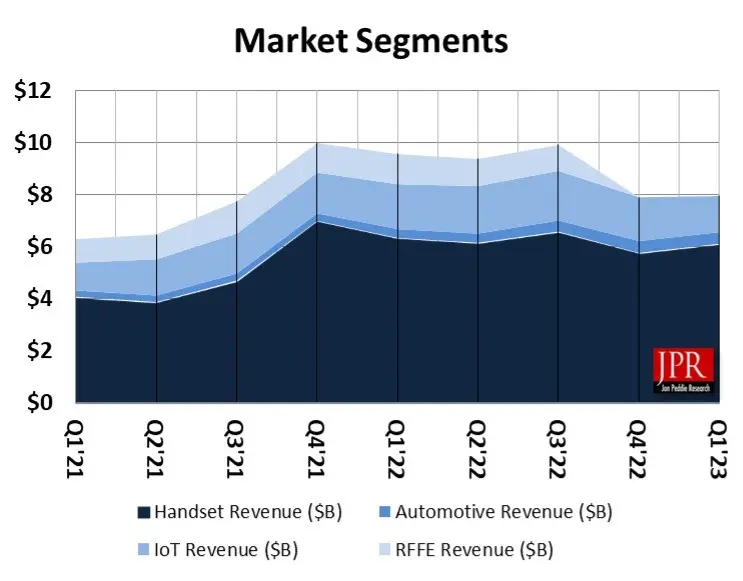 Qualcomm wants a piece of AI
With everyone else jumping on the AI bandwagon, it should come as no surprise that Qualcomm wants a piece of the action as well. It is planning to release its custom CPU called Oryon, which will feature AI acceleration and is on schedule for commercial devices in 2024.
"Demand for generative artificial intelligence models is growing at an exponential rate," said Amon. "We believe this model will evolve quickly, continue to grow in popularity, and change user experiences across mobile, personal computing, and automotive. To realize their full potential and scale, they will need to run locally on devices at the edge."
At the recent Mobile World Congress, Qualcomm demonstrated a device capable of handling more than 1 billion parameters for text-to-image applications running completely on a Snapdragon-powered Android smartphone. "In the coming months, we will significantly improve performance and be able to run models in excess of 10 billion parameters locally on the device, and we will increase this capability substantially for products in 2024," said Amon.
Outlook
For the current quarter, Qualcomm predicted adjusted earnings of $1.80 a share on sales of $8.5 billion. Wall Street was forecasting earnings of $2.17 a share on sales of $9.13 billion in the June quarter.
Before delving into guidance for the next quarter, Qualcomm's CFO, Akash Palkhiwala, gave callers an update on cyclical challenges impacting the semiconductor industry. Financial headwinds have increased meaningfully over the company's initial expectations going into the fiscal year, with a combination of an uncertain macroeconomic outlook, persistent inflation, and a slower recovery in China, which continue to impact demand globally.
The company now expects global 3G, 4G, and 5G handset units in calendar 2023 to be down at least a high single-digit percentage relative to calendar '22, which is lower than Qualcomm's prior expectation.
"Given the weaker handset forecast, until demand normalizes and visibility improves, we anticipate that customers will remain cautious with purchases and reduce channel inventory risk further. Within IoT, we continue to see the impact of similar factors as handsets," said Palkhiwala. "Since it remains difficult to predict the timing of a sustained recovery, we're operating under the assumption that the inventory drawdown dynamics will remain a significant factor for at least the next couple quarters."