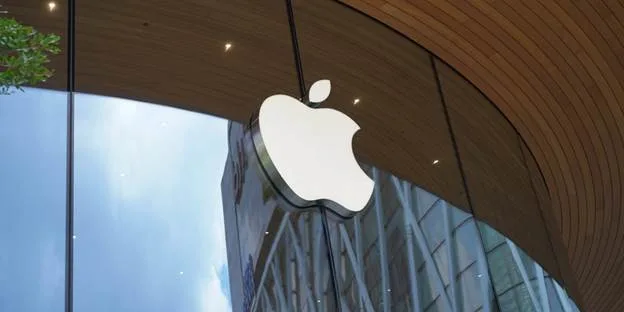 Apple is the latest tech firm to report a miss with its earnings for Q4 2022, with one of the company's poorest performance quarters in recent years. It was the company's first decline year over year since 2019 and its biggest decline since 2016.
Still, a bad quarter for Apple is much better than it is for most. For the quarter ended December 31, 2022, Apple reported revenue of $117.15 billion, a 5% drop versus $123.9 billion in the same period last year and below the $121.10 billion Wall Street was projecting.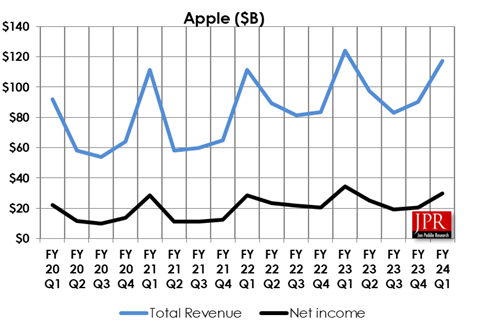 Net income for the quarter was $29.99 billion, a 13.4% drop from the $34.6 billion of Q4'21. Earnings per share was $1.88 versus $1.94 expected, down 10.9% from the $2.11 EPS from the same quarter last year.
"As we all continue to navigate a challenging environment, we are proud to have our best lineup of products and services ever, and as always, we remain focused on the long term and are leading with our values in everything we do," said Tim Cook, Apple's CEO, in a statement. "During the December quarter, we achieved a major milestone and are excited to report that we now have more than 2 billion active devices as part of our growing installed base."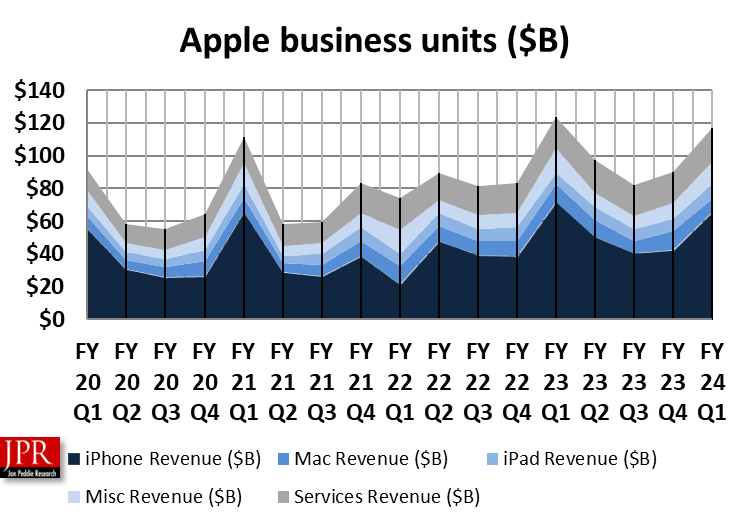 Apple's services business—which includes Apple Music and TV+, iCloud, and AppleCare—was up 6.4% to $20.77 billion. During the earnings call with Wall Street analysts, Cook said Apple achieved double-digit revenue growth from App Store subscriptions and set all-time revenue records across a number of categories, including cloud and payment services. All told, Apple now has more than 935 million paid subscriptions.
The iPad was another bright spot, up 29.66% to $9.4 billion. Cook attributed that to significant supply constraints in the same quarter last year. With the supply chain addressed, sales rebounded. He also credited the release of a new iPad Pro, powered by the M2 processor Apple designed, and the newly designed 10th-generation iPad.
Revenue from the iPhone was $65.8 billion, an 8.2% drop over the $71.6 billion in Q1'22. This despite shipping the new iPhone 14 lineup in the quarter. Apple's CFO Luca Maestri attributed this to significant foreign exchange headwinds, supply constraints on iPhone 14 Pro and iPhone 14 Promax, and a challenging macroeconomic environment. He added that the supply chain issues have since been resolved.
Mac sales took the worst hit, with Mac revenue coming in at $7.7 billion, down 25.9% year over year, which was in line with what Apple had expected. Maestri said it is difficult to compare versus last year due to the successful launch of the redesigned M1 MacBook Pros. He also cited "challenging macroeconomic environment and foreign exchange headwinds."
Then again, there may also have been an Osbourne Effect because in January, Apple introduced new MacBook Pro models powered by the M2 and M2 Max processors. "These chips enable unprecedented performance and do so with less energy, which is not only good for the environment, but gives the newest MacBook Pro the longest battery life ever in a Mac," Maestri told those on the call. Apple also introduced the M2-powered Mac Mini. So, it could be that people held off purchases.
Outlook
Apple declined to give guidance on what it expects for the next quarter. It has not given any guidance since the pandemic began in 2020.