A little over two months ago, Maxon released the Spring 2023 Maxon One product bundle, a significant upgrade that included a lengthy list of optimizations and enhancements to the flagship Cinema 3D modeling and animation software, as well some tweaks to Red Giant, Redshift, ZBrush, and Forger. At the time, this meant a new sky and sun model, flakes shader, and new camera backplates for Redshift 3.5.14. Now, a new expansion update for Redshift, 3.5.15, announced today, brings more extensive changes to the renderer, including long-awaited support (public beta) for the latest AMD Radeon Pro graphics cards.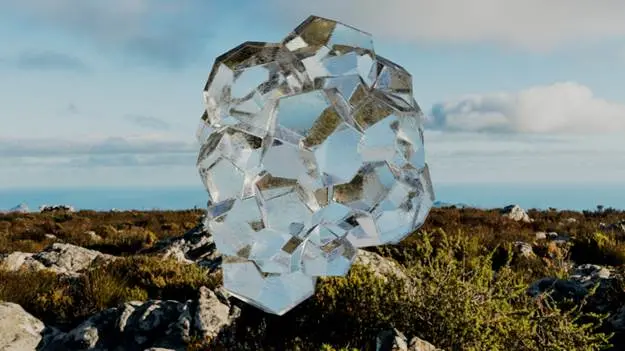 (Source: Raw & Rendered)
Redshift is GPU-accelerated 3D rendering software, which, until recently, only supported Nvidia Cuda-compatible GPUs. Little by little, Redshift's universe has been expanding, however. A port using the Apple Metal API resulted in a macOS version with native support for Apple M1 and AMD GPUs on Intel-based Macs. The door opened even wider around the same time frame with CPU and hybrid rendering support. Last April, Maxon blew the door off the hinges with the announcement that really got tongues wagging: that Redshift would soon include support for AMD Radeon GPUs.
Today, Maxon made good on that promise with AMD GPU support, available in public beta. This follows on the heels of a closed beta one year ago. The AMD support comes by way of the AMD HIP (Heterogenous Interface for Portability) dedicated GPU programming environment for creating portable applications on different platforms.
In addition, an update to Cineware allows for the seamless import of Redshift Materials into Unreal Engine. And, the latest Capsules drop includes dozens of new Redshift materials and a new Electric Spline Modifier Capsule for Cinema 4D.