PTC takes Creo on its biggest journey yet—to the cloud, with the introduction of Creo+ software as a service (SaaS) CAD solution. In addition, the company has updated the on-premises version of its CAD software to Creo 10.
For more than a decade, PTC has provided Creo parametric 3D modeling software, touted as an easy-to-use CAD system for creating, analyzing, viewing, and sharing designs. Remember Pro/Engineer? That product was reworked and became PTC Creo, and was capable of direct and parametric modeling. It was offered as a suite of solutions with integrated 3D CAD/CAM/CAE software that made it easy to share data and review designs.
Over the years, Creo has grown and evolved from version 6.0 introduced in 2019. Recently, the company presented Creo 10, along with the brand-new cloud-based Creo+.
"The release of Creo+ is a significant milestone for our customers, for PTC, and for the entire CAD industry," said Brian Thompson, general manager of Creo.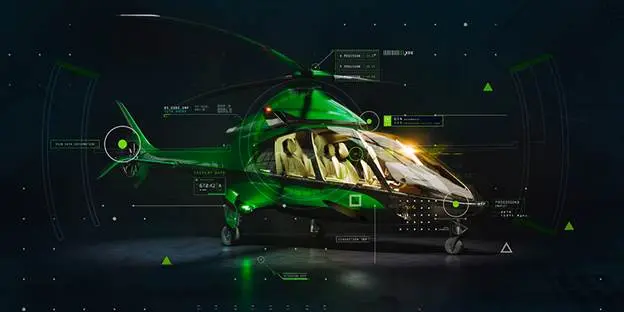 PTC's Creo is on the move with version 10 and a SaaS-based version called Creo+.
Creo 10 contains new composite tools and enhancements for electrification, a key initiative for industries, with a new dedicated cabling tree and dedicated design tool for routing systems. Version 10 also contains upgrades for ergonomic design, accounting for a range of movement, field of vision, and so forth of a diverse population. The new version also contains more model-based definition tools, providing designs with more clarity.
In terms of simulation-based design, Creo 10 introduces Creo Ansys Simulation Advanced for combined simulation and thermal studies and includes support for nonlinear contact and materials. The generative design also got a boost with new features such as rotation symmetry. Improvements have also been made for both additive and traditional manufacturing.
Meanwhile, Creo+ is a SaaS version of the Creo CAD system, with cloud-based tools for review, collaboration, and editing in real time within a dedicated workspace. Creo+ further offers cloud-based desktop tools for streamlined license management and deployment through the PTC Control Center, powered by the PTC Atlas SaaS platform.
Creo+ is fully upwards compatible with on-premises versions of the software and contains all the capabilities of Creo 10.
Using cloud-based collaboration tools, people inside and outside of an organization can access assembly design simultaneously and in real time. Changes are then automatically synchronized, so everyone is working on the most up-to-date version of the design. With Creo+'s extensive branching capabilities, users can explore design variations without affecting the work of others, while the branches are visible to all. Also, collaborators can be added or removed at any time.
"With Creo+, our customers will be enabled to design faster, easier, and more collaboratively than ever before. We've combined the design capabilities of Creo with productivity benefits that can only be achieved through the power of the cloud," said Thompson. "Now, Creo+ users can collaborate on the same designs simultaneously with internal and external partners, which helps accelerate the development process and reduce redesign."