2020 will be a defining year for Canvas GFX.

Canvas GFX, a venerable document creation program for business-to-business applications, has announced the launch of Canvas Unlimited for Universities. Like the name says, it is an unlimited license meaning that participants have access to the full Canvas portfolio, which includes Canvas X, Canvas X3, Canvas X GEO, and Canvas X Draw for macOS. Canvas GFX is making it available to universities for a low-cost annual subscription.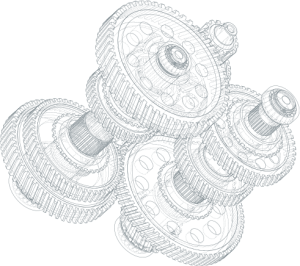 Canvas software is already being used at Baylor University, Boston College, Harvard, and Yale in the US and also internationally. While we're on the topic of customers, Canvas is also being used by 3M, Boeing, Chevron, Honeywell, General Dynamics, NASA, United Airlines, and Raytheon—large companies, many of which are longtime customers.
Like so many companies, Canvas GFX has started the program in response to the coronavirus as a way to offer support to universities and faculty who are working remotely, but it's also a chance for Canvas to relaunch itself, which the company has been doing over 2020.
Canvas GFX belongs to a distinct category of document creation software for professional visualization. It is widely used for large enterprise operations where lifecycle management workflows can be critical to the healthy operations of a company.
Canvas X, the flagship product offers drawing tools, document creation, support for raster and vector workflows, and technical illustration. Canvas is accurate to 0.035 microns and has import and edit support for over 70 file formats and the ability to output over 40 file formats.
Canvas X3 adds CAD support to the Canvas workflow. It enables the creation of technical drawings and also has the ability to import 3D models for display. Like Canvas X, it supports a wide range of raster and vector formats for import and edit and also includes 3D support for leading CAD exchange formats including ACIS, AutoCAD, Catia V4 (Assembly and Part), Collada, IGES, Inventor, JT Siemens, NX Siemens, Parasolid, Pro/E Creo (Assembly and Part), Rhino, Solid Edge, Solidworks (Assembly and Part) STEP, and STL. It is designed to incorporate accurate models and exploded assemblies into technical documents.
Canvas X Geo is the company GIS tool and supports 40 geospatial file types. It supports documents with over one million objects in high resolution and enables seamless data collaboration with broad file support. Canvas allows GIS data to be visualized and included in documents and provides tools to enhance the data presentation for documents.
Canvas X Draw for macOS combines the Canvas X toolkit in a package tailored to Mac applications and includes 2D CAD support as well as broad drawing support. It includes the mathematical accuracy of the other Canvas tools with creative tools that might be used for marketing content creation.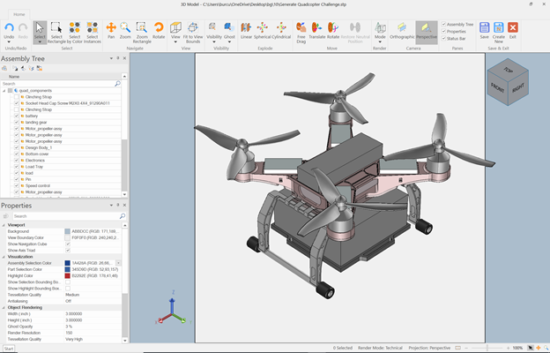 The Canvas tools have moved to subscription. A Canvas X subscription sells for $259 a year or $629 for 3 years. However, the company's distribution is geared toward enterprise sales and its customer base is dominated by large companies and that legacy is key to the company's DNA. So most companies will be negotiating prices for Canvas' tools and services according to their requirements.
The Canvas GFX tools began life as Deneba, a Mac development company in 1987, the big bang era of much of today's software. It was designed for working with raster and vector images as well as text and was used for illustration, page layout, presentation, publishing, and it supported HTML workflows. The company went cross-platform in 1992 and was acquired by ACD Systems in 2003.
The company's CEO Patricia Hume tells us that ACD was not necessarily a good fit for the Canvas tools, which are decidedly B2B. ACD had been building its business primarily through BtoC and the acquisition was no doubt seen as an opportunity to expand the user base for both companies' products. Canvas spun out of ADC Systems at the end of 2017.
Wisdom LLP, founded by Gary Griffiths and Patricia Hume in 2019, was looking for worthy investment opportunities. They recognized Canvas as an opportunity and made a small investment  and Hume took on the role as CEO and her partner Gary Griffiths joined the Canvas BOD. Both Griffiths and Hume have experience at IBM. Griffiths has been associated with several big name startups like Zoom, Janrain, Rackable, Datafox, and WebEx. Hume has also worked at Convio (fundraising, advocacy), SAP, Pareteum (a cloud platform startup). She was COO at iPass with Griffiths, and was President at Trapit, content discovery and delivery service.
Hume notes that although Canvas GFX has come through an eventful history, the company has continued to update its products under the helm of CTO Phil Landman who was at Deneba. There were rough years for the product notably during the first ten years of the century, but thanks to its enterprise model and long-term relationships Canvas has a stable revenue base.  The Wisdom executives were impressed with Landman who assured them that paper is alive and well and a problem for big companies.
Paper is alive and digitalization is the future.
Now is the time for cloud
We are clearly living through another big bang era and we suspect Canvas's relaunch as an independent company is well-timed.
The company has been remodeling and repackaging and planning for the future. The company's new executives have a clear orientation toward the cloud and as we have noted before, a subscription is the first step on that journey. Hume says their transition was relatively painless with many customers already accustomed to subscriptions.
The world's businesses have been steadily moving towards cloud workflows and some of the 21st century's huge success stories are cloud startups like Alibaba, Amazon AWS, Google, Nutanix, Salesforce, SAP. Add to that the old-timers that have hit their stride including IBM, Oracle, Microsoft Azure, SAP, VMWare, and so on.
But, adoption can be easier than transition and customers using established software tools are more often taking a wait and see attitude toward cloud-based tools.
Unexpectedly, the Coronavirus is accelerating those transitions as companies are forced to collaborate online and individuals are spending more time in online environments and finding it more comfortable than they thought it would be.
In addition, as enterprise customers, many of the Canvas customers are also much more kindly disposed toward cloud workflows.
All that's in the future. For now, the team is addressing the problems companies are experiencing right now. The digital transition is happening rapidly but not necessarily smoothly.
Digital transformation: timing is everything
Hume says that in the last 120 days the company has added 90 new logos to their customer list as more companies are using Canvas to bring the documentation content together digitally. In the sense that the Canvas tools enable disparate content to be brought together and packaged in meaningful ways, Canvas is a distribution medium.
Hume says the addition of Canvas X3 and Canvas X Geo to the company's portfolio has helped attract new customers. Also, the company has added new file types enabling the translation of digital content for different purposes. She says the Canvas tools address pain points as companies embrace digital transformation but get stuck on the details. "Digital transformation," she says, "how do you do that?"
Data can no longer be locked up in proprietary formats, but translation often has to happen in the context of content creation. That's where Canvas GFX intends to play.
The Canvas GFX program for the education community will help raise awareness of the Canvas tools. Hume says the program means that "for the same cost as 40 Canvas X licenses, universities can get Canvas for 400, 4,000, or even 40,000 users. We believe the potential of young people is unlimited and that's why we've made Canvas Unlimited, too."
What do we think?
Canvas has plenty of competitors, and it has outlasted many of them. It is unique in its combination of tools. Its closest competitor is Corel, which in addition to CorelDraw also offers a technical illustration tool, Micrografx, which was founded originally in 1982. Corel acquired the former high-flyer in 2001 and has built the Micrografx Designer into its CorelDraw technical suite. It too offers a wealth of format support and technical accuracy.
Apropos of not much, Corel Draw also acquired one of the late great competitors of Deneba's Canvas, Ventura Publisher, which emphasized the layout part of technical publishing. PTC acquired another one, ArborText, to complement its PTC tools with technical illustration in 2005.
Canvas GFX stands out for its contemporary CAD literacy and its inclusion of GIS content creation tools. As design and engineering industries come together, Canvas GFX has technology that's right in the middle of the scrum.
And that's where Hume's interest in the cloud makes sense. These tools have been used forever as the spearhead of the digital revolution in the 80s, but data has remained locked up in paper, and formats, and organizational stagnation—silos still exist.
Canvas GFX could be a pretty nice acquisition target as the CAD companies try to bridge data chasms, but in my talk with Hume, she said she sees it as a long play.
There's gold in data, says Hume, and one more step to unlocking data is getting it into the cloud.