Subscription service for cloud-based remote video production.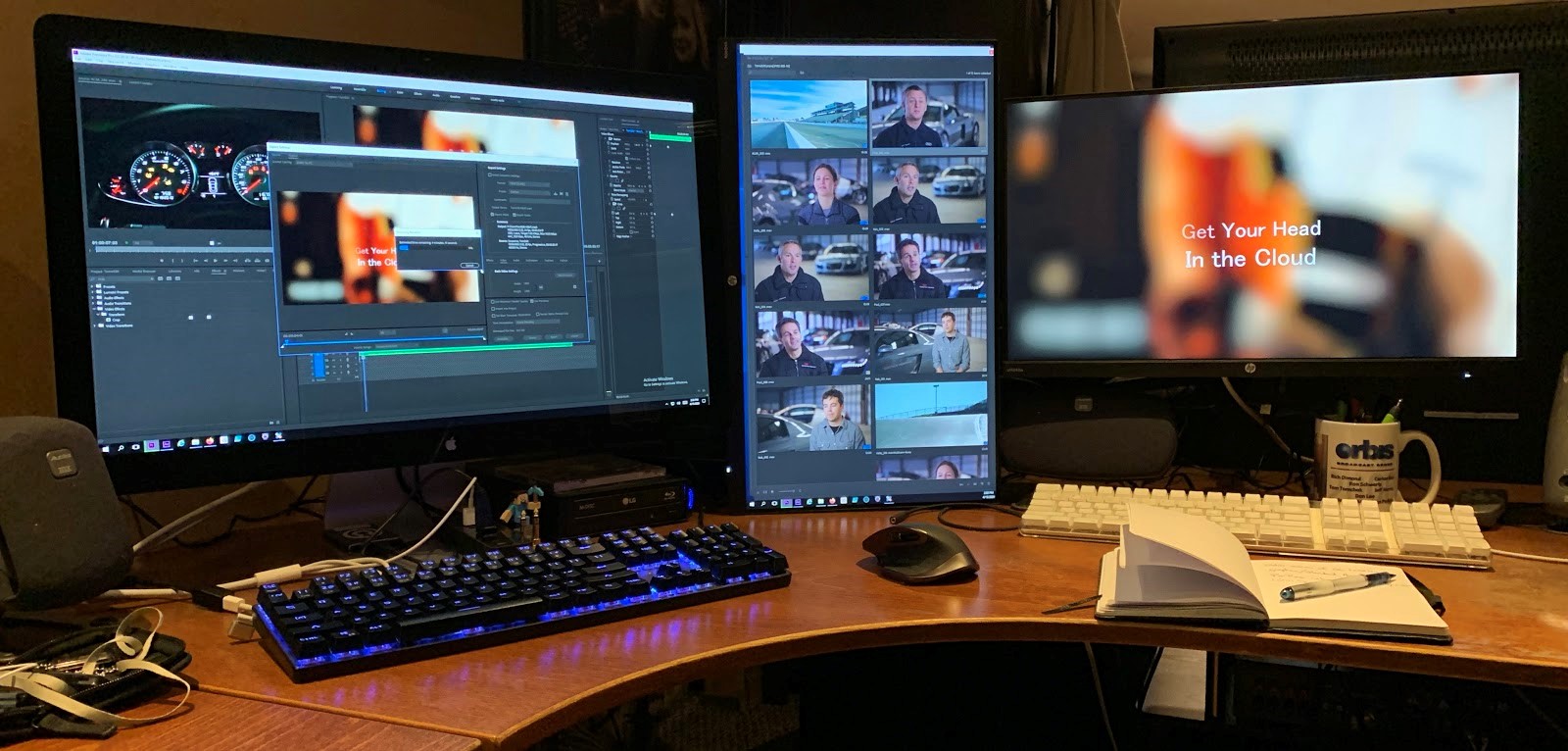 Although NAB 2020 has been canceled, there are announcements coming out of the void. If all had gone according to plan, remote video production workflows would have been a major theme. For instance, EditShare announced its latest milestone, the EFSv platform, which it describes as a secure media ecosystem to enable individual storytellers and enterprise workgroups to transition on-premise productions to optimized remote production workflows in the cloud.
Since its founding in 2004, EditShare has been steadily putting the building blocks together to enable remote workflows. Its customers include companies in movie and video production, VFX houses, as well as corporate content creators. They have been offering network-attached storage (NAS) and adding on with content management through their modular Flow product line, which provides asset management, Flow Story for editing, and AirFlow for browser-based remote collaboration. With the introduction of EFSv, customers can put together an entire remote video editing system to fit the requirements of any specific production job. They can scale up and scale down as the workload requires. They can opt to use the Flow tools or not.
EFSv comes after the company's acquisition by equity investors ParkerGale Capital in 2019. ParkerGale says its strategy is based on acquiring and investing in founder-owned companies that are profitable.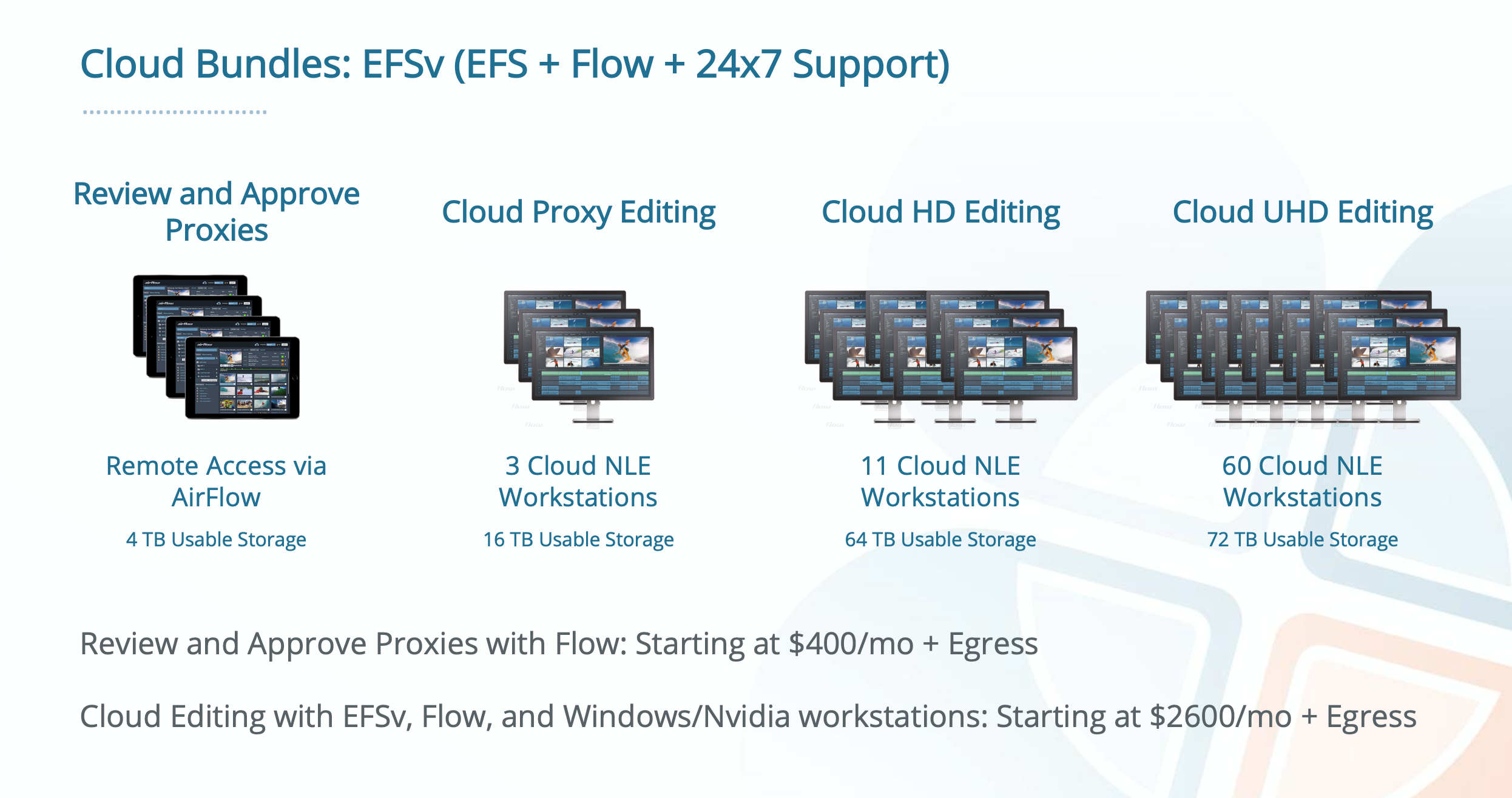 In a conversation with Lee Griffin, EditShare's Sr. Director of Product Marketing, he said the company's philosophy is to be "ruthlessly open." The company believes it is essential for people to use the tools they prefer and with EFSv, they believe they can enable customers to access powerful resources in the cloud as if they were working at their own desktop.
The EFSv system is built on Nvidia remote workstations in the cloud. Customers at their desktops can connect to their remote workstations through a Teradici's PC over IP interface. Customers can access the leading creative tools in the cloud on a bring your own license basis. According to the company, the system supports tools for editing, audio mixing, and grading and is actively adding more. EditShare says it has reliable security through AWS and includes file auditing.
The system offers other options using EditShare's Flow products, software-defined media management which allows customers to upload content to the cloud, share it, back it up, etc. The system supports a wide range of memory and storage options. It scans and indexes the customers' storage wherever it is and gives customers a single unified view.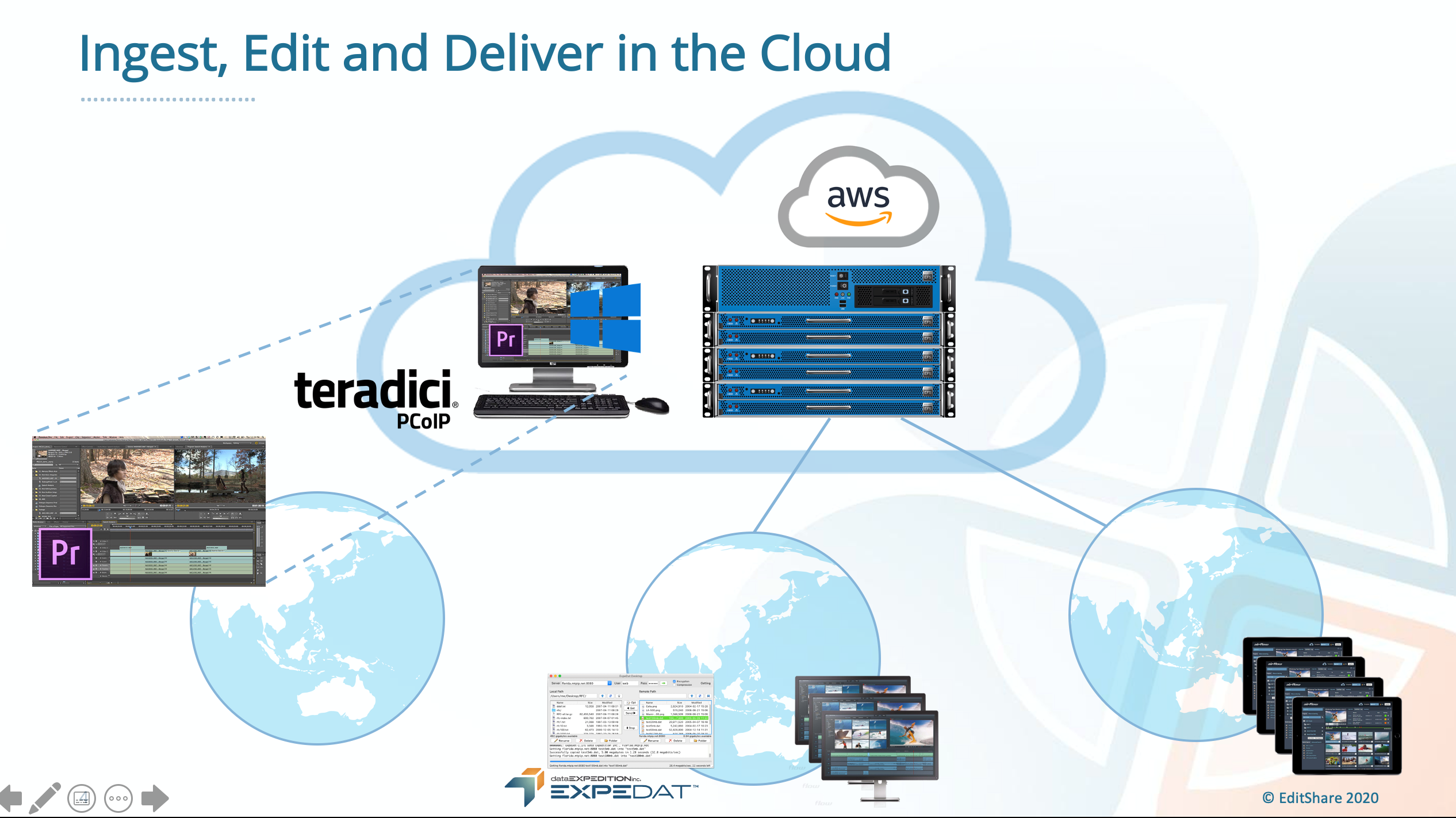 Along those lines, customers can use their favorite storage options or EditShare's EFS storage. Customers can purchase an EFSv subscription alone or with cloud services.
Griffin says the company is seeing major growth in broadcast and post and at NAB they planned to reach out to smaller, specialist companies as EFSv helps open up new vertical markets including corporate video production. Griffin says companies are creating their own content and he cites new deals with leading Fortune 500 companies. Working with EditShare enables them to scale projects as needed
Griffin believes EditShare represents a modern company. It is software-centric, it decouples proprietary workflows, and lets people choose the tools they need. The company's emphasis for 2020 will be to collaborate with more third party companies, build APIs that provide access to more tools.
What do we think?
What a year 2020 is turning out to be. If we survive it, we might remember it more as a year of monumental change and explosive advances rather than a year of plague and discord. But I go back and forth on that.
EditShare seems to tick off some of the boxes that have thwarted other companies seeking to provide a cloud-based platform for content creation. The major tick box is openness. Most of the cloud workflows we've seen try to corral customers into proprietary systems. That's not always a bad thing, proprietary systems can be efficient, the tools can be better integrated (but not always), and the systems optimized.
EditShare seems to be having it both says. It has components for customers who like one-stop shopping, but it lets customers incorporate EditShare into the system they've already built. Moreover, EditShare recognizes the need creative people have to work with the tools they're most familiar with.
We believe the next evolution of computing will involve remote workflows, but in order for that to happen, companies are going to have to break the bonds of proprietary workflows. After all, no one company is the best at everything. Communities of cooperating competitors are going to be required for the next phase of content creation, and that means all content creation including engineering, design, architecture, and storytelling.