The KeyShot plug-in allows CAD data to be directly transferred from a modeling session into high-resolution rendering.
Luxion has updated its 3D CAD plug-ins for direct import into KeyShot, its real-time ray tracing and global illumination software.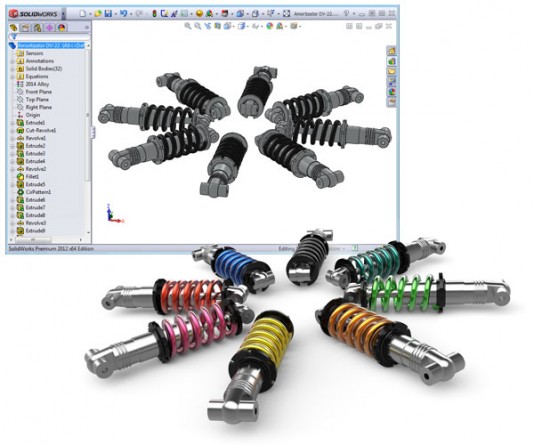 The updated plugins link PTC Creo 1.0; PTC Pro/ENGINEER Wildfire 3, 4 and 5; McNeel and Associates Rhinoceros 4; Dassault Systèmes SolidWorks 2011 and 2012; and Google SketchUp 7 and 8 with KeyShot 3, allowing users to transfer data directly from their modeling session into KeyShot's rendering environment with a single button click.
The plug-ins are integrated into the modeling software's UI with a small download that installs a quick-access menu item, allowing the model to be transferred and opened directly in KeyShot 3 while keeping both applications separate. Luxion says the plug-ins provide the ability to maintain the assembly, group or layer structure of the model, as well as any color information associated with the 3D data.
The plug-in upgrade is available at no charge to KeyShot 3 customers. The plugins, including a detailed description of supported features, are available at: http://www.keyshot.com/downloads/plugins.html