Image Metrics, best known for its facial animation technology used in leading games, surprised the industry with a reverse merger and a plan to address the consumer 3D market as a publicly traded company.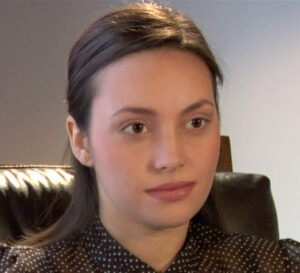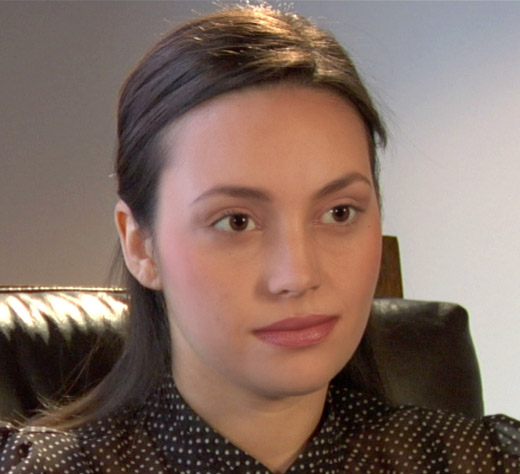 Image Metrics has been trying to scale its business almost since Day One of its existence. The company regularly goes through management upheavals and then announces a new strategy and new products. However, at the core of the company's business is its talent for animating faces. At GDC, the company rolled out yet another revamp with brand new CEO Robert Gehorsam. He was previously a President and Director of Forterra Systems, developers of virtual world systems. Not at all coincidentally, the Chairman of the board of Image Metrics, Dave Rolston, also comes from Forterra, he holds the title of CEO at Forterra. Gehorsam considers himself a games guy. He has experience at Viacom's CBS Internet Group; he was Senior Vice President for Programming and Production at Sony Online Entertainment, and back in the old days, 1985-1992, he founded Prodigy's games and educational divisions.
In an interview at GDC Gehorsam talked about plans to expand Image Metrics business into the consumer industry with products for avatar animation. Crazy talk, or so it seemed at the time. The company had just announced the acquisition of Big Stage and in the summer of 2010, it bought Character-FX, character animation. At the same time it has seemed that Image Metrics was not realizing the full potential of its core technology, FaceWare. The FaceWare tool has been put to work in the game industry. The software technology can analyze an animation of a face and can create "poses," captured expressions that also capture the personality of the subject and can be used to create rigs and applied to 3D models. Image Metrics charges according to the amount of content created – so depending on the amount and the type of animation etc. prices can range from $25 a second to $45 a second.
For an example of what FaceWare can do, see the fabulous recreation of actress Emily O'Brien in the animation called, aptly enough Emily http://www.youtube.com/watch?v=bLiX5d3rC6o.
The plan to add consumer tools to the company's product line has been developing over the past year or so. Before GDC, the company acquired Big Stage—Avatar creation software. The software comes from the experts of image based rendering at the University of Southern California. It allows users to upload photographs of themselves and get back avatars. When it spun out from USC, Big Stage was venture backed by Mission Ventures, Selby Ventures, and the Tech Coast Angels.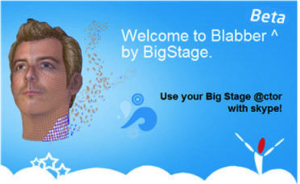 Then, immediately following GDC, Image Metrics announced a reverse merger deal that has netted the company $8 million in funding and public status through an exchange offer with International Cellular Industries an OTC BB firm, which traded as ICLA. ICLA will change its name to Image Metrics. The companies have not revealed the source of the new funding. As part of becoming public, Image Metrics revealed earnings of $4.0 million in its fiscal year ending September 30th. The company had a net loss of $6.8 million in fiscal 2009.
The portable you
At GDC Gehorsam talked about the opportunity for avatars coming with the social media boom. Gehorsam believes that people will use avatars as surrogates for themselves to visit social media sites or for video conferencing, 3D worlds, etc. There is an opportunity for people to use avatars in games like those created by Zynga for Facebook. Gehorsam believes that they can also scale the FaceWare technology to be applied to avatars so that they'll have more of the personality characteristics of their human counterparts.
The company's new product line will be take the name of the Big Stage product Portable You and in addition to creating avatars from photos, the company plans to integrate technology like FaceWare and also its Live Driver technology which lets actors actually drive the performance of an avatar. In this vision, consumers drive the in-game character and it would mimic facial expressions in real-time.
What do we think?
Image Metrics has been fascinating to watch and frankly, we didn't see this coming. The fact of the matter is, you can make a comfortable living providing good technology for film- and game-making, but it's hard to go big. The investors of Image Metrics are ready to see some return and going to consumer is how they hope to do it.
While we're not totally convinced there's big money in avatars – it's something that has been tried and tried again, we do think that the time is better than ever with the arrival of WebGL, Molehill and other technologies enabling online 3D for PC and mobile. In addition, Gehorsam's vision for the Image Metrics technology in consumer games could be really interesting when combined with technology like the cameras on mobile phones or even console gaming with technology like Kinetics. Image Metrics isn't the only company to have this big idea; we're seeing the same sort of thinking coming from Daz and Smith Micro to name two others, but it is the only company we know of that combines motion capture tools, image based rendering, and 3D models. Still, and all I just don't get avatars and the more realistic they are the less I get it.  – K. M.