Rendering companies make alliances and field new products.
Cebas Visual Technology, yet another up and coming rendering company, has announced a strategic alliance with Cyber Radiance to improve the interoperability and speed of their two products, FinalRender and Hair Farm. In addition Cebas is selling Hair Farm on its web site.  Cebas sells its rendering tools to the movie and game development communities.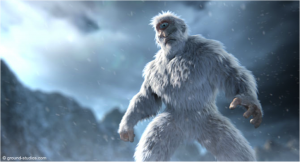 The products will work together in 3ds Max. This is the second such deal from Cebas. The company has also announced a cooperative deal between Sitni Sati and their CG fluid dynamics simulation system, FumeFX.  Cebas says these deals are part of its effort to build out its rendering tools to include the types of effects their users are likely to need including fire and smoke, and, now, hair — not that it's a completely logical progression.