3D Systems, Stratasys, and EOS divvy up competitive territories. 3D Systems makes bid for Geomagic and expands software play.
By Kathleen Maher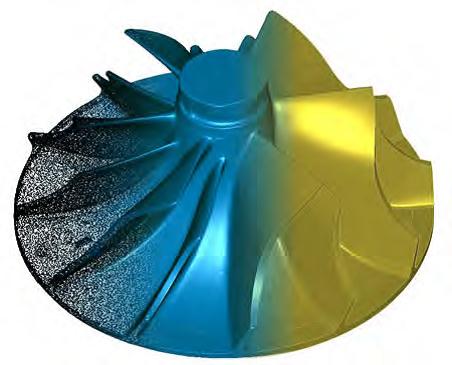 The revolution continues at break­neck speed. In the field of digital reality, a term used to define the intersection where digital design, information capture, and additive man­ufacturing come together, there is increas­ing specialization going on, and the pace of consolidation is happening so fast that it seems as if there's nothing left to acquire—a fantasy that is never true.
As we reported last week, 3D Systems is acquiring Geomagic. The terms of the deal won't be released until closing, sometime in the next 60 days. Geomagic will stay where it is, and the company's employees will continue to report to founder and CEO Ping Fu. In addition, Fu will become Vice President and Chief Strategy Officer of 3D Systems.
Ping Fu is a high-profile figure in the geeky world of point clouds and 3D printing and that's true now more than ever. The announcement of this deal follows the publication of her memoir Bend, Not Break, which describes her life from growing up in China during the Cul­tural Revolution to the present as the CEO of Geomagic and an adviser to President Obama as a member of the National Advisory Council on Inno­vation and Entrepreneurship (NACIE). She was able to snatch a bit of time to talk about this latest turn in her life, between airplanes and plans for her book tour. Maybe the timing could have been better, she says, "but really nothing ever happens at the perfect time."
The news is not a huge surprise for those watching the industry. 3D Systems has been very aggressive about acquir­ing all the pieces in the digital reality pipeline, and Geomagic is a prize piece of the puzzle. On the other hand, as one of the remaining independent com­panies in the field of point cloud soft­ware, Geomagic has strategic relation­ships with almost every company in the wider field of digital reality. Fu has said several times that her company was not looking to be acquired. Based in South Carolina, 3D Systems is a neighbor of Geomagic, which is based in North Car­olina, and both companies have danced with each other as collaborators and sometimes as competitors.
Earlier in the year, 3D Systems acquired an arch-competitor of Geomagic's, Rapidform of Korea. Both Rapidform and Geomagic are pushing the development of tools for translating point cloud information into CAD formats that can be edited and used to further a design, create a new design, produce a detailed photorealistic render  and, of course, bring it into the real world via digital reality. Rapidform has an integrated CAD product based on Siemens' Parasolid engine, while Geo­magic has concentrated on being com­patible with the leading CAD products out there. For situations where custom­ers need a CAD option, Geomagic has collaborated with 3D direct modeling company SpaceClaim to create Spark, a scan-to-CAD solution using Geomagic's point cloud technology. Geomagic has also acquired Sensable, which offers sculpting tools with tools that provide haptic feedback to give the user the feel­ing of actually sculpting forms.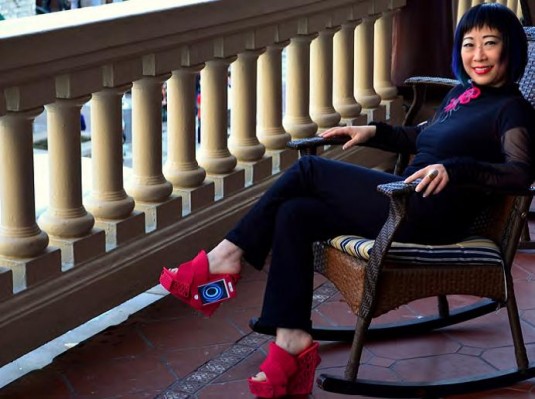 The vision is bigger than any piece of the puzzle. Fu says that when she started looking at what Geomagic does and what Rapidform does, she found synergy. She says Geomagic has been making OEM deals with the input companies, scanners, etc., while Rapidform has a reseller channel, and, she says, Rapidform and Geomagic excel in dif­ferent geographical areas, and she's see­ing the same kinds of synergies in the market as a whole.
The major competitors in the 3D print field include 3D Systems, Strata­sys, and EOS. All three companies are staking out their preferred areas of expertise and influence. At this stage of the game, there's still plenty of room for the competitors to grow. Stratasys has been concentrating on machines and materials, EOS is expert in metal ma­terials and structures, and 3D Systems is looking at the business from the point of view of content to print. All three companies, however, have to keep an eye on the entire pipeline, and all three companies are competing mightily with each other.
In these early stages of the deal be­tween Geomagic and 3D Systems, Fu has the luxury of looking at the big pic­ture, and she still has a slightly removed view. She is excited about the potential of 3D printing and her role in the in­dustry, and she isn't thinking so much about the competitive side as much as she is the collaborative side. When she talks about the fast-growing Bavar­ian printer company EOS, for example, she says the company has the ability to build geometric structures within metal shapes—"They can create new mate­rials." Fu says the work EOS is doing in the automotive industry is enabling manufacturers to build cars that are lighter and more fuel-efficient and use materials that are as light as carbon fiber but less expensive. EOS made ap­proximately $124 million in 2011.
Fu also expresses admiration for Stratasys's work in materials. Stratasys has a prize in its recently acquired Objet, a 3D printing company based in Israel. Objet's unique technology enables print­ers to use multiple materials in the same print. With the announcement of the merger between Stratasys and Objet, Stratasys says the combined companies made $277 million 2011. And 3D Sys­tems reported $138.94 in 2011. Like 3D Systems, Stratasys now has a broad product range of printers from low cost to high end. 3D Systems has more on the low end, Stratasys has more on the high end. Stratasys also has the broadest range of materials.
After spending a long time in the middle between the companies offering capture technologies, and those selling design and build, Fu sees a broad land­scape where innovation can happen. She says 3D Systems' CEO Abe Reichenthal has focused on content as the fuel to grow the industry. "I think I can learn a lot from him," says Fu. 3D Systems and Sensable have a long history of col­laboration; they put together low-cost 3D printing packages including the Cu­bify printers from 3D Systems and Geomagic's Sensable sculpting tools. "It's like digital PlayDoh," says Ping, "and the students are learning science, me­chanics, and force feedback." This is one of the areas that interests Fu in work­ing with 3D Systems after closing. She says applications like this one going into schools. "It's STEM," she says, "the STEM disciplines [Science, Technology, Engineering, and Mathematics] includ­ing Art. Abe believes in doing good and he is committed to improving educa­tion for future generation." Ping sees the next generation of education using art along with STEM classes as a way to create more creative scientists and more innovative artists.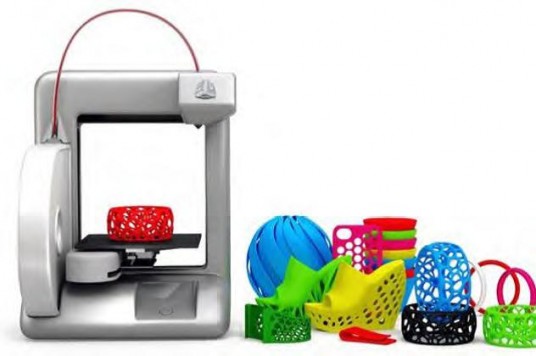 Everything changes
But, isn't content a vulnerable area? Isn't content the area where the crowd comes in? In one sense, yes, says Fu. She believes the software business is looking at an inflection point that will utterly change the industry, and she compares it to the Internet revolution that trans­formed the publishing industry. "Soft­ware will become free," she says with certainty. Yes, the crowd comes in, let them come. Ping says that an object that is printed is really software code made real. It's not the code that matters; it's the creativity that went into creating it and the use it was designed for. 3D printing is manufacture for goods need­ed on-demand and one at a time, or at most a very few at a time. The result is what counts, not necessarily all the steps in the middle that went into creating it. "If you have good content," says Fu, "you're never vulnerable."
"If you look at what's happening in software now, Google, Amazon, Face­book, and Apple, to a certain extent. They don't sell software, it's free. They sell something else. Autodesk clearly sees this coming," she says. "They're of­fering their technology in this field for free." Autodesk has also been forging alliances and acquiring companies on the content side of Digital Reality.
Be the content
Fu says this is world-changing and life-changing technology. "3D printing for medical applications is a passion of mine," she says. Her company was a pioneer in developing tools for den­tistry. 3D Systems is a leader in the field through work it has done with Geomagic and also 3Shape, another competitor in the field. On another front, Geomagic has collaborated closely with Scott Summit, co-founder of Bespoke Innovations, one of 3D Systems's acquisitions that builds custom-made prosthetics for peo­ple using scanners to precisely build an arm or a leg that fits perfectly, and it can be personalized to suit the wearer's per­sonality like a new piece of jewelry or clothing. 3D printing in medicine, says Fu, is the epitome of the new model she sees coming. "On-demand medical devices is the leader of one-of-a-kind; we can learn a lot from medical. It requires one-to-one correspondence, and because of that it can command a higher price." But, there are also opportunities for ex­panding the idea of sustainability into our food and what we wear.
Ping Fu is an advisory board member of Modern Meadow, a company that is experimenting with additive manufac­ture technologies to make organic sub­stances including meat and leather. The company's founders, Andras and Gabor Forgacs, are also the founders of Or­ganovo. Organovo is working directly with Autodesk to develop design tools for human tissue.
Getting specific: strategy vs. execution
3D Systems has been growing through acquisition since 2009. The pace of that acquisition picked up dra­matically in 2011 and 2012. Through those acquisitions, 3D Systems has been able to keep the acquired teams in place, and Reichenthal's executive staff is largely composed of people who have come to the company through acquisition. As a result, says Fu, it has maintained an entrepreneurial spirit even through rapid growth. "Abe is actually managing all these compa­nies like agile programming—he doesn't make people relocate, he asks you to be pretty agile." Like agile program­ming, a project management approach for large projects, this allows teams to pursue specific goals and come together routinely for review and iteration. "The top level goals for the divisions within 3D Systems are pretty simple. Delight the customer is number one; maintain cash flow in order to keep doing what you want to do; continue to innovate … if the top level goals are met … he tends to leave people alone."
Looking from the outside, however, it seems very likely that if ever there was a time when 3D Systems needed a strategy officer, it would be right about now. The company has seen remarkable growth, but it seems likely there are all kinds of wonderful technologies lan­guishing, forgotten in the shuffle. There could be synergies to be exploited if someone had the time to identify them and put together a strategy. 3D Systems is a public company, and as it gets larger the demands on Reichenthal from his investors could make it difficult for the company to continue innovating. If 3D Systems founders after multiple acquisi­tions, it won't be the first company to have hit that wall. It has happened to many other companies. So far, however, the company is pulling it off.
As mentioned earlier, there's some overlap between Rapidform and Geo­magic; 3D Systems acquired 3D CAD company Alibre and also scan-to-CAD technology with Inus Technology of Korea. It has invested in low-cost 3D printers with the acquisitions of Desk­top Factory, Bit from Bytes, Ltd., and Botmill, and it has added on to its high-end line with the acquisition of Z Corp. The company has bought several service agencies, which helps it add cus­tomers and worldwide partners, and it has bought quite a few sites for custom 3D parts design and printing including Quickparts, Accelerated Technologies, Print3D, The3D Studio, Freedom of Creation, Bespoke, and Fresh Fiber.
Right now, Fu sees only opportunity. "I am a kid in a candy store," she says. She has worked with the companies in the 3D Systems stable. When all the companies were separate, she says, it was hard for them to grow and scale the way they want to. Being independent has ad­vantages in flexibility, but there are also disadvantages, says Fu. "It's hard for pri­vate companies to get the large govern­ment contracts because the government likes the transparency of a public com­pany. So do large public companies."
This works on an individual level too. She says that ever since the deal was announced, she's been hearing from her friends in the industry, many of whom now work for 3D Systems. "They're telling me, just imagine what we can do together to create innova­tive products, better user experiences, simpler and streamlined workflows, and more affordable solutions."
What's in the future for 3D printing?
"I truly believe that what we create can be so valuable to improve our lives, but I needed a biz platform to democra­tize it," Fu said. But, to go back to Fu's thoughts about the future of the soft­ware industry, as CEO of Geomagic it would be almost impossible to realize her ambitions for the technology with­out fundamentally changing the nature of the company. With the inevitable drive to low-cost and free software, Fu says, "I wanted to move much of our software to cloud-based, but I need to feed people. I wanted to put Geomagic in tomorrow's technology not yester­day's technology." As a pure software company, Geomagic limited Fu in what she could do. In the near future, as a part of 3D Systems, she believes she can help to advance the entire industry.
"I looked up old articles about the beginning of 2D printing," she said. "I think it's amusing to see that in the eighties when Apple had the ImageWriter, people said, how many of these could you sell? No one will want one of these in their home. At that time, the en­tire 2D printing business was about $1 billion. In 10 years it grew to $16 bil­lion." She says the same thing is going to happen in 3D printing but it's going to be bigger. "When you look at 3D printing, it's everything around us. The printer business is about $1 billion now. In 10 years it's going to be a lot larger than $16 billion."
Like Fu says, 3D is everything, and as companies like 3D Systems, Stratasys, EOS, Makerbot, Organovo, and others continue to innovate in the development of printing techniques and materials, there are many more things that can be printed. As a matter of fact, the work that is going on today will feed many more people in the future … maybe even literally.