London private equity firm HgCapital pays $312 million to add The Foundry to its Technology, Media & Telecommunications group. 
The Foundry, best known for its creative media products Mari, Modo, and Nuke, has a new majority owner. London private equity firm HgCapital has paid £200 million ($312 million) to take over majority ownership from The Carlyle Group.
The Foundry will join HgCapital's Technology, Media & Telecommunications group. "Very early on, we felt that HgCapital represented the ideal partner for us, in terms of the culture and people, and their investment philosophy," says The Foundry CEO Bill Collis.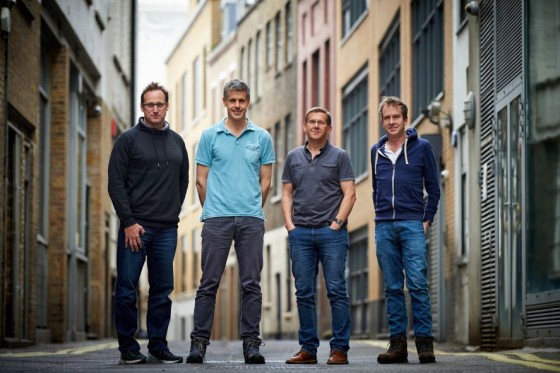 "There are so many elements about The Foundry that we find attractive, not the least of which is the core management team. This is a company that constantly innovates, both in terms of their technology, as well as their business," says Nic Humphries, managing partner of HgCapital and the head of the TMT team.
The announcement from HgCapital says the goal is to fund expansion of The Foundry into new technologies and new markets complementary to its existing mission of creating technical software for creative industries. "[This deal] lets us pursue our best-in-class strategy, prioritizing research and innovation, and teaming with other companies to create powerful collective solutions."
What do we think?
By all accounts HgCapital is coming the the party and it's ready to play. The company is interested in furthering The Foundry's explorations in to new technology and has declared their interest in supporting acquisitions. Former head of Autodesk M&E Marc Petit has weighed in via a LinkedIn post. He to is excited about the work the Foundry has been doing to take advantage of new technologies and explore new mediums including AR, VR, and gaming.
The Foundry acquired Luxology (maker of Modo) in 2012 to expand its reach in digital storytelling. Today the joined companies remain artist-focused; their message boards are filled with give-and-take between users and developers.
HgCapital's track record suggests it is an owner ready to invest in R&D. The leadership sees opportunity ahead in such fields as virtual reality and augmented reality. In a statement announcing the buyout, HgCapital notes, "Solutions, whether built from the ground up, acquired or developed with partners, will always focus on today's business challenges and future opportunities."
This deal is good for the Foundry's customers, as well as the artists and designers who will benefit from new products on the horizon. The Foundry is a world-class company for visual effects; this move strengthens its ability to compete in emerging markets. Not just games and film but also in concurrent marketing and manufacturing; online media collaboration; and other emerging creation and consumption opportunities.