Dassault Systèmes 3D Experience Lab will nurture a new manufacture infrastructure by encouraging innovative startups. 
We tend to think of innovation coming from giant projects, aerospace, automotive, the human genome project, moonshots and yes, that stuff engenders huge advances, often even more than their the initiators expect. But, it could also be argued the large infrastructure-dependent enterprises, government agencies, and research labs tend to innovate in their own images. Dassault Systemès has announced they are extending their 3DExperience Lab to the US as part of the company's plan to nurture startups with their software and expertise.
The 3DExperience Lab has grown out of partnerships with the MIT's FabLab network. Dassault's take on the idea is to harness grassroots energy for hot topics such as the Internet of Things, ideation and perhaps push into the intriguing intersections of Dassault's technology including simulation, biotech, and 3D printing. One of the first startups nurtured by Dassault's European 3DExperience Lab is BioModex, a company that's developing tools for digital twins … of humans. For a start they're modeling human organs which will help students understand the human body without using cadavers or animals, but the company suggests that doctors will someday be able to use digital mockups of specific people to practice on before an operation. The company is printing 3D models of human organs. As part of the 3DExperience program, Dassault took the company to CES to show them off.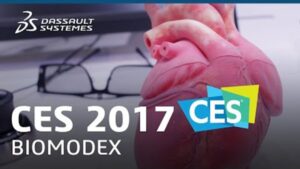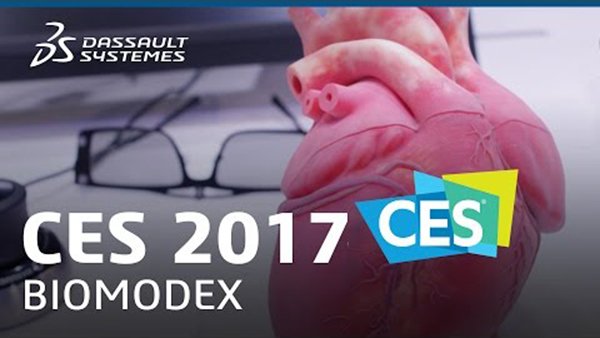 Frédéric Vacher, Dassault's head of innovation is a lead in the 3DExperience Lab. He says the idea is to take advantage of the cloud and collaboration to bring teams together. People can pitch their ideas online and Dassault will reach out to them to help brainstorm. Vacher says people may come with the very start of the idea and the Dassault team can brainstorm and help push the idea further. Dassault will make its software available along with training and mentoring. Dassault employees are encouraged to work on these projects during their work hours.
So, in one sense the actual physical spaces are not necessary and Dassault says it will also rely on its VAR network and worldwide offices. Of course one of those offices is in the Boston area, right near MIT; the first US 3DExperience Lab is going up with an on-premises FabLab for prototyping and onsite training facilities. The next lab will come next year in San Francisco.