Gaming continues as the wind in the graphics industry sails.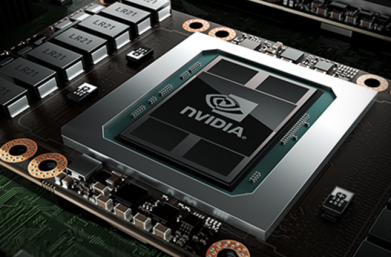 Global demand for GPUs increased in the fourth quarter of 2016 on a sequential basis, continuing a rising trend despite continuing lower sales for PCs.
The latest market report from Jon Peddie Research note the results are the highest in two years, with 100.3 million units sold. JPR notes growth in the gaming market as the primary driver, but other markets including media & entertainment, cloud computing, and engineering are continuing to invest in more powerful graphics processing.
Among the big three suppliers, AMD and Nvidia both increased shipments by 10% in the fourth quarter (sequentially), while Intel shipments were down 4%. Discrete GPUs gained market over integrated units. The attach rate of GPUs inside PCs increased in 4Q16 to 141% on a year-over-year basis.
Nvidia sales were fueled by their new Pascal-based product line and new AAA graphics-demanding games.
JPR says GPUs are traditionally a leading indicator of the market, since a GPU goes into every system before it is shipped. Most of the PC vendors are guiding cautiously and down for 1Q17. GPU sales will benefit due to increased demand for gaming PCs and the rise of interest in virtual reality, which requires powerful graphics processing.
Details by company
AMD shipments of desktop heterogeneous GPU/CPUs (which AMD calls Accelerated Processing Units — APU) for desktops increased 16.9% from the previous quarter. AMD's APU shipments were up 23.9% in notebooks. Desktop discrete GPUs increased 4.3% from last quarter, and notebook discrete shipments increased 3.2%. AMD's total PC graphics shipments increased 10.5% from the previous quarter.
Intel's desktop processor embedded graphics (EPGs) shipments increased from last quarter by 10.7% and notebook processors decreased by 6.7%. Total PC graphics shipments decreased 4.0% from last quarter.
Nvidia desktop discrete GPU shipments were up 6.1% from last quarter; the company's notebook discrete GPU shipments increased 13.8%. Total PC graphics shipments increased 9.5% from last quarter.
Total discrete GPUs (desktop and notebook) shipments for the industry increased 7.6% from the last quarter, and increased 12.0% from last year. JPR says sales of discrete GPUs fluctuate due to a variety of factors (timing, memory pricing, etc.), new product introductions, and the influence of integrated graphics. Overall, the compound annual growth rate (CAGR) for the industry from 2014 to 2017 stands at -5%.

For more information on the JPR GPU Market Report, visit the Jon Peddie Research website.