Introductions from The Foundry, Autodesk, and Pixar set the agenda.
The content creation companies at Siggraph this year had simple ambitions—to improve the ability of software to work together. First, most of the companies have to make their own software interoperate more smoothly—an ongoing challenge as they develop new capabilities and acquire companies. And now, the more modern challenge is to enable products to work better across applications from different companies. There are exchange formats, but that's a small part of the deal. Customers want to be able to dynamically update content, and see the changes across their tool chain.
At Siggraph this year, there have been significant advances in shader creation tools, but customers also want to know that the shaders will work consistently in different tools. We've seen some alliances forming. The Foundry has acquired Modo, and it has forged links with Maxon's Cinema4D. SideFX's Houdini is becoming an essential tool for particle effects, and the company has forged links with Autodesk tools and those of The Foundry.
On one hand, none of this sounds like news, does it? Customers in the movie and game industries have been losing patience with companies that have not wholeheartedly offered useful solutions for the problems of moving content through content pipelines. Once upon a time, the software companies, especially one company, were being intentionally obtuse about the problem, but today no company with desires to sell to the major content creators would want to be accused of putting blockages in the flow of data, but the challenge is considerable. In the movie business it is the studios who are forcing solutions.
Mari 3 adds strong links to Modo
The Siggraph news for The Foundry was the introduction of Mari 3. Mari, a paint program favored by artists in the film industry, is a major tool in The Foundry's portfolio, but this is also a significant upgrade for the company. The Foundry's developers went to town to improve interoperability with Modo, one of the company's new acquisitions, and its flagship Nuke. Along those lines, they exposed the node graph. The company says the move enables users to take better examples of the rendering and baking capabilities of Modo, and the node interface is very familiar to Nuke users.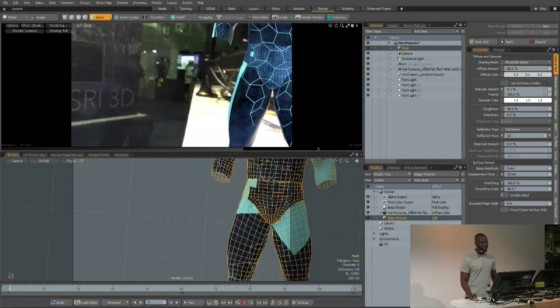 Nuke could be considered one of the pioneers of the node graph. At Siggraph, everyone had a node graph to show off. It was the second coming of the node graph. For Mari, The Foundry has expanded its usefulness and that of Modo. In addition to the work done with Modo, the company says it has improved integration with third parties, open APIs, and industry standards. Much of this work makes Mari more attractive to people working in the game industry. The company has added support for widely used shaders including Unreal and also OpenSubdiv geometry. It was used on The Order:1886 says art director Nathan Phail-Liff of Ready at Dawn Studios, which had been using traditional 2D textures before. Phail-Liff said, "On top of Mari's great 3D and projection painting feature set, it also helped us out on unexpected fronts, making the authoring of technically complicated textures simple, seamless, and intuitive." The Foundry says Mari enables studios to manage huge amounts of high-resolution textures.
The company says traditional methods limit the ability to manage textures at one time. There is a long list of new features for Mari, but most of them, including increased tools for FBX exchange; new shaders which look like shaders used by Arnold, V-Ray, Unreal, and Redshift; new APIs (including the Texture Data Access API, Geometry Data Access API, Display Driver API, and Custom Graph Context API), support for OpenColorIO, and more, will make Mari a more comfortable fit in content creation pipelines.
Mari 3 will be commercially available in Q3 2015.
Autodesk counts on Shotgun
Autodesk had made most of its announcements before Siggraph 2015 with the rollout of its Stingray game engine and improved exchange between its tools including Maya and 3ds Max. At the show, Autodesk focused on Shotgun, one of the company's new acquisitions, and on how that is going to be very influential on the way Autodesk M&E works.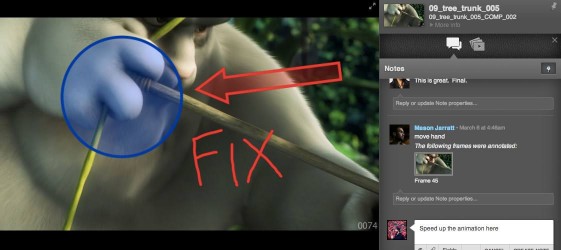 Shotgun is a networked, and cloud-based, review and approval tool. Its central interface is the Shotgun Panel, which provides a central communication point for people working on a project while they are working in their creative tools. Shotgun only works if it is agnostic. The company also announced an improved Workfiles tool to enable people on a project to find and navigate to relevant files.
Autodesk has been concentrating on improved project management and communication tools, and Shotgun adds a visual and interactive element to the company's portfolio. Just as important, we think, the Shotgun team brings a commitment to collaboration because that is the company's DNA and its reason for success.
Pixar to open up Universal Screen Description
Pixar has announced plans to the USD, Universal Scene Description, software as an open source resource. The USD gives people developing creative content a means of managing content from different digital content creation tools. It is a technology that is building on the work done on Alembic, a ground-breaking exchange schema led by Sony and adopted by the film industry. Alembic, says Pixar, has brought standardization of cached geometry interchange. USD extends that work and takes the next step by standardizing "algebra" by which assets are aggregated and refined in-context. Guido Quaroni, VP of Software R&D says USD generalizes these concepts in an attempt to make them available to any DCC application.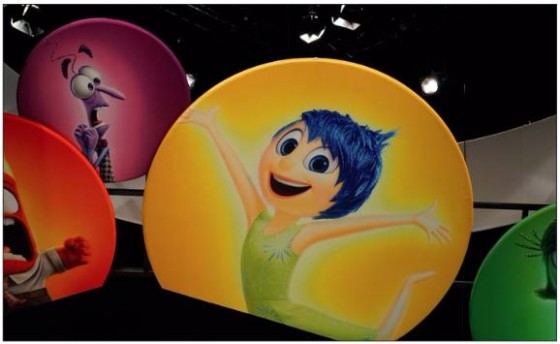 Pixar says they have been developer powerful techniques for composing and non-destructively editing graphics "scene graphs." A scene graph contains all the geometric information about a scene. They can be incredibly complex in games, and even more so for a film. USD enables companies to "describe, assemble, interchange, and modify high-complexity virtual scenes between digital content creation tools employed by studios," says Pixar.
Pixar says they've been developing their approach since A Bug's Life, which was released in 1998, and the company says USD will be intrinsic to its next-generation animation system, Presto. The company says USD has been very helpful in the production of Finding Dory.
Quaroni says that the company has developed a pipeline that enables hundreds of artists to work simultaneously on the same collections of assets in different contexts, using separate layers of data that can be composited together at the appropriate stages of production.
Pixar has been talking about making USD open for a while, and by 2016 it will become a fact, says the company. The USD distribution will include direct 3D visualization provided by Pixar's GPU renderer Hydra and will also include plug-ins for several key VFX DCCS. It will include documentation, tutorials, and python bindings.
The Foundry and Fabric Software have been active participants in preparing USD for its existence as an open technology. Andy Lomas from The Foundry's Katana says USD will have a huge impact, and deserves to become an industry standard similar to OpenEXR and OpenSubdiv. It is an ideal format for creating rich assets that will work naturally with Katana, allowing workflows that were previously available only to large studios using proprietary tools.
Kevni Tureksi, Fabric Software VP, says USD perfectly complements Fabric Engine by handling complex scene data in an application-agnostic fashion. The design of the USD API made it straightforward for them to integrate it directly into Fabric Engine, and they say they already have customers testing the combination.
So, to reiterate, the content creation industry is inexorably moving into environments where there are the fewest possible barriers to content exchange.