The lines were long and the buzz was good around the Blender booth at Siggraph 2011.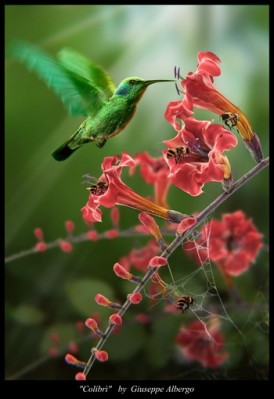 Blender has come a long way from its early days as an open 3D modeling and animation tool. The change has come with the growth of the Blender Foundation, formed in 2002 after the parent company Not A Number (NaN) shut its doors. At his Siggraph 2011 presentation, Blender founder Ton Roosendaal said Blender now has three staff developers and is also supported by a community of 60-70 active developers and even more irregular contributors. This year's Blender Conference in Amsterdam attracted 250 attendees.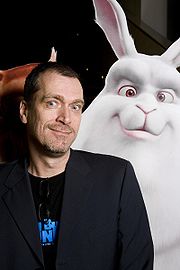 At Siggraph this year, the Blender Foundation presented their latest release, Blender 2.59. The ongoing 2.5x version of Blender was started in 2007 as a major overhaul of Blender. The Foundation, led by Roosendahl, has developed a strategy of producing major projects under the auspices of the Blender Institute. The list of movies is growing; Elephant's Dream was the first and Big Buck Bunny is widely shown to demonstrate the 3D capabilities of hardware. Most recently the Institute has released Sintel, a fantasy quest film, and the Institute has developed a game, "Yo Frankie!" Like Blender, the content is open, it may be freely shared and displayed on a non-commercial basis.
At Siggraph this year, Roosendaal announced plans for the next movie, Mango, which will be directed by Ian Hubert. It's a science fiction film and the ambition is to explore special effects, motion tracking, keying, compositing and color correction. The schedule calls for the movie to be finished by July 2012.
The projects show off Blender's capabilities but also in the process of developing these projects, the Blender Foundation has been able to develop some prioritization around updating the Blender tools. The 2.5 series has completely revamped the Blender interface, added new animation tools—making everything animatable with a system of layers. And it has added volume rendering and ray tracing features in the product. It even has sculpting tools. The emphasis is on ease of use, and improved GUI, but Blender 2.5 looks like a seriously revamped product. In fact, it looks like a toy shop window for 3D modelers and animators.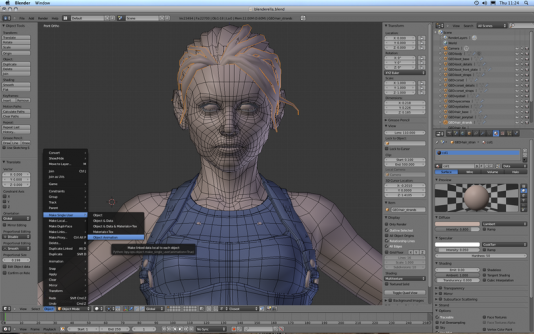 What do we think?
Blender helps the 3D modeling and animation industry by providing a free training ground and community for would-be 3D artists. The organization says that 3.4 million copies of Blender are downloaded a year. The product is getting more attention and is becoming broadly used professionally and the booth was flat-out hopping through the whole show. Blender also provides a serious prod to the tools vendors; check out recent images created by users at the Blender Art Gallery.
Blender's new features were not so different from those being proudly showed by the commercial vendors and Blender is unique in offering so much in one package. Roosendaal says that at this year's Siggraph, Blender was getting serious attention from Intel, Nvidia, and AMD as a platform for testing and development and "especially to get OpenCL to work decently all over." Roosendaal says he took Autodesk's slogan at the show: "Don't blend in, stand out!" as a personal complement.