Tech industry leaders are sending ripples through the workstation market. JPR Analyst Alex Herrera sorts it all out. 
By Alex Herrera
August 2011 saw more than its share of news about the tech industry's senior management, with one CEO coming, one going and one just making big waves. Apple's famous Steve Jobs resigned, AMD (finally) announced a replacement for long-departed Dirk Meyer, and HP's still-relatively-recent hire Leo Apotheker shook the company and industry at large with a questionably timed and poorly received bombshell of a change in corporate strategy. All three companies have substantial interests in the workstation market—though not in all cases purposeful or highly strategic—and moves at the top will most surely trigger ripple effects not only through the companies themselves but the industry as a whole.
AMD finally names a CEO

After an embarrassingly long search period, AMD named Rory Read as its new CEO, an ex-IBMer who most recently held the position of president and chief operating officer at Lenovo, the company that purchased IBM's PC business in 2005. (See also the GraphicSpeak commentary by Jon Peddie, "AMD finally gets a new CEO")
AMD had been without a permanent CEO since January, when the company abruptly parted ways with Dirk Meyer. While AMD has had a major presence in workstation graphics following its acquisition of ATI in 2007, its history marketing workstation CPUs has been spotty to say the least.
Following a brief, but reasonably successful foray in 2005 through 2008 selling Opteron into (mostly) mid-range models, AMD gradually surrendered all the CPU sockets it had won. Partly due to Intel's resurgence in both single and dual-socket offerings, and partly due to its own apathy to the market, AMD's workstation CPU shipments dropped from a peak of almost 4% back (mid 2006) down to zero.
But with AMD gaining momentum in workstation graphics (though still trailing Nvidia by a large margin), a re-entry into the market for CPUs would make sense. Under Meyer, workstations had either lost mindshare by falling into that crack between PC clients and servers, with no champion to carry the torch, or they were consciously pushed to the side, in the interest of focusing on higher priorities. Under Read, we doubt workstations will bubble up to any kind of top priority, but perhaps the market will end up back on the company's radar for CPU opportunities, as it presents some relatively low-hanging fruit.
The CPUs are the same that sell into high-performance desktops and mainstream dual-socket servers, though workstation applications tend to require specialized, high-bandwidth I/O companion chips. And consider the synergy with its workstation graphics—for example, the opportunity to offer a one-stop, top-to-bottom platform, something neither Intel nor Nvidia can manage. Throw in the fact that its Fusion APUs present a compelling price/performance proposition for today's fattest-volume segment of the workstation market—low and ultra-low end machines—and AMD might realize it is in a unique position to effectively re-target a moderate-volume market with more attractive ASPs and margins.
Reluctant Apple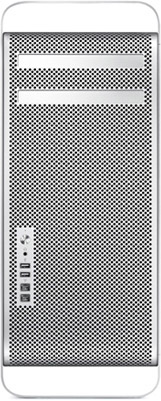 Then there's Apple. Speaking the words "Apple" and "workstation" in the same sentence has for much of the past made the company bristle. Its Power Mac was not a workstation, as the company seemed to feel the mere association with the latter might denigrate the integrity of the former. Semantics aside though, today's Mac Pro is a very similar tool to its user base as current Wintel workstations are to theirs. It is a high-performance, mission-critical, and very digital-content-creator tailored machine.
But while Macs in general were once the strategic lifeblood of Apple, they are no longer. Now the company promotes the businesses that have catapulted it into the position of world's second largest (by market cap, behind Exxon): the iDevices. Under Jobs, Apple has grown to a stature no analyst—if he's being honest—ever thought possible, and it is the iPod, iPhone and most recently iPad that got it there. It is all about mobility and small, fashionable form factors now, and nothing is further from that than a big bulky, deskbound Mac Pro.
No coincidence, we've seen Apple push the Mac Pro to the back of the storefront and lower on the PR totem pole. And that means two things for the workstation market. For Wintel-based workstation OEMs, it is going to be a long-term benefit, as we at JPR estimate Apple had been shipping Mac Pro machines on the order of HP or Dell. We doubt many Mac disciples will jump ship for a Wintel model, not unless Apple drops a professional Mac platform altogether—long term maybe, but short-term unlikely. But at the very least, an Apple that's maintaining a lower profile for professional caliber machines will mean fewer users crossing over from the Wintel side.
Confusion at HP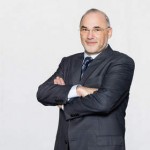 And last we have HP. CEO Leo Apotheker made huge news when he rather abruptly announced the company would drop its Personal Systems Group (PSG)—either through sale or spin-off—along with its decision to terminate the tablet and WebOS development and businesses. Since the announcement, analysts have taken sides on the merits of the decision, but have quite universally (this analyst included) criticized the handling of the news.
The debate hasn't centered around whether or not the decision was the right one, but why HP seemed to jump the gun by pushing a fairly dramatic change in corporate strategy—striving to follow the IBM model to eliminate low-margin commodity business and focus on things like software and services—without having a whole lot in place yet to support that strategy. In public relations, perception is more important than reality, and the perception now of Apotheker is like one of a pilot taking off when he doesn't yet know where or how he's going to land. But either way, the decision raises big questions about what will become of what has become the highest-volume workstation line in the industry.
The big component of PSG is PCs, a business which no one can argue is high-differentiation, high-margin, and value-add business. But rolled up under PSG is HP's very successful workstation business, which can make that argument, or at least make a much stronger case. Under aggressive management in Fort Collins, HP's workstation business has come from a distant second a few years back to now running away with the volume and revenue leadership in workstations. Its volumes are substantial (close to 1.5 million run-rate per year) with hefty revenue (over $2.5 billion) and, we have to assume, very attractive margins.
Moving forward, if HP is going to become like IBM, or even Oracle, it will need to hang onto servers. So at first glance, one might think workstations would stay, since workstations borrow so much from servers. Well, yes and no. High-end dual-socket workstations do borrow much in the way of components, but that segment is only around 20% of the market. The remaining 80%—low-end desksides and mobile workstations—borrow technology from mainstream PCs, of which the company is no longer enamored. So if HP's PCs go away and servers remain, what of PSG's middle-child, the workstation?
Fortunately for suppliers, consumers and competitors alike, it's looking like HP will execute a spin-off rather than sell, similar to what they did with Agilent (the former HP medical technology unit). From a pragmatic standpoint, it may be the company's only real choice, as it it hard to find a viable suitor that would be willing to pay anything but fire-sale prices. But whatever the case, a spin-off wouldn't dramatically change the workstation market status quo. If Fort Collins is still given some level of autonomy—a privilege that we think has been earned based on its past performance—the only difference consumers might eventually see is a different brand above the "Z" on the box.
But there is no doubt that whatever happens, HP's workstation competitors have found a chink in the armor and can rally their own resources to steal some business in this transition. Dell would relish the opportunity to take back some of what HP gained in recent years. And any potential weakness in HP's especially strong position in Asia and Europe will assuredly pique the interests of Lenovo and Fujitsu. The worldwide number three and four workstation vendors have strong ties to those regions, respectively, and would love to swoop in and claim any disenchanted or confused HP customers.
With much of the Northern Hemisphere on vacation, August is usually a quiet month when it comes to tech news. But not this year, and moves at the top—be they in, out or just causing a stir—are making analysts expend a bit more ink this summer. Everyone's wondering what will happen to Apple's Macs, HP's PCs and AMD's still-largely-PC based business. But workstations aren't Macs, and they're not commodity PCs, most importantly not from the perspective of financial metrics. Without the high profile of a mega-volume business, it's not clear whether a CEO, new or old, will recognize its merits and separate it as the wheat or dispose of it with the chaff.
For AMD and whatever HP/PSG becomes, I'd love to see new management take a strong look at the infrastructure in place and the opportunity the workstation market presents, and the choice should be compelling. For Apple, it's not likely going to matter what I or anyone would like to see, since a very successful course has been firmly set by Jobs, and will in all likelihood will remain with Cook—and that course is not likely to address many—if any—conventional computational devices like workstations.
Alex Herrera is an analyst with Jon Peddie Research