Latest installment of the Modo 11 Series features a client-server bridge to Unreal Engine 4.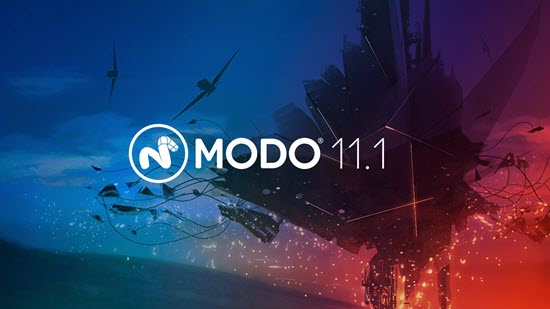 Creative software developer, The Foundry has launched Modo 11.1, the latest in the 11 Series. It offers new and improved features to help 3D artists and designers work more efficiently.
The Foundry introduced its subscription-based pricing model for Modo in April 2017. It enables customers to receive every software update and new release via a subscription-based service, Modo Subscription, at $59 a month or $599 annually.
The new installment offers the following features:
Unreal Bridge
Enhancement of the connection to Unreal Engine 4 with a new client-server bridge continues. Game artists can work in an uninterrupted flow between Modo and Unreal Engine, with the Unreal Bridge providing a bidirectional connection between both applications, allowing entire scenes, or selected elements of a scene, to be pushed and updated. The connection can be remote, on the same machine, or across multiple machines on a network.
Modelling workflow
Revamped topology pen and standard Smooth tool to provide better control. More dynamic falloffs with updates to the move and smoothing modes, whilst the Loop slice tool and radial sweep are easier to use and offer new functionality. In addition to this, enhanced procedural modeling features include new UV create and smooth operators.
UV workflows
The ease of creating UVs in Modo is one of its core strengths, and Modo 11.1 extends upon this. Designers can arrange UV maps with the new UV coverage indicator, and separate or move and position UVs more fluidly with the new Box Transform tool. Detecting potential problems with UV layouts and maintaining uniform texture detail is now easier, while enhanced UV to SVG exporting provides better control over the real world size of the output: great for packaging and industrial design.
Better out of the box experience
Modo 11.1 includes a number of updates to improve usability. Individual textures and materials in the shader tree now have GL channels that override the colors in the GL viewport—a useful feature for designers when modeling shapes that have many different parts and who want to optimize how an object is displayed. The Autosave function let's designers manually cancel the autosave if it's about to occur at an inopportune time, template scenes can easily be created and loaded from the preset browser, and the Texture Locator properties form has been reduced for easier use.
Jody Madden, Chief Product and Customer Officer at Foundry, said: "At Foundry, we're driven by our commitment to inspiring creativity. Modo 11.1 offers a raft of new features that will help artists and visual design professionals work more efficiently than ever before. We're always reacting to customers' needs and we hope this latest instalment will continue to make Modo their first-choice for 3D design and creation."
Ruchika Saini is the Managing Editor of GraphicSpeak. She followed CAD, CAM, and CAE industry for 11 years while working as technical editor at TenLinks.com and Engineering.com.