Zero Density raised the bar at this year's NAB, no easy feat considering it received a coveted Product of the Year last year for its Traxis talent tracking system. Not only did the company introduce an update for that system at the 2023 show, but it also unveiled a new camera tracker for virtual sets that that was impressive enough to earn a 2023 prize to add to its collection. Zero Density rounded out the conference with a new virtual studio bundle and a subscription-based on-air graphics solution comprising hardware and software.
In a short period of time, virtual production has transformed the way films are made, as detailed in JPR's 2023 Digital Content Creation Report. Now, virtual production is transforming the way projects are being done in other industry segments, as well. And with NAB 2023 in full swing, the use of virtual production in broadcast is in the spotlight. And so are the solutions from Zero Density.
Beginning as an R&D start-up in 2014, Zero Density has quickly grown into one of the leading solutions vendors for real-time graphics and virtual set production within the broadcast industry. The company offers a range of software and hardware products for virtual production with real-time visual effects. This includes Zero Density's Reality Engine real-time broadcast compositing system and its image-based Reality Keyer. On the hardware side, the company offers the RealityEngine Ampere workstation for virtual sets and broadcast graphics, and the AI-powered markerless stereoscopic Traxis TalentS talent tracking system, which was named IBC Best of Show in TV Tech in 2022 and received a Product of the Year at NAB 2022.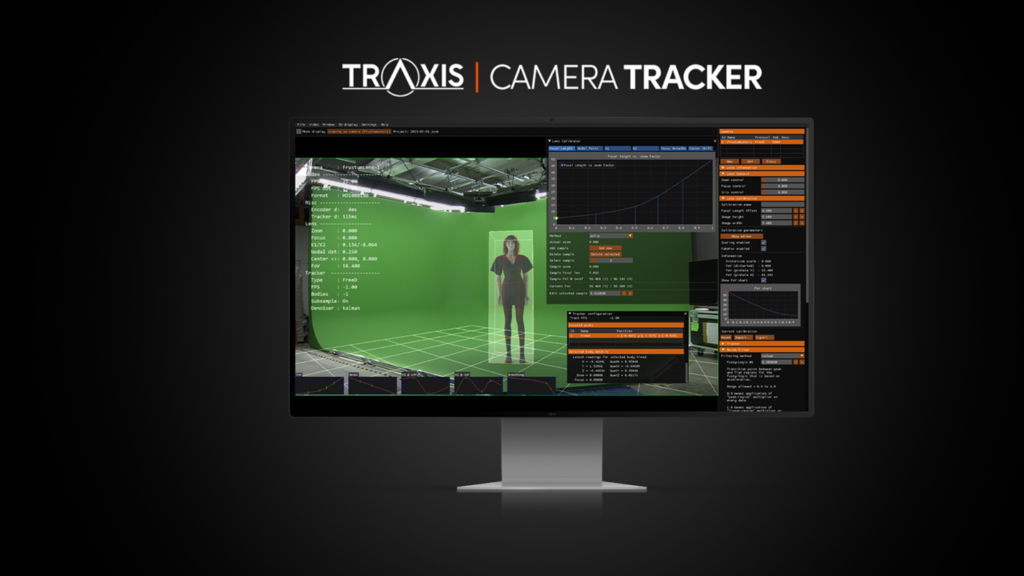 At NAB 2023, Zero Density continued to showcase its latest innovations. First, Zero Density announced new camera tracking offerings for virtual sets under the Traxis umbrella. These include a significant update to its Traxis Talent Tracker for simultaneously tracking multiple people on set without the use of wearable technology, in addition to the new Traxis Camera Tracker, a unified hub for tracking and managing cameras and lens data. Both offerings can be used with LED sets or greenscreen cycloramas.
The Traxis Talent Tracker uses AI to identify individuals in a 3D environment. Because no wearables are used, it is easier to generate accurate reflections, refractions, and virtual shadows in real time for multiple individuals such as presenters and guests.
Meanwhile, the Traxis Camera Tracker was the showstopper this year, winning a Product of the Year Award at this year's NAB. The offering makes setups faster and easy. It offers accurate lens calibration so the data can be used with any 3D render engine. And once calibration has taken place, the studio does not have to be recalibrated again prior to any new production. In addition, the Traxis Camera Tracker software platform can be used as a central hub for calibrating lenses and monitoring all the camera feeds, negating the need to switch platforms when using different devices with different protocols.
"There is no single tracking technology that answers all the requirements of production. With the new products in our Traxis brand, we wanted to empower broadcasters to choose the best fit, without worrying about complex setups," says Ofir Benovici, CEO of Zero Density. "The Traxis Camera Tracker and Talent Tracker solutions provide users with an all-in-one system for accurate tracking and realistic Unreal Engine graphics, fully calibrated to the chosen lens."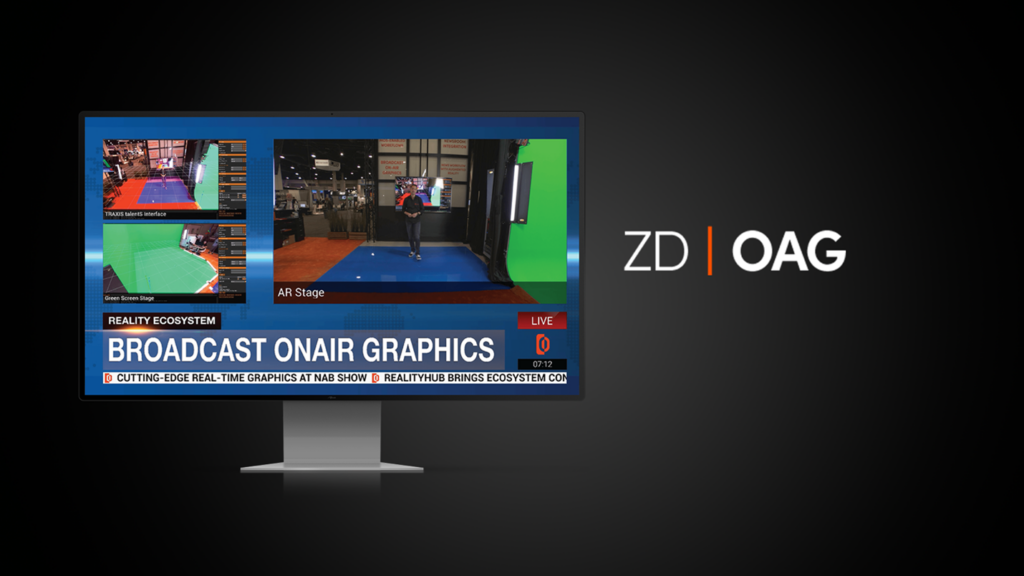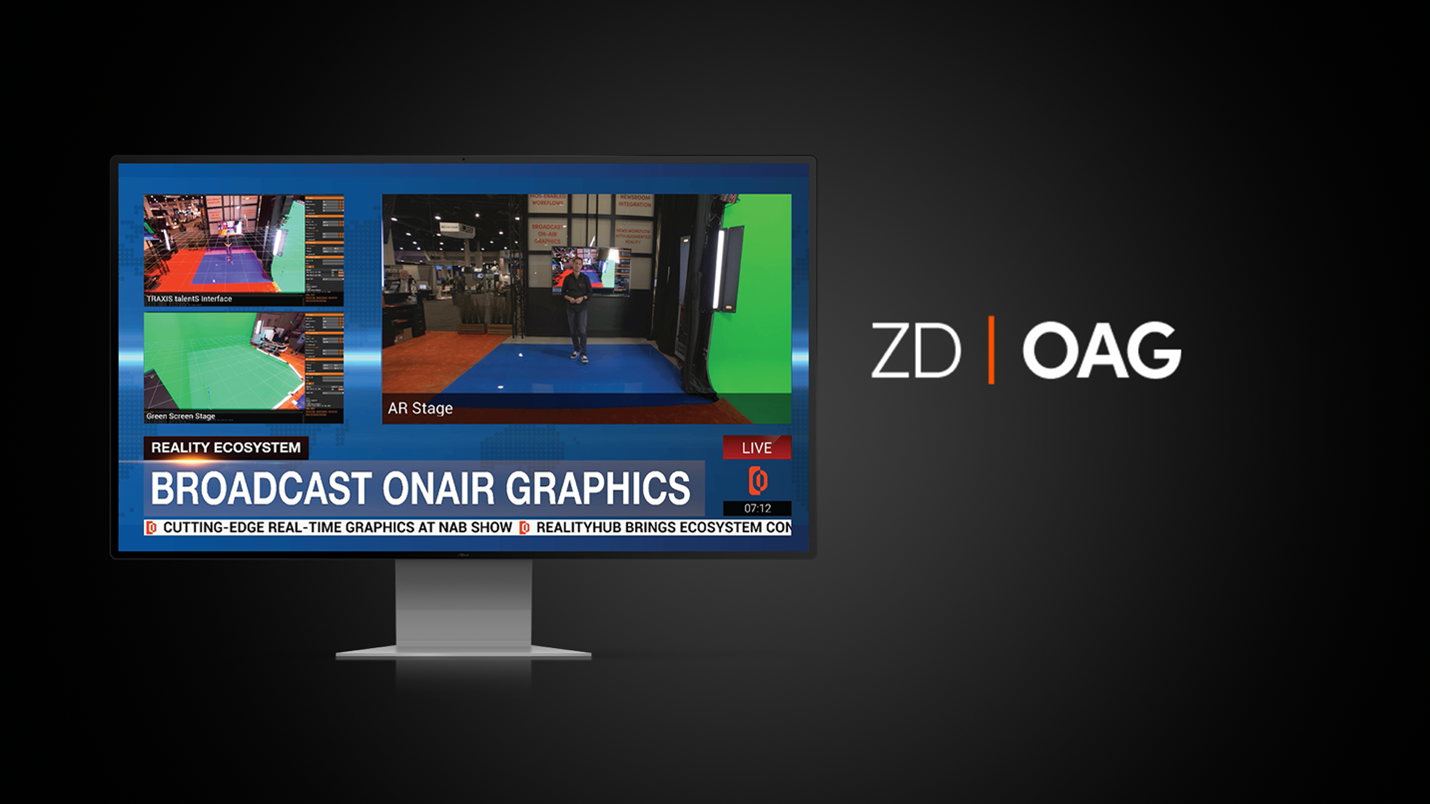 In other news, Zero Density previewed a new solution that takes the pain out of setting up an on-air graphics workflow. With ZD OAG on-air graphics, users can subscribe and get the latest software and hardware they need for leveraging Unreal Engine for any type of production including news, entertainment, elections, and more. ZS OAG features the latest Nvidia Ada generation GPU along with Zero Density graphics software for achieving photoreal UltraHD visuals out of the box. And with subscription pricing, they can do so without a substantial upfront cost.
ZD OAG's custom graphics tools are built on top of Unreal Engine. The bundle contains hardware and software including Zero Density's Web-based universal control UI RealityHub. With the subscription, users are given software access, while the hardware is provided via lease from Zero Density. ZD OAG will be released later this year.
In one more announcement, Zero Density is offering the ZD Virtual Studio, a new software bundle comprising real-time keying with the company's reality Keyer and graphics control applications through Zero Density's RealityHub for creating photoreal virtual sets in a snap. With the bundle, users can access Zero Density's core technology at a more accessible price point. ZD Virtual Studio supports real-time depth of field, ray tracing, and Unreal Engine 5.1.