The new location is part of the studio's global expansion plan.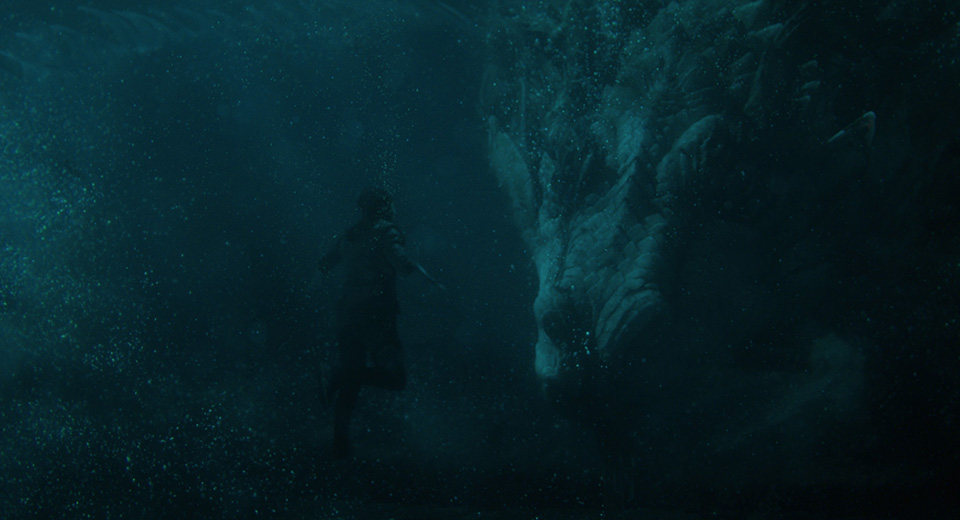 Weta FX delivered a 'monstrous' third act for Shang-Chi and the Legend of the Ten Rings. (Source: Marvel, Weta FX)
Weta FX, the world-renowned visual effects studio behind tentpole films such as the Lord of the Rings and Planet of the Apes trilogies, has expanded beyond its Wellington, New Zealand, home base, opening the doors to a new studio in Vancouver, Canada. This marks the first dedicated location outside of its headquarters since the company's founding nearly 30 years ago, complementing executive officers in Los Angeles.
According to Weta, the opening of the new locale is part of the next phase in the company's growth, following the $1.6 billion technology deal with Unity late last year whereby Unity acquired Weta Digital's tools, pipeline, technology, and engineering talent. That deal did not include the company's VFX business, which remains as a stand-alone company. Since the Weta Digital brand also shifted to Unity in the deal, the visual effects group assumed a new identity: Weta FX.
"The global growth in entertainment content has allowed us the flexibility to really pursue the projects we want and to expand our business model to tap into talent in more locations around the world," said Prem Akkaraju, CEO of Weta FX. "Vancouver is an established market for VFX, animation and games talent, and we look forward to welcoming them into the Weta FX family."
The Vancouver office will work on a wide range of shows including the Avatar sequels, the first of which will hit theaters in December 2022. Weta FX is also working on a dozen unannounced projects for various studios and has recently completed work on WB's The Batman and Marvel's Moon Knight and Dr. Strange in the Multiverse of Madness. The Vancouver location will initially house 75 artists, with a vision to expand beyond that before the end of the year.
Weta FX has been on a steady growth trajectory over the last couple of years with the establishment of Weta Studios to produce original content and Weta Animated to take advantage of the company's decades-long legacy of bringing life to some of the industry's most memorable digital characters.
The company was founded by Peter Jackson, Richard Taylor, and Jamie Selkirk to produce visual effects for Heavenly Creatures. Since then, its work has spanned numerous films, several of which have won Academy Awards and BAFTAs.
What do we think?
Weta is an amazing visual effects company and has had its hands in many of the top VFX films during the past few decades. It is always pushing the state of the art to create amazing characters and imagery. Taking advantage of the top talent coming out of Vancouver—described by many as "Hollywood North"—is smart, and no doubt will strengthen Weta's position in the film industry even more.