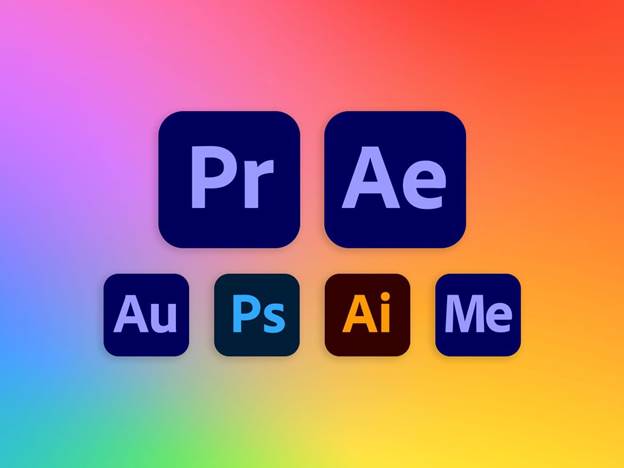 Adobe's latest release adds new features for Audition and Premiere Pro along with the usual enhancements for performance and improved collaboration. These are cross platform improvements.
Adobe has been phasing in support for Apple's M1 machines so we're also seeing more of these. Adobe now says Premiere Pro, Audition, and Premiere Rush have full native support for M1. The company says that work has begun on After Effects and Character Animator.
Early on the Premiere Pro for M1 update added on support for the core editing functions and support for the most widely used codecs: H.264, HEVC, and ProRes.
With this new release, Adobe has also added support for Canon XF HEVC performance improvements, which users will see as faster scrubbing and playback and faster seeking.
Bringing its video products up to date on the Windows side, DirectX12 now replaces OpenGL as the default display rendering technology for Premiere Pro and After Effects on Windows, resulting in increased stability and performance improvements. DirectX supports High Dynamic Range playback for Premiere Pro with HDR10 capable monitors and supporting GPUs.
During the Beta period, Adobe released internal testing results. They tested a 16-inch Intel MacBook Pro, a 13-inch Intel MacBook Pro, against a 13-inch MacBook Pro based on the M1. The Intel machines were running Premiere Pro 14.7 and the newer M1 MacBook Pro ran the latest Premiere Pro 15.1. At that time, the M1 performed as expected. There was a considerable improvement for the M1 running on the 13-inch MacBook Pro compared to the 13-inch Intel MacBook Pro: almost twice the time for video output. However, the more powerful Intel-based 16-inch machine more than held its own.

Where the gains are much more obvious in these early days is in the Sensei-based features. Adobe says Sensei features will see a performance boost, thanks to the Apple M1's support for machine learning.

In addition, Audition's audio effects are getting a boost from the M1 including realtime performance for the Spectral Frequency Editor.
Adobe says Audition has seen a performance boost in recording and mixing high-quality audio content. Adobe calls out performance improvements for mixdowns and audio effects rendering. Audio Effects are also faster on Intel macOS and Windows machines.
There are dark spots too. Adobe warns that there may be gaps in third party addon support and currently Audition on the M1 does not support EUCON control surfaces or CEP extension panels. Also CD burning is not available for the M1 version of Audition and there are still some video codecs to come.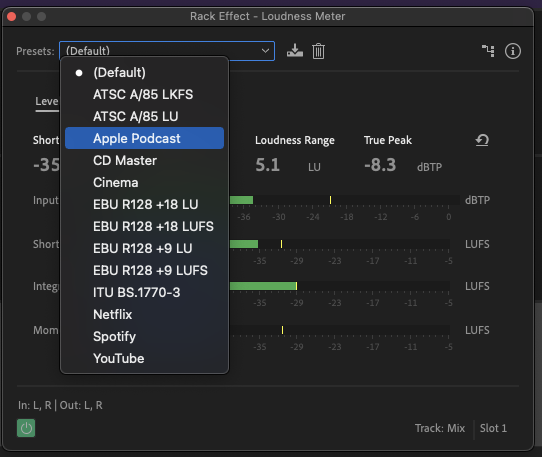 Audition has a new feature called Strip Silence which makes it easier for users to identify and remove silent regions in recorded clips without losing synchronization in multitrack audio. This feature has been requested for cleaning up voice recordings, interviews, etc. It also makes life easier for creating multi-track edits like podcasts and audio documentary content. It's surprising that this has not come along before now.
Additional features for Premiere Pro include:
Text gradients—Text gradients are now part of the modern titling tools in Premiere Pro. Apply gradients to text in the Essential Graphics panel to add sheen to letters or colorful effects for text and titles.
Label colors for captions—Caption items in the Captions track now have the same label color options as other items on the timeline.
Improved caption trimming—Caption items are linked to their associated video and audio clips, making it easier to fine-tune edits and keep everything in sync on the timeline.
Now that Adobe Creative Cloud tools are all subscription, the company has the luxury of rolling out updates and making fixes as they come alone. There's more to come for the video products, especially as the surrounding third-party community scrambles to catch up. Many of the new features for the M1 closely follow on Apple's latest updates, especially the new and very colorful iMac desktop machine. Clearly, Adobe sees additional demand coming from the Apple side of the fence.
What do we think?
As the pandemic wans in the Europe and North America, there will be a lot of people coming out of creative hibernation. Through 2020, during the height of the pandemic siege, there came a rash of articles suggesting that the dawn of the influencer is waning and is shading over into sunset. Maybe. There has been relative quietness on several influencer fronts especially for video and photographers who specialized in fashion, traveling, and lifestyle. They haven't been able to go to exotic places, and there's nowhere to wear fabulous clothes. (The gaming types are busier than ever, on the other hand.)
Additionally, every dog has its day and in fact that's pretty much the problem. A lot of those dogs just run out of something to say, or suddenly seem vacuous. Never mind, there are more coming up behind, ready to grab a camera and self-actualize. The tool makers have everything to gain and the game starts up again.