And realtime ray tracing becomes a reality.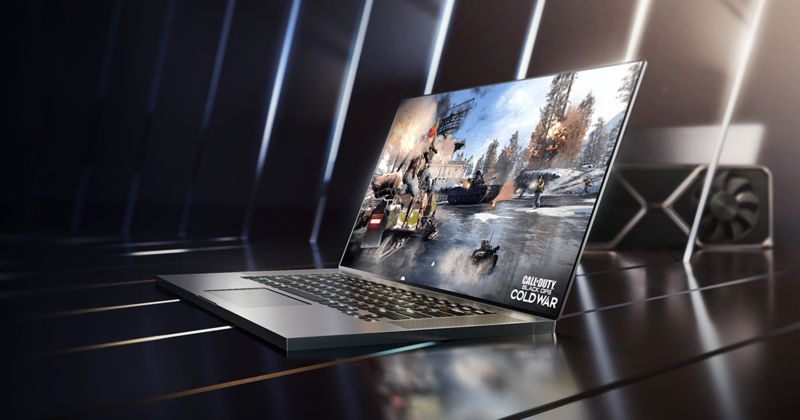 Got your ray tracing on yet? Whatya waiting for, there's over 140 notebooks to choose from with prices as low as $800. You can get a new notebook with Nvidia's new RTX3050 that runs Nvidia's new DLSS 2.0 ray tracing magic.
If you're gamer, even a casual gamer, you can game in a ray traced environment with one of these new computers. For example, the free upgrade of Metro Exodus includes enhanced reflections and shadows and a whole lot more.


Along with DLSS 2.0, Metro Exodus PC Enhanced Edition also introduces updated ray tracing features including fully ray traced lighting throughout—every light source is now ray traced, per-pixel ray traced global illumination, ray traced emissive surfaces with area shadows, atmosphere and transparent surfaces now receive ray traced bounced lighting, and advanced ray traced reflections.
However, if you've already got an RTX-based system with the old DLSS 1.0, due to the lighting changes between the standard and enhanced edition, the comparison between the two engines is not apples to apples. This can make comparing DLSS 2.0 against 1.0 a difficult task.
In the following examples, the sky looks less dramatic, but you can now see things in the grass and the junk in front that you couldn't see before.


Nvidia's OEM customers are outfitting the new Intel Gen 11-based-notebooks with either the new Ampere RTX3050, or its beefier big brother the RTX3050 Ti.  Nvidia says these new thin, sleek design RTX-equipped laptops are twice as fast as previous-generation systems, and in some situations can deliver smooth, 60 frames per second gameplay at 1080p in popular titles such as Minecraft RTX and Call of Duty: Black Ops Cold War.
Mark Aevermann, director of product management for laptops at Nvidia, added, "There are now five times more RTX 30 Series gaming laptops that are thinner than 18 mm compared with previous-generation RTX systems."
What do we think?
Ray tracing in games is really reaching the mainstream. And just about anyone who isn't using a Chromebook or a Surface can now get their hands (and eyeballs) on a ray tracing capable low-cost notebook. It's no longer maybe but why not?