HP builds customize computers for specific professions and in the case of its 17.3-inch, packs more pixels inside a compact package. HP proves its case by actively collaborating with artists.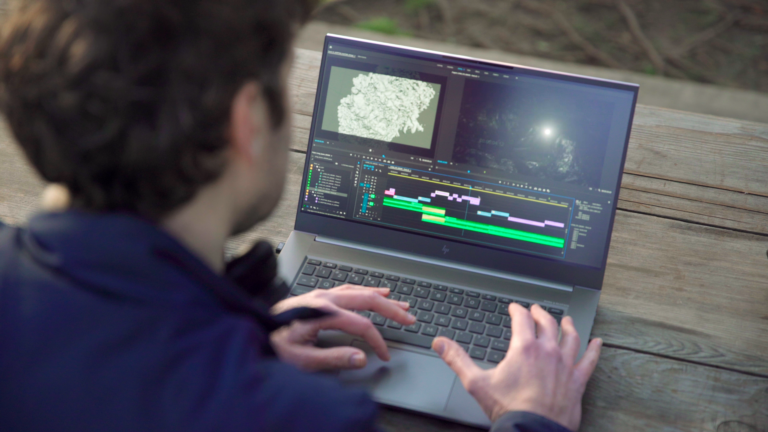 HP has done something we've wanted to see for a long time—introduce a family of workstations targeted at specific professional users in different categories.
The latest HP ZBook models are the Studio G8 for video editors, the ZBook Fury G8 for content creators, and the ZBook Power G8 built for CAD to STEM students.
The Zbook Power and Studio come in a 15.6-inch package, while the Fury comes in 15.6-inch and 17.3-inch versions.
The 17.3-inch Fury is interesting because HP has managed to squeeze it into a 16-inch chassis, give it all-day operation, and keep its weight down to 2.76 Kg (6-lbs). The screen is 4K UHD (3840 × 2160), touch, IPS, anti-reflection Corning Gorilla Glass 5, with 550 nits brightness. That screen can be driven by the built-in Intel UHD GPU, or an Nvidia T12 with 4GB GDDR6, all the way up to an A5000 with 16 GB GDDR6, or an AMD Radeon Pro W6600M with 8 GB GDDR6.
You can put up to 128 GB of DDR4 (or 64 GB with ECC) into the Intel Gen11-based machine, and it can be equipped with up to 2TB of NVMe. HP offers a family of Gen 11 processors, with or without VPro.
The system comes with Bang & Olufsen, dual stereo speakers, dual array digital microphones, and 720p HD camera; 720p HD IR camera (Windows Hello face authentication utilizes a camera specially configured for near-infrared (IR) imaging to authenticate and unlock Windows devices as well as Microsoft Passport.)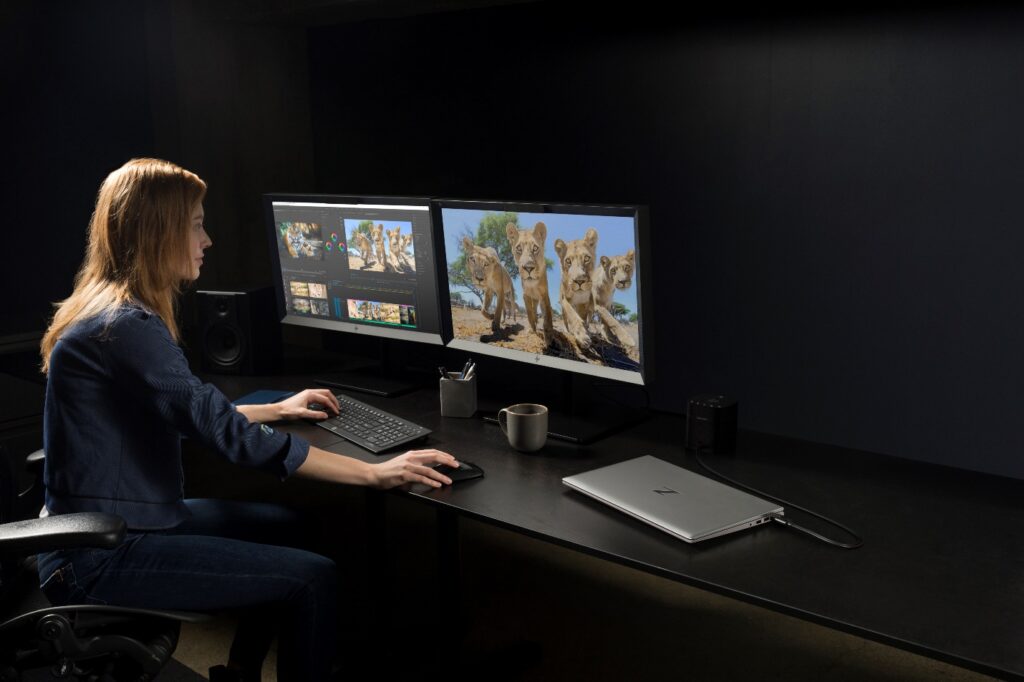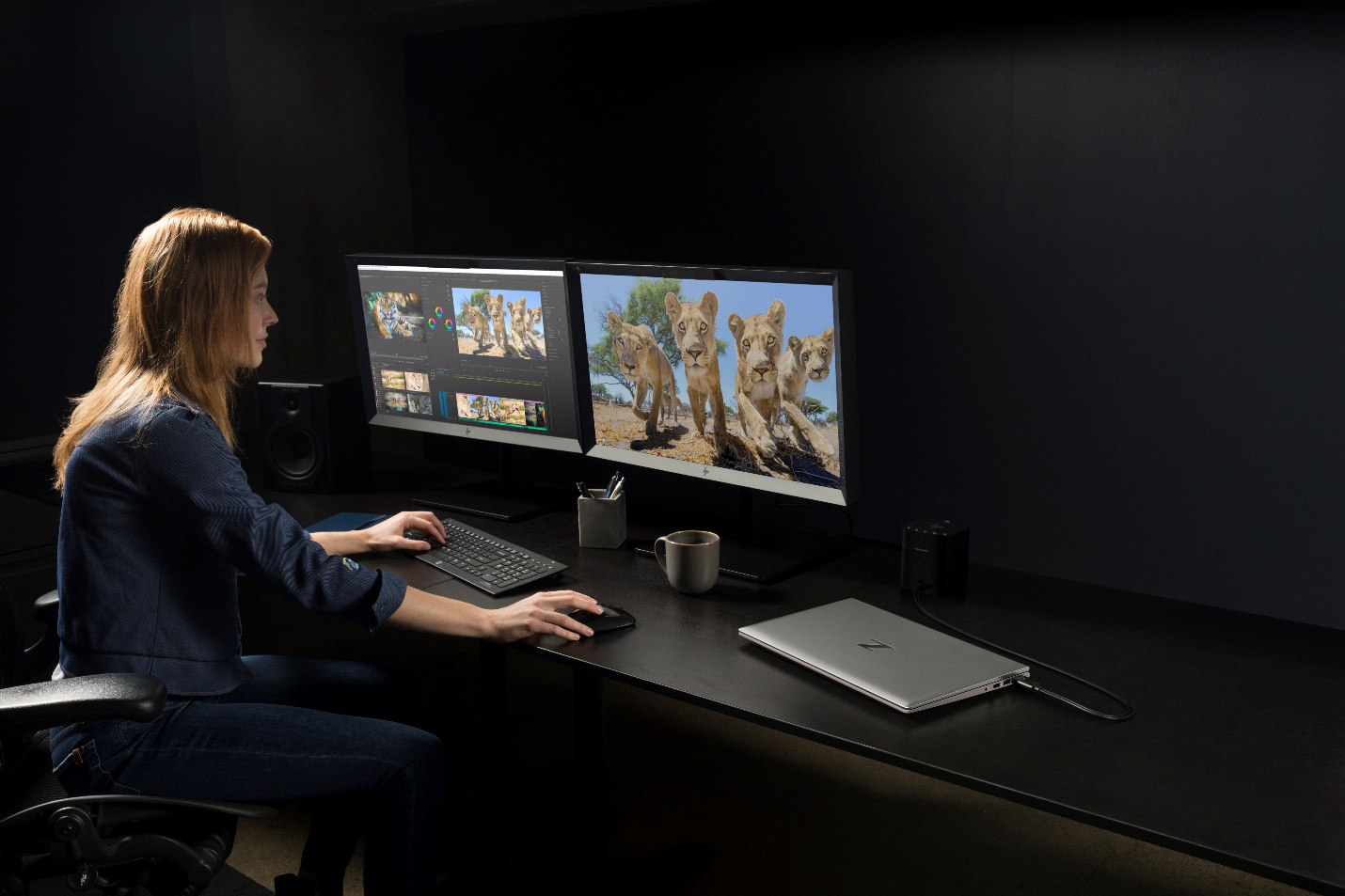 HP throws these notebooks around, worse than any road-warrior would. HP tests them to meet or exceed Mil-Std 810G.
What do we think?
These new Gen-11 notebooks are impressive—lightweight, powerful, big hi-res displays, lots of memory and GPU options, and they are really good-looking. If it's true that you should dress for success, then you won't be ashamed to be seen with one of these beauties.
To celebrate its new releases, HP sponsored a project for 7 artists, whom the company designates as Z Ambassadors. They are Nidia Dias from Portugal, photographer Jody McDonald from Idaho, Rik Oostenbroek from Holland, Orlando-Arocena "Mexifunc" from Columbia, Shane Griffin from NYC, Alex Trochut from Spain, and Bradley "GMunk" Munkowitz in California, They're all profiled on HP's site about the project, which turned out to be a short film called "The Living System." The artists are wildly different in their styles and in the disciplines, they gravitate towards. They're located all over the world, so HP thought it'd be interesting to bring them together to collaborate on a project while the world was in lockdown. The company's video about the project is here. The group really enjoyed working together, that's clear, but what they especially seemed to like was the way working together made them stretch and adapt. For example, Nidia Dias mentioned that it'd be cool if she could get an image of a particular tree and Jody McDonald flew her drone around and around in the desert to find that tree. When you see the film, The Living System, you can see how well the collaboration paid off.
So, what exactly is the connection between the project and these new HP computers? Well, they're using them but more to the point HP is working with these ambassadors and other professionals to understand what features will help them do their jobs. HP is especially proactive in its implementation of features for artists. Consider the DreamColor monitor, HP's drawing PCs, and development of 3D capture systems. We are now seeing all the PC OEMs paying attention to creators. They should, it's a huge market.