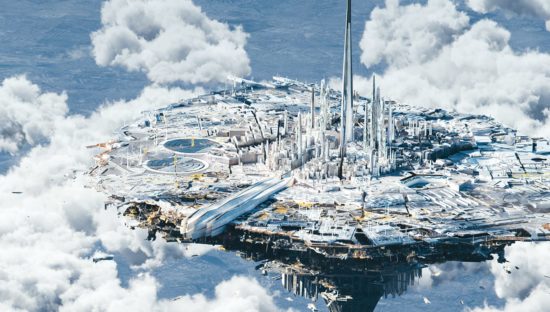 Chaos Group has released V-Ray 5 for 3ds Max this week. In April 2020, beta test of the software was launched. After a short beta test phase, the company has revealed the final version and is excited most about two of the latest additions to V-Ray 5 for 3ds Max. These are Layer Compositing and Light Mix, available from redesigned V-Ray Frame Buffer (VFB).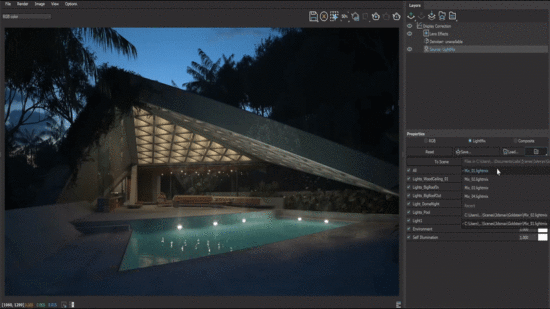 Light Mix lets artists explore different lighting scenarios without re-rendering an image. The color and intensity of any light source can be adjusted quickly. The Layer Compositor helps users post-process the images without the help of external applications.
Other new features in V-Ray 5 include:
Coat Layer – Gain extra reflections on surfaces without using blend materials.
Sheen Layer – Easily simulate fabrics like velvet, satin and silk.
Photoreal Material Previews – New view incorporates global illumination to provide an exact representation of a rendered material.
Dirt with Streaks – New controls for aging materials with procedural streaks have been added to the VRayDirtMtl.
New Car Paint Material – Provides highly realistic flakes with less memory.
New Sun and Sky System – Improves accuracy when the sun is at the horizon, including the magic hours right before sunrise and after sunset.
Camera EV Control – Adjust the exposure value of the V-Ray Physical Camera without affecting motion blur or depth of field.
V-Ray GPU Updates – Initial support for out-of-core geometry allows users to break through memory constraints when necessary. Resumable progressive rendering ensures artists never have to restart from square one.
Blue Noise Sampling – New algorithm update can make images (and noise) look cleaner through fewer samples.
V-Ray Scene Updates – Export selected objects, including pivot points, for transforms in Project Lavina.
ACEScg Color Workflows – Artists can now render in the emerging CG colorspace standard, accessing a wider gamut of colors.
Light Path Expressions – The behavior of light in a scene can now be used for custom render elements.
Filmic Tonemapping – HDR images can now mimic the properties of film to give images a cinematic look.
For more information, visit the V-Ray 5 for 3ds Max product page. Chaos Group will also be hosting a free webinar and live Q&A on June 23 at 9 am PST/7 pm EEST.
Pricing and availability
V-Ray 5 for 3ds Max is available now for Windows. A full workstation license is priced at $1,180, with upgrades available for $590. Term licensing is available at $470 (annually) and $80 (monthly). V-Ray 5 for 3ds Max is also included in V-Ray Collection, an annual plan that gives users full access to 15 Chaos Group products and services for $699/year.