New Ultra Performance Mode for getting maximum performance from the ThinkPad P Series and the ThinkPad X1 Extreme Gen 3 laptops.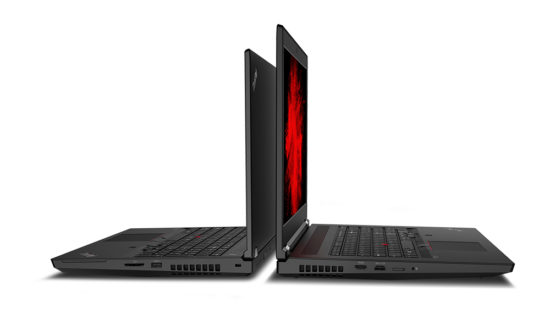 Lenovo has launched the next generation of the ThinkPad P Series: the ThinkPad P15, ThinkPad P17, ThinkPad P1 Gen 3, and the ThinkPad P15v. As the most powerful X Series commercial laptop, the ThinkPad X1 Extreme Gen 3 is also making its debut. All these mobile workstations feature high-performance 10th Gen Intel H series mobile processors and a new Ultra Performance Mode. Available as a default setting in BIOS, this mode helps users take full control of their laptop performance settings. Lenovo says these laptops will be available from July.
According to Lenovo, a traditional ThinkPad business laptop will not exceed 38dB of fan noise under the heaviest workload. But that also means lower performance as the machine has to control the temperature to keep the fan noise under limit. Users will find that Ultra Performance Mode relaxes restrictions on noise and temperature. Moreover, Lenovo has completely reengineered the thermal design of ThinkPad P15 and P17. As compared to their predecessors ThinkPad P53 and P73, respectively, there is 13% more air flow, a 30% larger CPU heat sink, larger vents, and a new thermal mesh to dissipate heat faster. So with better thermal components, support, and Ultra Performance Mode, users can leverage the full potential of their ThinkPad P Series mobile workstation than ever before.
Product highlights include:
ThinkPad P15 and ThinkPad P17

A complete reengineering of the thermal design to optimize performance—allowing users to take full advantage of Ultra Performance Mode
A new daughter card design—offering four times the number of GPU and CPU configurations than previous generations
NVIDIA Quadro RTX GPUs and 10th Gen Intel H series mobile processors
A new 94 WHr shared battery
Up to 4TB of storage and 128GB DDR4 of memory

Lenovo's thinnest and lightest mobile workstation, the ThinkPad P1 Gen 3

Updated technology and new improvements to its premium look-and-feel
Additional usability features including a new anti-smudge coating—reducing fingerprint visibility
Upgraded speakers offering an enhanced audio experience
A new UHD LCD display option with a 600-nit panel
LTE WWAN—the fastest internet option for remote workers—for increased mobility and performance

The latest ThinkPad X1 Extreme is designed for users seeking a high-performance Windows 10 laptop

Powerful 10th Gen Intel H Series vPro mobile processors, up to Core i9
Optional NVIDIA GeForce 1650Ti graphics
15.6-inch display with up to 600-nits brightness
New Wifi 6 and optional CAT16 LTE-A Wireless WAN for reliable, high-speed data transfer speeds

The ThinkPad 15v

Increased flexibility within the 15 inch space
A brilliant visual workspace with UHD 600-nit LCD display
Exceptional performance with NVIDIA Quadro P620 GPUs and 10th Gen Intel H series mobile processors