Revenues come in higher than guidance, surprising some analysts.
There is no doubt some industry people sighed in relief when PTC's third-quarter financial results came in above guidance. In design and engineering, people are looking at this quarter as an indicator of what the year might look like. PTC's results look good for the company and even better considering this year's extreme challenges. The companies in design and engineering have performed reasonably well through the first two quarters of 2020. Most of them were sustained by the transition to subscriber licensing models.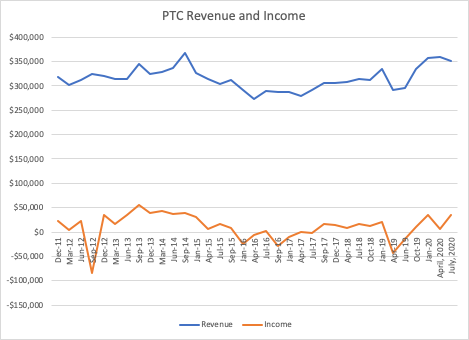 PTC now separates its business into three major segments:
Core, which includes CAD and PLM products,
Growth, which includes its AR Vuforia tools, Onshape, and IoT
FSG, Focused Solutions Growth—as the name suggests are specialized software products including Application Lifecycle Management (ALM) products, Service Lifecycle Management (SLM) products, and other niche tailored solutions as products the company is nurturing for their usefulness to customers and for a competitive edge.
PTC's Core revenue tells the company's story and PTC CEO Jim Heppelmann is happy with the results this quarter. He notes that PTC has seen 11 consecutive quarters of ARR growth as the company has successfully transitioned to subscription. He says that's enough of a track record to provide PTC with predictability and resistance to the fluctuations of economies and indicates such as the PMI (purchasers manufacturing index). "It's obvious that we made tremendous strides, driving the cyclicality out of our core business. At this point, PMI fluctuations seem to have a more muted effect on PTC than they do on some of our peers," said Heppelmann.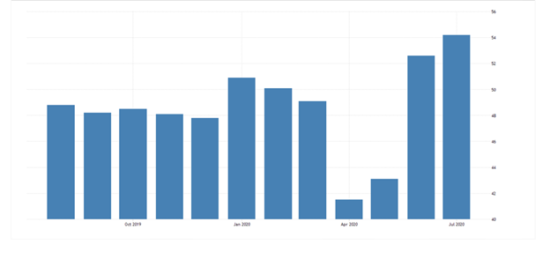 The company has been steadily growing its ARR. In this quarter, PTC reported growth in the high single-digits. The company says growth has been led by APAC, followed by the Americas and Europe. APAC has been able to handle the COVID-19 crisis more successfully and earlier than the west.
The company notes that its partnerships with Microsoft, Rockwell, and Ansys have served the company well. Heppelmann says the company has had good results from Creo Simulation Live, which has been built in cooperation with Ansys and allows inline simulation in Creo using Ansys technology. He adds that the Creo Simulation Live has enabled PTC to expand its Creo footprint in companies that are using simulation in automotive, medical devices, and industrials.
The company says it has signed its first "seven-figure CSL deal with a large US government agency."
In addition, the company notes that it has signed a deal with the Navy for Windchill to provide long-term data management for service and maintenance for equipment. Heppelmann notes that this deal is different in that PLM has traditionally been linked to CAD. Traditionally, he said PLM tends to follow CAD deals. He sees this Navy deal as an indicator of Windchill's strength on its own, especially as digital twin workflows become more important.
PTC's relationships with Microsoft and Rockwell are also coming through for the company and taking them into new opportunities for their Growth business. Microsoft's alliance with PTC is being driven by AR, where Microsoft hopes to sell more HoloLens. Rockwell and PTC have teamed up around IoT in factory automation and PTC is looking at a SaaS opportunity for Factory Insights as a Service.
PTC's growth segment has been impacted by the COVID-19 virus because their AR and IoT business tends to rely on in-person meetings and factory visits to demonstrate how machines might be enabled with IoT sensors and teams can learn to use AR for applications such as maintenance and service. However, the company did its Chalk promotion which offered access to the technology to make it easier for workers to collaborate and demonstrate processes remotely.
"Because of the strong adoption we've seen when we took the sales friction out of the way, we're moving toward a freemium program that positions Chalk as a basic offering that's an easy entry point into the broader Vuforia-Suite."
Building a platform: Onshape and Atlas
The whole point of PTC's big bet on OnShape was to give the company a leg up in SaaS. In the call to investors, Heppelman said the company's Atlas platform built in conjunction with the Onshape team is taking them closer to cloud-based versions of Creo and Windchill as well as Onshape.
Onshape is holding up its end of the bargain as well, according to Heppelmann. He says Onshape's growth is 30% higher than that of its closest competitor, which would be Autodesk's Fusion 360, though he doesn't mention it.
In the company's press release for the quarter, Heppelmann said, "while the current macro environment headwinds appear likely to persist in the coming quarters, we believe the disruptive nature of this crisis creates a unique opportunity to deepen our customer relationships and drive further innovation across our product portfolio, and that we will emerge even better positioned when the economy recovers."
Third-quarter 2020 highlights
ARR was $1.21 billion. Growth of 9%, or 10% in constant currency, compared to Q3'19 reflects solid performance in PTC's Core and Growth businesses, and in its global channel.
Revenue was $352 million in Q3'20. Growth of 19% compared to Q3'19 was driven by strength across PTC's Core and Growth businesses, as well as the impact of ASC 606 and related business policy changes.
Cash from operations was $105 million in Q3'20, compared to $68 million in Q3'19. Free cash flow was $99 million, compared to $59 million in Q3'19. Cash flow from operations and free cash flow included $13 million and $3 million in restructuring and other related payments in Q3'20 and Q3'19, respectively.
The operating margin was 18% in Q3'20 compared to 3% in Q3'19; non-GAAP operating margin was 29%, compared to 13% in Q3'19.
Total cash, cash equivalents, and marketable securities as of the end of Q3'20 were $435 million; total gross borrowings were $1.1 billion.
Fiscal 2020 Outlook
Looking ahead, PTC has raised its guidance only slightly for the year. The company expects to experience some churn in the fourth quarter as some subscriptions run their course and they see some deterioration in the annualized contract value (ACV) for the year. That said, PTC still expects to see double-digit ARR growth for the year.
The company's guidance also takes into account the weak macroeconomic conditions that will happen as a result of the COVID-19 crisis. The company is predicting ARR between $1,235 and $1,255 for year-over-year growth of 11–12% and revenue for the year to reach $1,415–$1,430, a year-over-year increase of 13–14%.
In other words, PTC is expecting its financial performance to be in line with revenues most companies see in a normal year.
What do we think?
It's impressive to see the resilience companies in the design and engineering fields are experiencing as a result of the transition to subscriptions, but there are still plenty of dark clouds massing. Subscription is protecting companies from natural fluctuations caused by new product releases and upgrades but subscriptions won't be much help for companies going out of business. Recession is being predicted even as the world tries to claw its way back to health and develop resilience to diseases like the current virus. What's true for PTC will be true for its competitors in that case.
We also see Autodesk has been providing a cautionary example for CAD companies who might become complacent in as subscription revenue provides a safety net. Autodesk has seen a revolt in its Revit customer ranks. The revolt is gaining steam as new companies sign-on. Autodesk has responded and has pledged to address the problems its customers see as neglect as the company raises prices but does not add enough improvements to the Revit product.
PTC has a lot on its plate with its Core business as well as building its Growth business. So far, however, the company is doing an impressive job of keeping all the plates spinning during a challenging time.