And adds considerable depth to Adobe's already deep pool of 3D talent.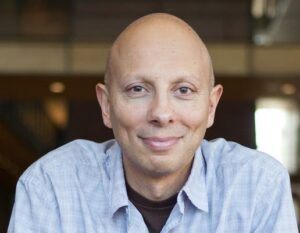 The content creation world shifted just a little on the news that Guido Quaroni, Pixar vice president of R&D, has joined Adobe as senior director of engineering on the Adobe 3D & Immersive team. Quaroni joined Pixar as an animation scientist in 1997. During his 24-year stay at Pixar, Quaroni worked on making 3D content creation more accessible. As vice president of software R&D at Pixar, he launched the USD project, which is a major enabling technology for 3D content collaboration and interaction. Universal Scene Description (USD) is the first publicly available software that addresses the need to robustly and scalably interchange and augment arbitrary 3D scenes that may be composed from many elemental assets. USD is used in Pixel's every 3D authoring and rendering application, including its proprietary Presto animation system.
Quaroni says that as a longtime customer of Adobe, he has been a fan of the company's technology. Adobe's interest in entering into 3D market caught Quaroni's eye. In an interview for Adobe's blog, Quaroni says that he is also an admirer of the Allegorithmic team. He'd become aware of them through Pixar's use of Substance textures and when they were acquired by Adobe, he knew Adobe was really serious about building a 3D toolset.
Adobe's commitment to developing 3D and immersive tools and technology is taking shape as the company launched a new 3D text system for Adobe Dimension, acquired Medium, and released major workflow updates like UDIMs and automatic UV in Substance Painter, image to material (powered by Adobe Sensei) in Substance Alchemist, etc. Adobe Dimension and Adobe Aero will be significant applications in the hub of 3D assets that Adobe is creating for 3D content creators. At Adobe, Quaroni and a team of engineers will be collaborating to design and develop complete solutions for 3D artists. It is equally important that users can experience and interact with those solutions. Quaroni says that consumers will embrace digital media more and more as realtime renderings are becoming more realistic.