Autodesk's Moxion Rooms provides a collaborative, cloud-based secure environment for conducting creative team reviews for those working in M&E. Prior to becoming commercially available, the application had been used to facilitate remote teams working on The Lord of the Rings: Rings of Power series.
Autodesk has not been shy about its plans for a cloud(y) future. And for the past few years, it has been marching toward that goal, particularly with its M&E segment, with various tools, acquisitions, and partnerships. Autodesk's latest step in the direction toward expanding production capabilities in the cloud is the announcement of Moxion Rooms.
Moxion Rooms is a secure review solution that enables creative production and post-production teams to share live streams and review uploaded assets in a single cloud-based environment. Moxion Rooms accommodates collaborative review in a secure environment with video and voice chat, and hosts and stores everything anyone working on a production needs to access, from budgets to scripts and schedules.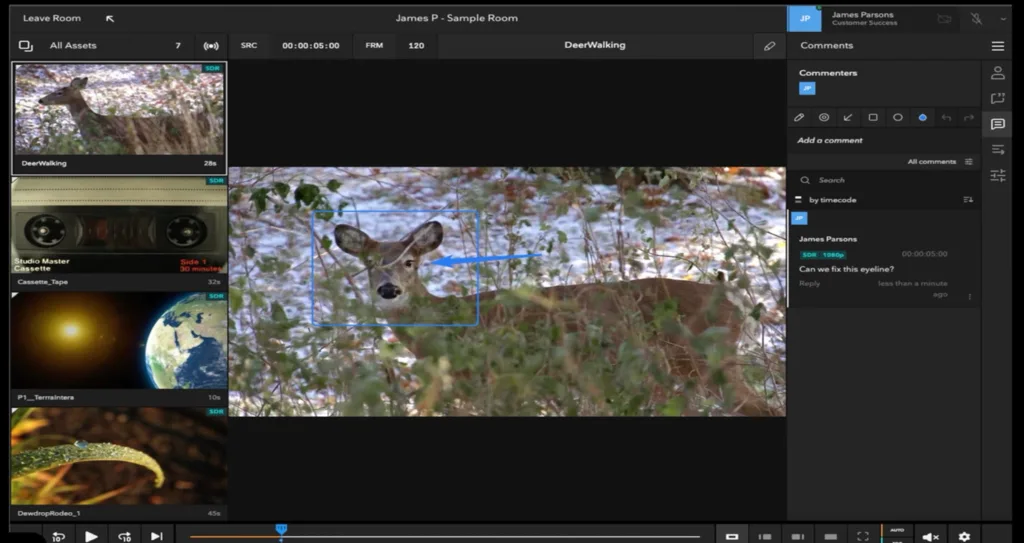 Moxion Rooms was first developed to accommodate the needs of remote teams working on the Amazon Originals series The Lord of the Rings: Rings of Power. With it now being released commercially by Autodesk, all studios can reap similar benefits.
"This was essential for a project like The Rings of Power with so many moving parts. Moxion Rooms quickly replaced what was taking us a combination of four different review solutions, and reliance on OBS, which is not ideal on a high-stakes production," said Ron Ames, producer/founder of The Modern Film Consortium.
The cloud-based Moxion platform supports secure digital dailies and camera-to-cloud (immediates) workflows. With Moxion Rooms, users can collaborate and review camera footage on set and remotely, with the efficiency and immediacy required to make creative decisions during principal photography—in 4K HDR quality and at a studio-grade security level.
Moxion Rooms includes review tools, a video and voice chat feature, and industry-standard support for Dolby Vision, HDR10, and SDR.
Autodesk had announced its acquisition of Moxion in January 2022 as a means of expanding cloud workflows, as the company offered a cloud-based platform for upstream M&E tasks such as the ability of filmmakers to review digital dailies.
What do we think?
The M&E industry has evolved greatly over the past several years. Production teams tend to be more dispersed now than ever, creating a growing need for a collaborative communication tool that satisfies the unique needs of those working in digital media—including those in production and post.