Quixel acquisition means free content; engine updates arrive; Datasmith for everyone.
Unreal Engine 4.24 is now shipping. This release is a significant expansion in Epic's market reach. On the non-gaming side, the big news is that Unreal Studio has been discontinued and all its components are freely available just like the Unreal Engine. Doesn't that simplify things?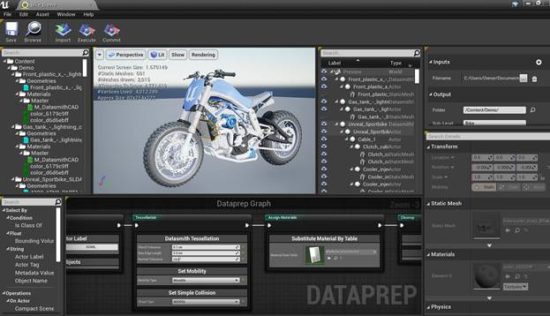 In the months leading up to the release of Unreal 4.24, Epic has been busy building its new business model which includes establishing its own store, quite a few acquisitions, and expanding its tools beyond the gaming market. As part of this effort, Epic has opened an office in Detroit to cement its already strong relationship with car manufacturers. And, oh yes, the company is suing a man in a pumpkin head.
Along those same lines, the line before the pumpkin head anyway, Epic has been building its tools for content creation in film and video and the company has increased its participation at Siggraph and NAB.
Likewise, the Unreal team is becoming a presence at Autodesk University and so, for that matter, has arch-competitor Unity Games. Inquisitive developers and digital tinkerers have been playing with game engines as authoring tools that happen to have pretty swell renderers and both Epic and Unreal have taken notice and have been building features for non-game development. 2019 has been a significant year on that front. Game engines have become common in movie and TV production and Epic has a particularly close relationship with ILM and Disney. As this is being written, fans of the Disney+ show The Mandalorian have noted that Epic Games appears in the show's credits. Series creator Jon Favreau has relied on game engines for his films and he's putting it to work on the TV show as well. Last year, Disney called out the company's ongoing collaboration in its list of companies participating in Disney Accelerator program.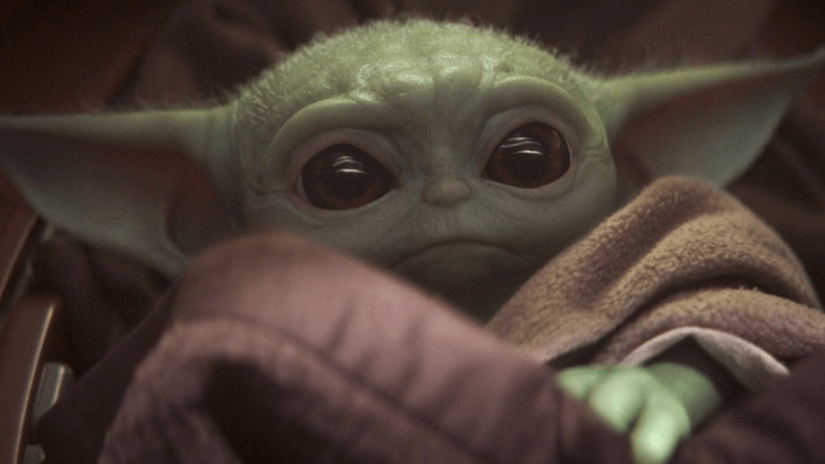 At AU 2019, Marc Petit, Unreal GM, talked about disposition of Unreal Studio components. Among them is Quixel Megascans. Epic acquired Quixel earlier in the fall.
The company, which was founded in 2011 and is based in Sweden, is best known for its Megascans library of 2D and 3D photogrammetry assets which are supported by Quixel's Bridge tool for asset management and Mixer, which allows customers to blend, paint, and sculpt materials to create unique content. Both Bridge and Mixer will be available for free regardless of the type of engine they're using or the type of license they have. Epic has been releasing Megascan packages and the company promises more to come.
Quixel Megascans have been used in games such as Metro Exodus, Destiny 2, Battlefield V, animated features including Jungle Book, Black Panther, Lion King, and Pacific Rim: Uprising.
Megascans have also been popular with users working with 3D modeling tools. The availability of free Megascans to these users could help to foster their interest in incorporating the Unreal Engine into their workflows.
Quixel Mixer and Quixel Bridge are being made available for free to all, regardless of engine choice or license type. In addition, all Quixel Megascans users can look forward to more downloads per month and more generous license terms.
With the release of Unreal Engine 4.24 in December 2019, the Datasmith suite of plugins, static mesh editing, and the Variant Manager which had been packaged in Unreal Studio will now be available as part of the unified binary. People using Unreal Studio from the version of Unreal Studio 4.23 and before can keep using it, but it will not be supported going forward.
At Autodesk University, Petit told us that even before they decided to include the Unreal Studio tools with Unreal Engine, Epic has seen a lot of crossover in the use of tools. There is a common need to be able to more easily use content from CAD tools as well as 3ds Max, SketchUp, Cinema 4D, etc. Unreal says it supports over 20 CAD formats.
Petit said that they expect that as users come together from diverse backgrounds beyond games such as architecture, automotive, transportation, film and television, broadcast, training and simulation, the knowledge base and tools around Unreal will become richer. He noted, there is already quite a bit of fluidity as people move between jobs in games, content creation, visualization, and even design.
The Twinmotion tool for rendering CAD files is a different situation. Twinmotion can be used with ArchiCAD and Revit and it supports FBX, SKP, C4D, and OBJ. It is free for now and people interested should be sure and download it because once they have it, they can keep using it but the situation will change in 2020. Epic has made a deal with Twinmotion's parent company Abvent for access to Twinmotion, and they're still working out how the relationship goes forward.
Officially, the company says Twinmotion will remain a free download. The next release of Twinmotion is expected to ship in the first quarter of 2020. Epic says the next version of Twinmotion will have improved photorealism, improved assets, and new tools to enable collaborative workflows.
Unreal Engine 4.24 highlights
So, it is probably pretty backwards to start off with all the non-gaming news around the new 4.24 release. After all, games are the company's last name. This latest release has new features for character development including a strand-based hair and fur system, improved lighting, and ease of use features.
Epic provides this list of its features for Unreal Engine 4.24:
New nondestructive, layer-based landscape workflows enable more interesting and engaging outdoor environments where the terrain automatically adapts to other elements in the world.
The Sky Atmosphere component generates a physically accurate sky that can be updated dynamically depending on the time of day, and it can be viewed from the ground or from the air to create realistic-looking planetscapes.
The new experimental strand-based hair and fur system brings characters to life with realistic, flowing hair.
Screen-space global illumination allows for natural light-filled spaces using fewer resources.
The Live Universal Scene Description (USD) Stage Actor creates a direct link to the USD file on disk for faster iteration and better collaboration.
Project creation workflow now includes a wizard-style workflow centered around the industry or type of project you are creating so you only see relevant settings and tools.
What do we think?
Epic is a great company and it's clearly racing to take advantage of all the opportunities that are coming to the company from a wide range of directions. In this article, we didn't even touch on VR and AR. The company might be racing a little too hard. Right now, as 4.24 is becoming available, we've had a difficult time tracking down details about release features.
The potential for game engines is exciting and Epic is making big advances. The next step might be to slow down and make more tools that open up the power of Unreal to more people. Tools like Blueprints, a node-based visual scripting system is a great start. Also, Twinmotion is an obvious example of the type of utility people would love to have because many users are attracted to the Unreal Engine for the rendering tools.
Making the Unreal Studio tools free and simplifying licenses is another big step.
Game engines have gained the ground they have because developers and problem solvers have been willing to sit down and painstakingly figure out how to make the software do what they want it to. If it were easier for more people to do this, the sky's the limit for the technology and for storytelling.